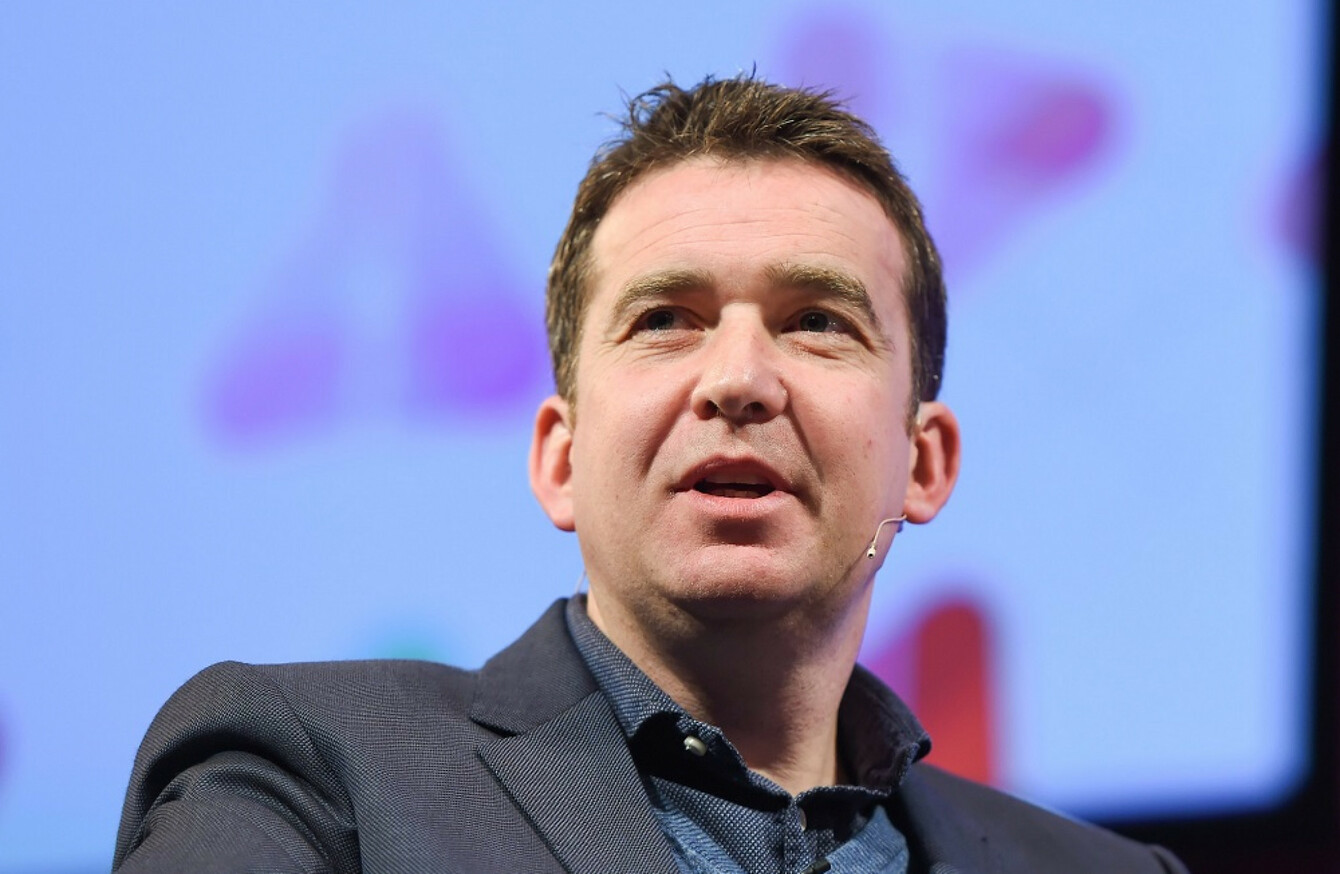 Image: Flickr/Web Summit
Image: Flickr/Web Summit
MARK LITTLE HAS a vision for how people should consume news – one that's driven by curation, crypto tokens and eschewing the "instincts of the crowd". 
That vision was recently given a new name, Kinzen, ahead of the scheduled launch of its news-curation app early next year.
However the now-rebranded firm behind the product, Neva Labs, has been developing the product since it was set up by Storyful founder Little and ex-Facebook exec Áine Kerr last year.
Frustrated with bad user experience and the spread of 'fake' – or at least dubious-quality – news, Kinzen's founders aim to provide readers with the material that's most relevant to them, while also offering in-depth feedback to publishers.
"The general personalisation that powers a lot of news experience that people come to expect is very creepy, it's based on your web history," Little tells Fora, adding that Kinzen will be about users' intention rather than the "instincts of the crowd".
"(Existing apps are) essentially trying to find out what your instincts are, your bad habits, and then it serves up an experience that doesn't feel authentic and doesn't feel like it's you," he says.
"We wanted to build a news app that was powered by technology that was all about users' intentions, all about their identity, and it wasn't about their worst instincts of their social peers."
Curation
Kinzen, due to officially launch in January after testing with an initial crop of potential users, will involve curators finding and sharing high-quality news, as well as snuffing out misinformation.
Compared to platforms like Twitter – where Little previously worked as head of the social network's Irish operation – the app will offer comprehensive feedback functions to guide news selection.
"So rather than saying, 'do you like this, thumbs up, thumbs down, clap, heart,' we're actually going to give you the ability to give more sophisticated feedback. We really want to know, did this article change your mind?" Little says.
"We're building a taxonomy of words that will help the machine learning understand the real purpose in your news consumption everyday."
Kinzen is an attempt at a 'reboot' for media distribution, Little says, in the context of a pressing need to sort the useful from the insipid or false.
He uses the example of Twitter and how the network could be designed if it was being launched today.
"You would exclude sources that you know have a track record for spreading or creating misinformation and disinformation," Little says.
Civil
Kinzen has already received funding from Irish tech entrepreneur and investor Ray Nolan, alongside Enterprise Ireland and Google's Digital News Initiative.
However possibly its most interesting backer has come in the form of Civil, a US outfit that's trying to overhaul how news is accessed and consumed by using blockchain technology.
In the longer-term, Kinzen will work with Civil to reward curators using the US firm's crypto tokens. The news app will also be linked to Civil's partner newsrooms.
However the foundation behind Civil recently hit a hurdle when a failed token sale came up well short on generating the minimum $8 million in funding it was seeking.
That money was earmarked for grants that Civil would issue to newsrooms. Nevertheless, Little says the unsuccessful token sale would have no bearing on Kinzen.
Business model
One of the biggest challenges Kinzen will face, like many media startups before it, will be generating sufficient revenue from paying users to cover the costs of providing its service.
Its business model will be based around a monthly subscription fee of €5, while the team is currently developing a plug-in to integrate directly with publishers' websites that will eventually open up a second revenue stream, Little says.
"We don't intend to ever depend on advertising. I think that potentially in the future, there might be ways that there could be some form of sponsorship, but I don't think that's something in our plans for the moment."
Little says Kinzen, which currently has a team of 12 based in Dublin, may look for growth funding in the middle of next year, but only if it's from sources that are "aligned with the missions of the company".
Other media companies backed by VC firms have been put under pressure to grow quickly and at any cost, he adds.
Major new media firms like BuzzFeed and Vox have recently been forced to scale back their operations after taking on hundreds of millions in investment, while earlier this year The Outline, which had raised over $10 million, let all of its full-time writers go.
"I think if you take too much venture capital money too early, you risk having huge pressure that can force you to make decisions that have nothing to do with the real health of the company and everything to do with getting a return on the investment," he says.
"My experience with Storyful, which was a happy one, is that when you take on investors, you're actually taking on a member of your team."
These are people who need to have the same vision of the company, rather than just the bottom line, he says. Nolan was one of Storyful's early lead investors, and the Hostelworld founder is backing Little for the second time.
"I've just seen too many people in the media space take silly money because they happen to be the hottest startup in the space. That can have a habit of biting you down the road," Little says.
"Kinzen is built for the distance. We want to go distance, we want this to be a project that's around for a long time that myself and Áine will be involved in for a long time. This is certainly not something that we want to flip or grow for growth's sake."
Get our NEW daily digest of the morning's most important headlines for innovative Irish businesses.
Written by Jonathan Keane and posted on Fora.ie