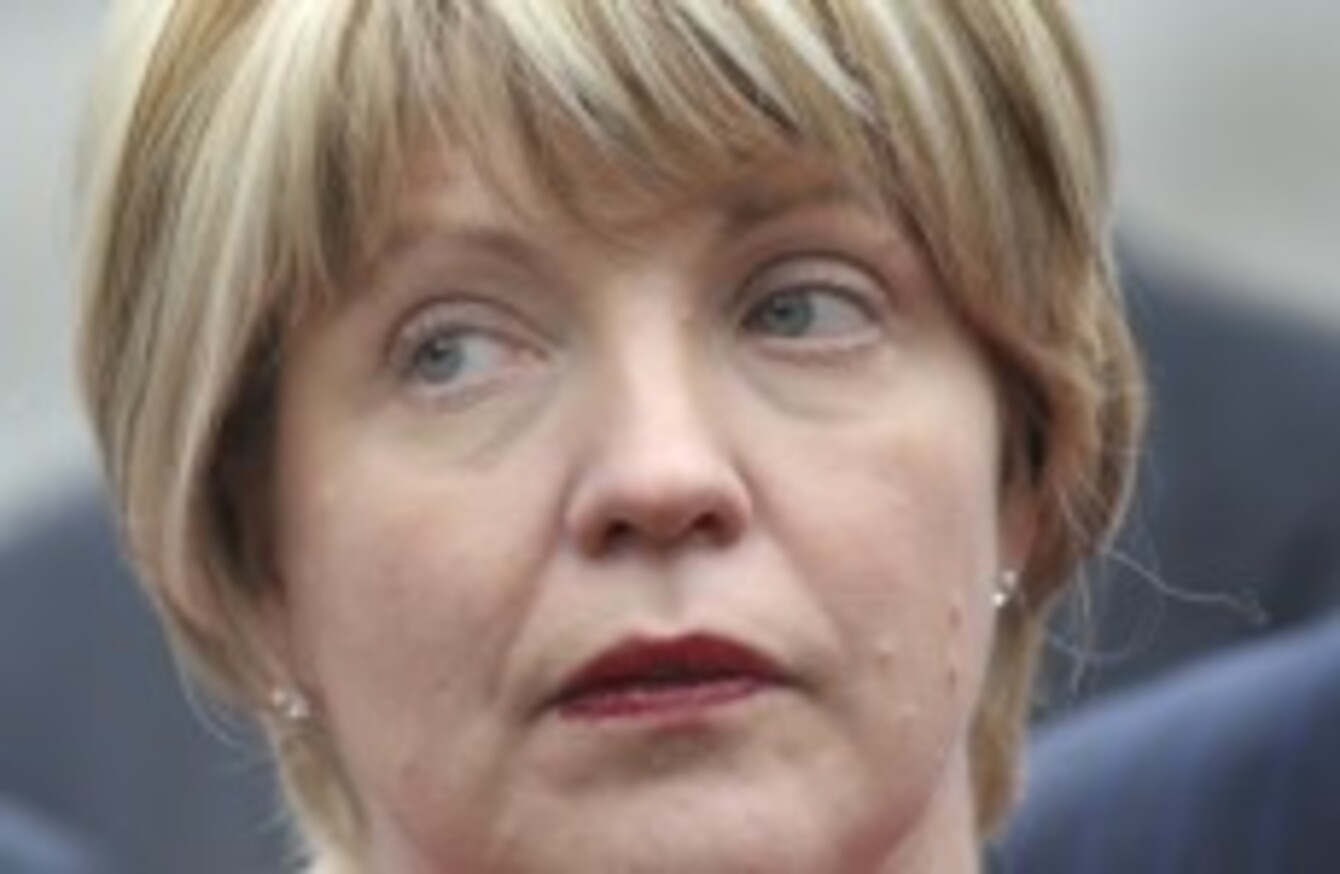 Mary Coughlan lost her seat in Donegal South West in 2011
Image: graph: Sasko Lazarov/Photocall Ireland
Mary Coughlan lost her seat in Donegal South West in 2011
Image: graph: Sasko Lazarov/Photocall Ireland
FORMER TÁNAISTE MARY Coughlan has said that a lot of people both inside and outside Fianna Fáil would like her to get back into politics, but has admitted she is not sure what she will do.
The former Fianna Fáil TD, who lost her Donegal South West seat in the 2011 general election, said that it is not a matter for her whether she runs in the next election, saying she is a great believer in whatever the party decides.
"I'd have a lot of people who'd like me to go back," she told Today with Seán O'Rourke on RTÉ this morning. "A lot of people in my party and more so outside of the party."
Coughlan said that current party leader Micheál Martin is "doing quite well considering he's a very difficult job". 
In a wide-ranging interview on the fringes of the MacGill Summer School in Glenties, Coughlan admitted that "a lot of people thought" she was out of her depth as Tánaiste during the tumultuous years of 2008 and 2011, but she insisted she worked hard.
Of the financial crisis and the final days of the Fianna Fáil government she said it was "a very tough time".
"The tsunami that hit us was not on the radar at the time because if it was we would have been far more prepared," she said.
Of the decision to issue a blanket bank guarantee in September 2008, Coughlan said the government had to take a decision because not doing so could have had more serious consequences.
"At the time we were left with no decision or a decision and we had to make a decision," she said.
Coughlan said she didn't think she would have much to tell the Oireachtas banking inquiry but added: "If I am asked to be there I'll be there."
She also said that the passing of her husband David in September 2012 had been "very tough" describing him as the "backbone of my career".