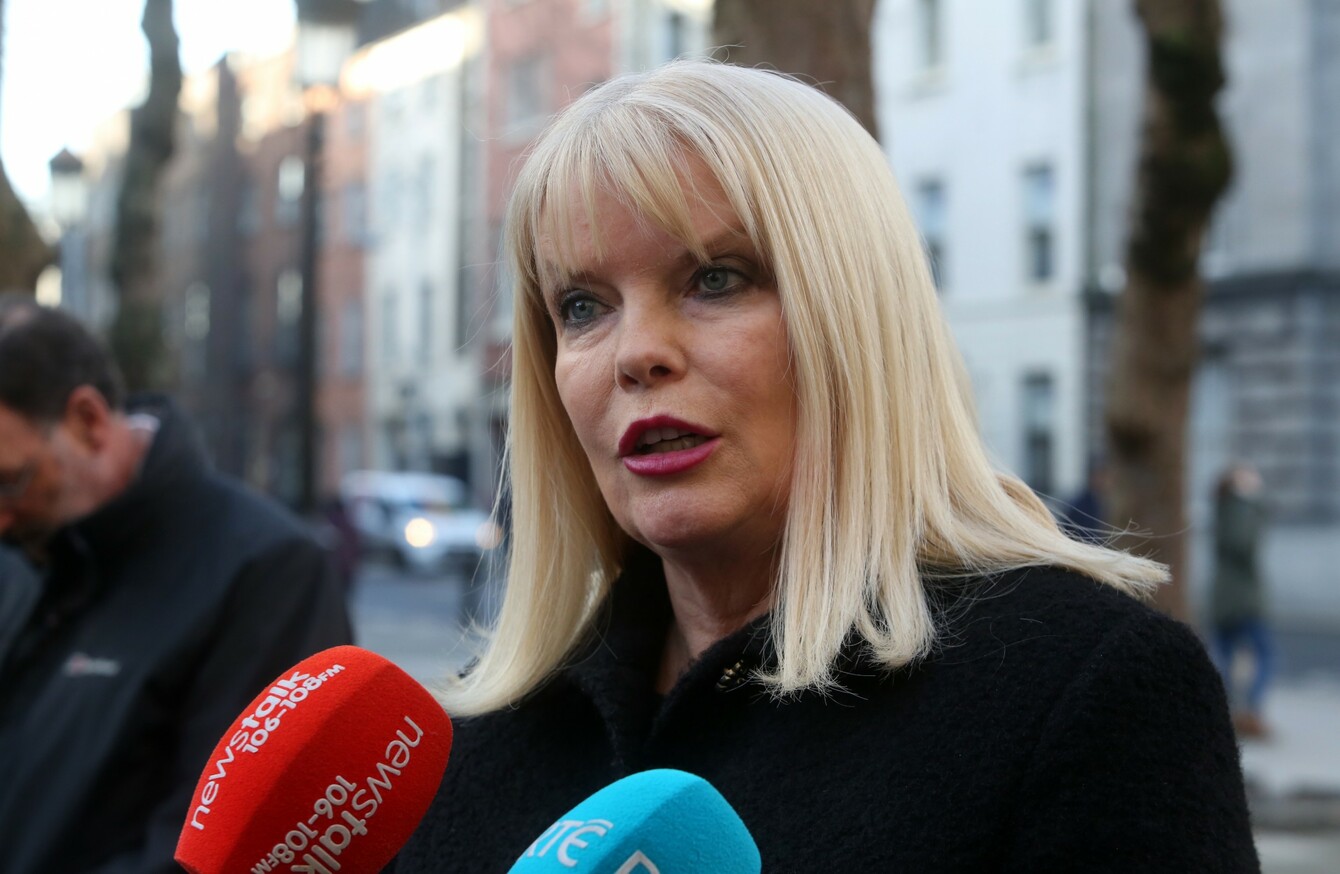 Image: Sam Boal/RollingNews.ie
Image: Sam Boal/RollingNews.ie
THE GOVERNMENT HAS demanded that the State's corporate watchdog submit a report outlining exactly what went wrong in their investigation as part of Sean FitzPatrick's collapsed trial.
Yesterday, a judge acquitted the former chair of Anglo Irish Bank of all charges after it emerged that evidence handled by the Office of the Director for Corporate Enforcement (ODCE) was contaminated.
The ODCE 'fully accepted' the judge's criticisms that two key witnesses were coached and that evidence that could have been crucial to the defence had been destroyed.
Today, the Minister for Jobs, Enterprise and Innovation Mary Mitchell-O'Connor said that the ODCE's shortcomings were 'very serious' and 'unacceptable'.
She said that in light of this, she's ordered a report from Ian Drennan, the current Director of the ODCE, to shed some light on what went wrong.
She said that she didn't accept defences by some politicians that problems were caused because of funding and resources.
"That has to be our starting point: the start of understanding what exactly occurred; we must know exactly what happened and exactly what failed, we must be open to any and all new measures and solutions to fix this."
If the report leads me to conclude we need an entirely new model, then so be it.
We owe it to those who suffered during the crash to never, ever allow something of this nature happen again.
There has been serious backlash since the collapse of one of the most high profile court cases in the Irish State, with questions raised over how 'white-collar crime' is handled in Ireland.
Sinn Féin's Maurice Quinlivan says that the financial cost of this will be significant.
"Leaving aside the price of a nine year investigation, it has been estimated to have cost €3 million for this 127 day failed trial alone. As per usual, the taxpayer is left picking up the tab.
"The loss to the citizens of Ireland is not just financial. This situation also costs an unmeasurable loss in public confidence in politics and the legal system.
The state can be bankrupted and banks can be collapsed, and no one is held to account. However if you don't pay your TV license, expect the full rigour of the law.
Earlier in the Dáil today, former Tánaiste Joan Burton said that the government needed to set up a Criminal Assets Bureau in order to take white-collar crime seriously.
Mitchell-O'Connor, however said that the report would be her 'number one priority' and will be taken most seriously.