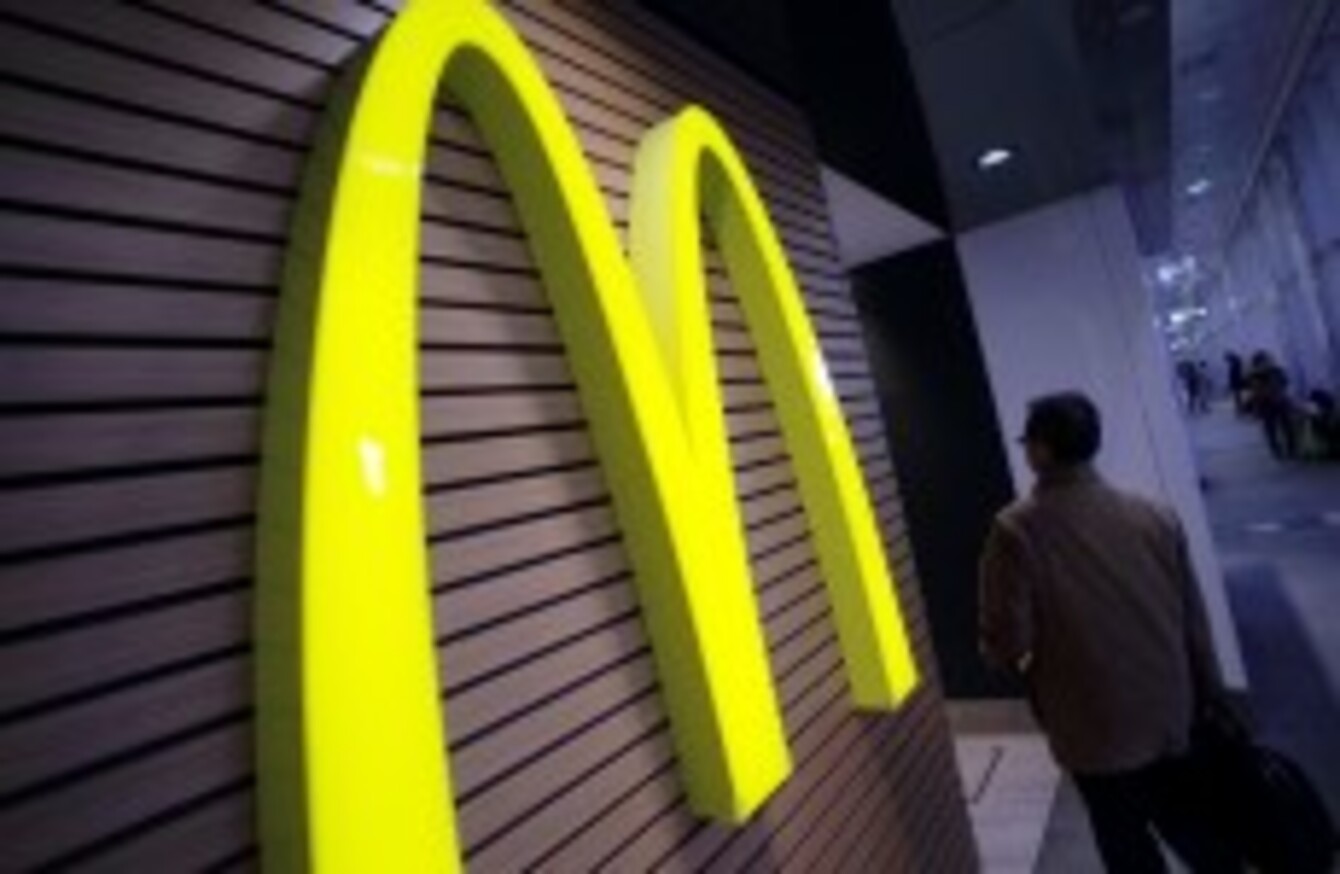 Image: AP/Press Association Images
Image: AP/Press Association Images
A MCDONALD'S RESTAURANT in Limerick did not discriminate against an Irish woman because of her nationality, the Equality Tribunal has said.
Melanie O'Grady had told the Equality Tribunal that the management of the Crescent Shopping Centre outlet had discriminated against her on the grounds of race, gender and family status. She said that she had been made a trainee manager in 2004, but had been overlooked for attendance of manager training courses in favour of non-Irish staff. She argued this amounts to discrimination.
She said that it was five years before she was sent on a course and staff who had started after her had been sent. However, it was shown that at least two of the people she cited had received training after her.
The complainant when questioned as to the names of these employees named Ms. M and Ms. L, whom she stated were promoted and sent on the Area Manager training course. It emerged at the hearing that the course in question took place in 2012 and that the complainant had already completed this course in October 2009.
The owners of the restaurant, Kellsydan Ltd, took over the restaurant in October 2008 and says O'Grady was sent on a course as soon as was possible.
She said that the majority of the managers were non-Irish, but the tribunal said that in the fast-food industry, that is not surprising.It said that the evidence showed there was no discrimination.
Given that a large number of staff who seek and are employed in the respondent organisation are non Irish it is not surprising then that a number of staff who progress to the level of Managers are also non Irish and does not in itself given rise to any inference of discrimination.

In addition, it is clear from the totality of the evidence adduced here that the complainant's failure to progress to the position of Shift Manager and to attend the training course required for such promotion was not due to her race.

Accordingly I am satisfied that the complainant was not discriminated against on grounds of race in relation to this matter.
The tribunal found that the failure to promote O'Grady or give her a pay rise were not because of her gender.
It added that O'Grady had not been discriminated on family status grounds when she had been refused a move to full time hours.
In its decision, the tribunal said that the company did not discriminate under any of the following matters:
The alleged failure to send her on relevant training courses
The failure to promote her to shift manager
The failure to give her a pay rise on promotion to Area Manager
The alleged failure to roster her to open or close the store
The failure to restore her to full time hours