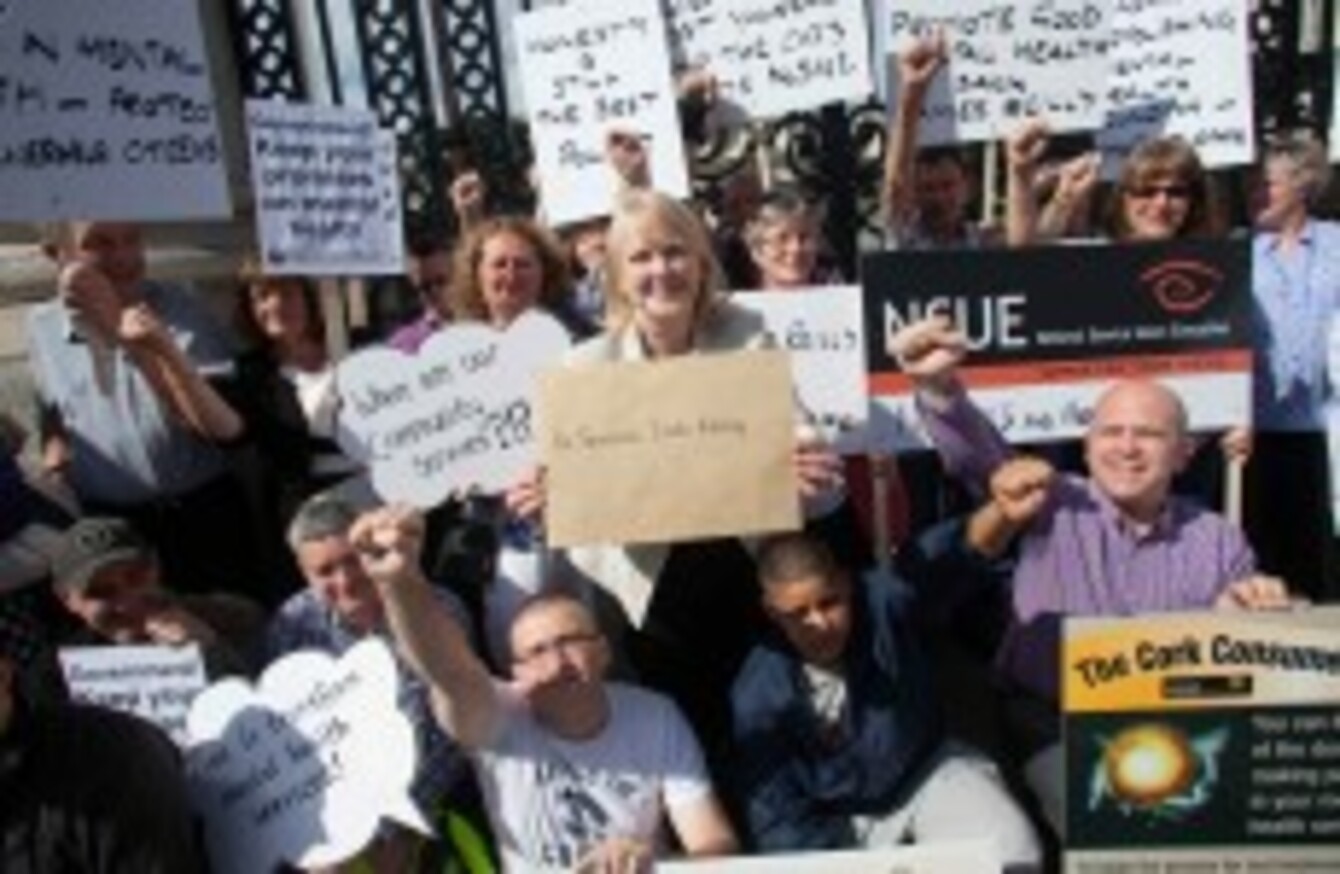 The Mental Health Reform protest today.
Image: Mental Health Reform
The Mental Health Reform protest today.
Image: Mental Health Reform
Updated 17:57
PROTESTS AGAINST THE proposed cuts to mental health services took place this lunchtime outside Government Buildings.
The call to protest had been made by the Mental Health Reform, stating that they were 'extremely alarmed' by reports that €35 million which had been promised for community based health services would now be withheld, in an attempt to shore up deficits within the HSE.
There were approximately 50-60 protesters outside Government Buildings.
Speaking to TheJournal.ie about the protest, the director of the Mental Health Reform, Orla Barry, said:
Assurances were given to us in July that [new] positions would be in place by September. Today's protest reflects the concern within the mental health sector about the delays which have meant that we've gotten to this point in the year and that the posts still don't exist.
Referring to the government's 'A Vision for Change' policy from 2006, Barry believes that the implementation of this has been inconsistant. "In some places it's been good," she said "whereas in other places it's haphazard".
Today's protest took place despite assurances yesterday by Minister Kathleen Lynch to dispel any notion of further cuts to the mental health budget. The minister went on to say:
This Government remains committed to engaging these professionals as soon as is feasible to provide essential and very important services in the area of mental health and the work of completing the recruitment process remains a priority for us.
"At this point, we do not trust that these posts will be delivered by year end," Barry said.
A letter outlining the concerns of the Mental Health Reform was handed in before today's protest concluded