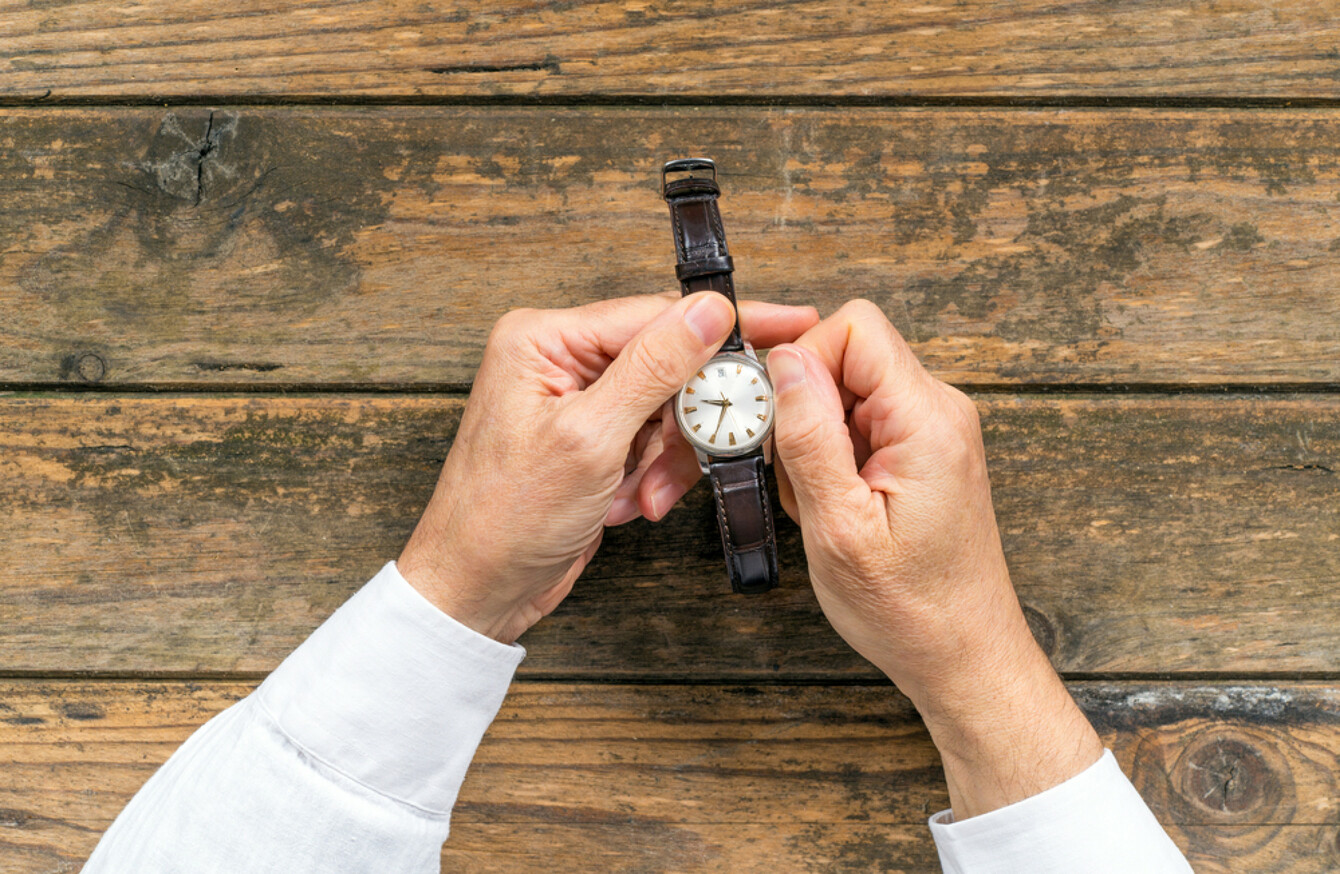 Image: Shutterstock/villorejo
Image: Shutterstock/villorejo
SHOULD DAYLIGHT SAVING Time be abolished?
That's the issue that's going to be on the agenda when MEPs vote on such a proposal next month.
The move was welcomed by Seán Kelly MEP, who is leader of the Fine Gael delegation in the European Parliament.
He said that the parliament had agreed to table an EU resolution calling for an end to the bi-annual time change or Daylight Saving Time (DST), for health and safety reasons.
Last month, the European Parliament's Research Service published its study on EU summer-time arrangements, which Kelly said confirmed that the benefits of DST are "marginal" because what you save on light you spend on heating, whereas negative consequences for health are "more severe" than previously thought.
The report - which can be read here – says that:
Summer time benefits the internal market (notably the transport sector) and outdoor leisure activities, and it also generates marginal savings in energy consumption
The impact on other economic sectors remains largely inconclusive
Health research associates DST with disruption to the human biorhythm ('circadian rhythm').
"I have consistently called for an end to the time change over serious health and safety concerns for citizens and am fully supporting a European Parliament motion to end the practice. Various studies show that going against the natural rhythm has a detrimental impact on sleep and health," said Kelly.
He continued:
Morning light or dawn is particularly important in enabling the human circadian system to adjust internal time to the external dawn/dusk cycle and seriously impacts overall health and mental well-being. When we disrupt our natural rhythms, many people lose sleep leading to weakened immunity, increased anxiety and depression in some cases. It also means people are driving tired or less alert and are less able to concentrate leading to more accidents and a lower quality work performance.
#Open journalism No news is bad news Support The Journal

Your contributions will help us continue to deliver the stories that are important to you

Support us now
The Ireland South MEP said DST especially impacts on light sleepers or those who have difficulty sleeping.
"It is nonsensical to lose an hour of daylight every spring, meaning commuters are driving in the dark," he said. "It goes against the natural rhythms and takes many people a number of weeks to adjust."
He described it as "an unnecessary, archaic practice" and said the resolution is needed to keep the issue on the agenda. An EU-wide agreement would be needed in order to implement the change.
In a recent poll on TheJournal.ie, 77% of readers said DST should be scrapped, and 22% said it shouldn't.