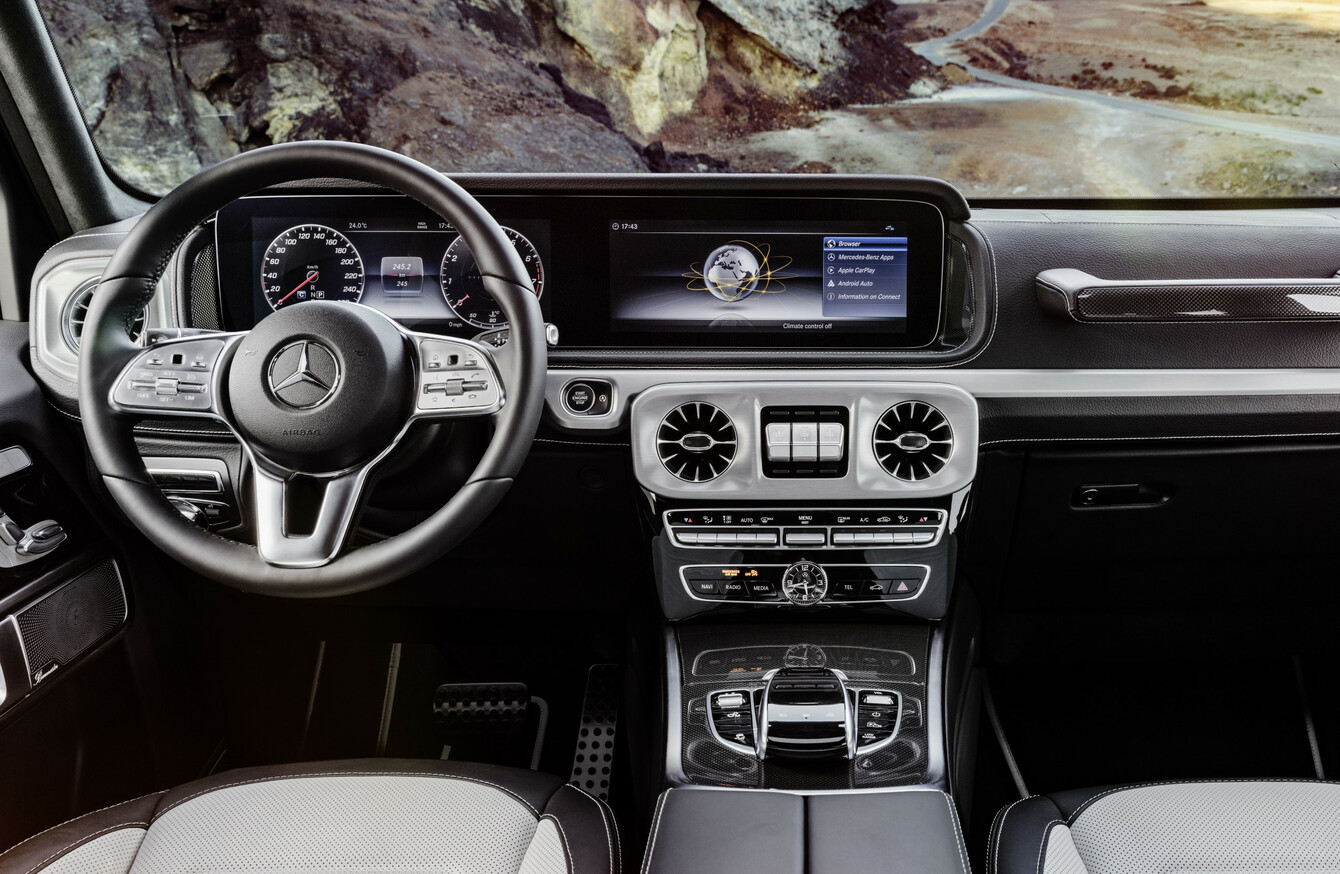 Image: Daimler AG - Global Communications Mercedes-Benz Cars
Image: Daimler AG - Global Communications Mercedes-Benz Cars
THE MERCEDES-BENZ G-Class is an off-road legend and the ultimate benchmark for so many fans of cross-country driving.
Since 1979 more than 300,000 examples have been sold around the globe and now the G-Class has undergone the most significant transformation of its almost 40-year career.
Outwardly, the 'G' has changed very little and iconic elements continue to serve very specific purposes, now as then: the distinctive door handle and the characteristic closing sound, the robust exterior protective strip, the exposed spare wheel on the rear door and the prominent indicator lights.
However, we'll have to wait until later this month for the full reveal of the first entirely new G-Class, formerly known as the G-Wagon.
Until then, Mercedes is teasing us with photos of the interior of the G-Class and thankfully, it still looks rather familiar even though it contains the latest Mercedes-Benz design elements and technology.
The grab handle in front of the front passenger and the chrome-highlighted switches for the differential locks, positioned in clear view, have been retained from the old model.
It is clear to see that this is a contemporary interpretation of the G-Wagon. For example, from the car's clear, geometric lines to climbing aboard, there are styling elements from the exterior transposed into the interior.
The shape of the round headlamps is reflected in the air vents on either side and the design of the indicators can also be found in the shape of the loudspeakers. The redesigned instrument panel features tube-look analogue dials as standard so that should keep fans of classic round instruments happy.
The cabin is more practical too with loads of new storage areas. Under the armrest, for example, is an illuminated compartment for small items and you can spec a wireless charging point here.
In front of the touchpad in the centre console are two removable cup holders and an oddments tray and the rear doors can hold a large water bottle. The rear bench seat has a freestanding backrest which allows maximum variability and better visibility through the rear side windows.
To appeal to the broadening G-Class customer base, Mercedes will offer a greater range of interior trim levels, including a sporty AMG Line.
The new G-Class will be celebrating its premiere at the North American International Auto Show 2018 in Detroit.