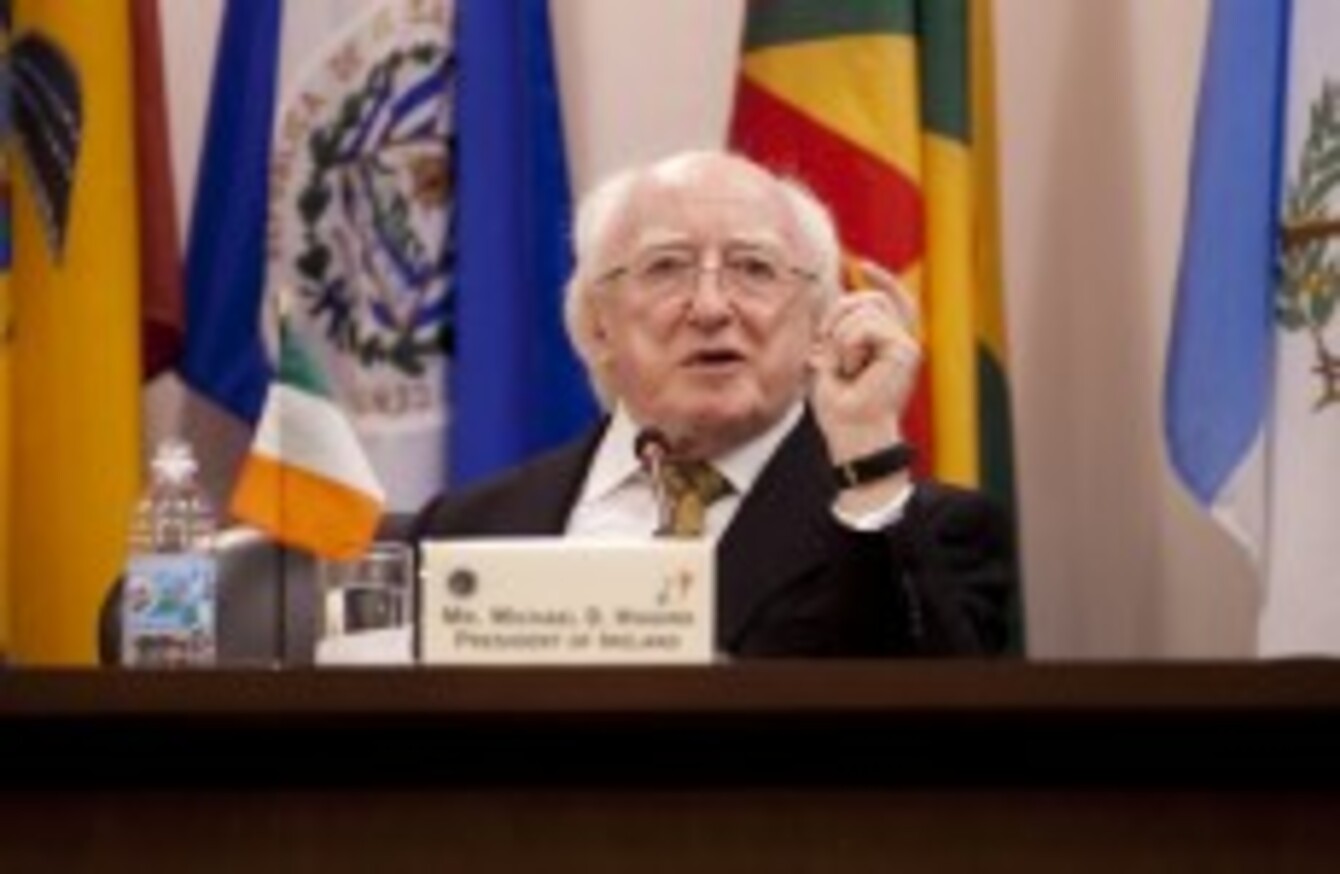 President Higgins addressing the Inter-American Court of Human Rights last night
Image: Fennells Photography
President Higgins addressing the Inter-American Court of Human Rights last night
Image: Fennells Photography
PRESIDENT MICHAEL D Higgins begins the final day of his lengthy tour of Central America later with sustainable development and a trip to a rainforest on the agenda.
Higgins has spent over a week touring Mexico and El Salvador and has been in Costa Rica since Saturday, taking in a number of events including a meeting with the country's president Laura Chinchilla.
Today the President will meet with the Costa Rican Minister of Environment, René Castro, with sustainable development and biodiversity on the agenda.
Higgins will also undertake a visit to part of a Costa Rican rainforest before he and his wife, Sabina, return to Dublin tomorrow.
Last night the President addressed Inter-American Court of Human Rights in San Jose where he praised Ireland's "spirit of hope" and "spirit of renewal".
He said the crisis has forced citizens of this country to "reflect more deeply on the importance of sustainable development and human rights as the cornerstones of a caring and flourishing society".
Higgins was also full of praise for Central America given its troubled past as he concludes a historic visit to the region which has included a large trade summit in Mexico and a poignant return to El Salvador.
He said: "Resilience is a word that has come to my mind again and again during my visit to Central America.
"Your region of the world has suffered much, both in the distant and recent past, and it would be facile to underestimate the many challenges which you continue to face. Yet everyone I meet greets me with warmth, energy and hope for the future."
The President and his wife, Sabina, will return to Dublin tomorrow.