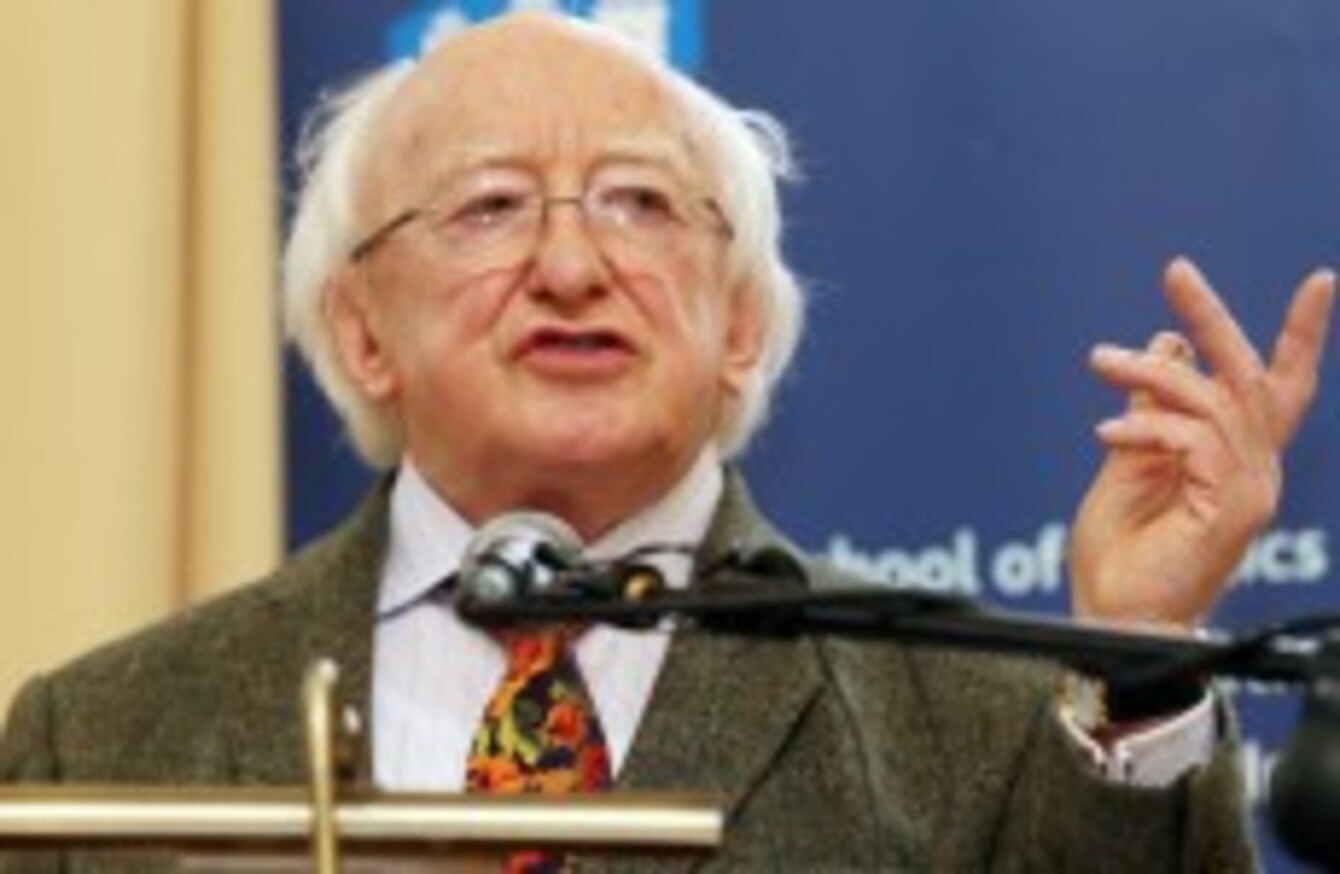 Image: Laura Hutton/Photocall Ireland
Image: Laura Hutton/Photocall Ireland
MICHAEL D HIGGINS has spoken out about how it can be difficult for people unaffected by homelessness to fully comprehend its impact.
The president made the comments while officially opening the Homeless Accommodation facility at Kilmantin Hill in Wicklow.
Higgins noted how "homelessness has become a topic of much debate both in the media and at political level" in recent months.
"It has, I hope, caused many people to stop and think about the many implications of being without a place you can call home, and to not only hold in their minds the insecurity, anxiety and fear that comes with being homeless, but to decide that it is an issue they still put at the top of their policy demands when their opinions are sought.
"However, for the many people who are fortunate never to have been in that distressing situation, it can be difficult perhaps to understand just how profound a violation of the human right to full citizenship homelessness is."
The president said that being homeless "is not just about being deprived of a roof over your head; it is about being deprived of a sense of belonging, a place within a community, full participation with a voice in society".
'No fixed address'
"There can be no doubt that a life defined by those three bleak words 'no fixed address' is a life deprived of the most basic entitlements that most citizens take so much for granted.
Whether that homelessness takes the form of being forced to sleep on streets and in doorways and in public parks; or being placed in emergency accommodation with all the uncertainty that entails; or having to care for a family in just one room with no access to cooking facilities or outdoor space, homelessness removes so many of the acts of discretion that define freedom.
Higgins noted that those who find themselves homeless have been on a "complicated and sad journey" that may involve addiction, mental illness and abusive relationships.
He commended the organisations working to tackle such issues for their "pro-active citizenship".
The new Kilmantin Hill facility is a 24-hour, 16-bed facility that will be run by Wicklow County Council and the Simon Community.