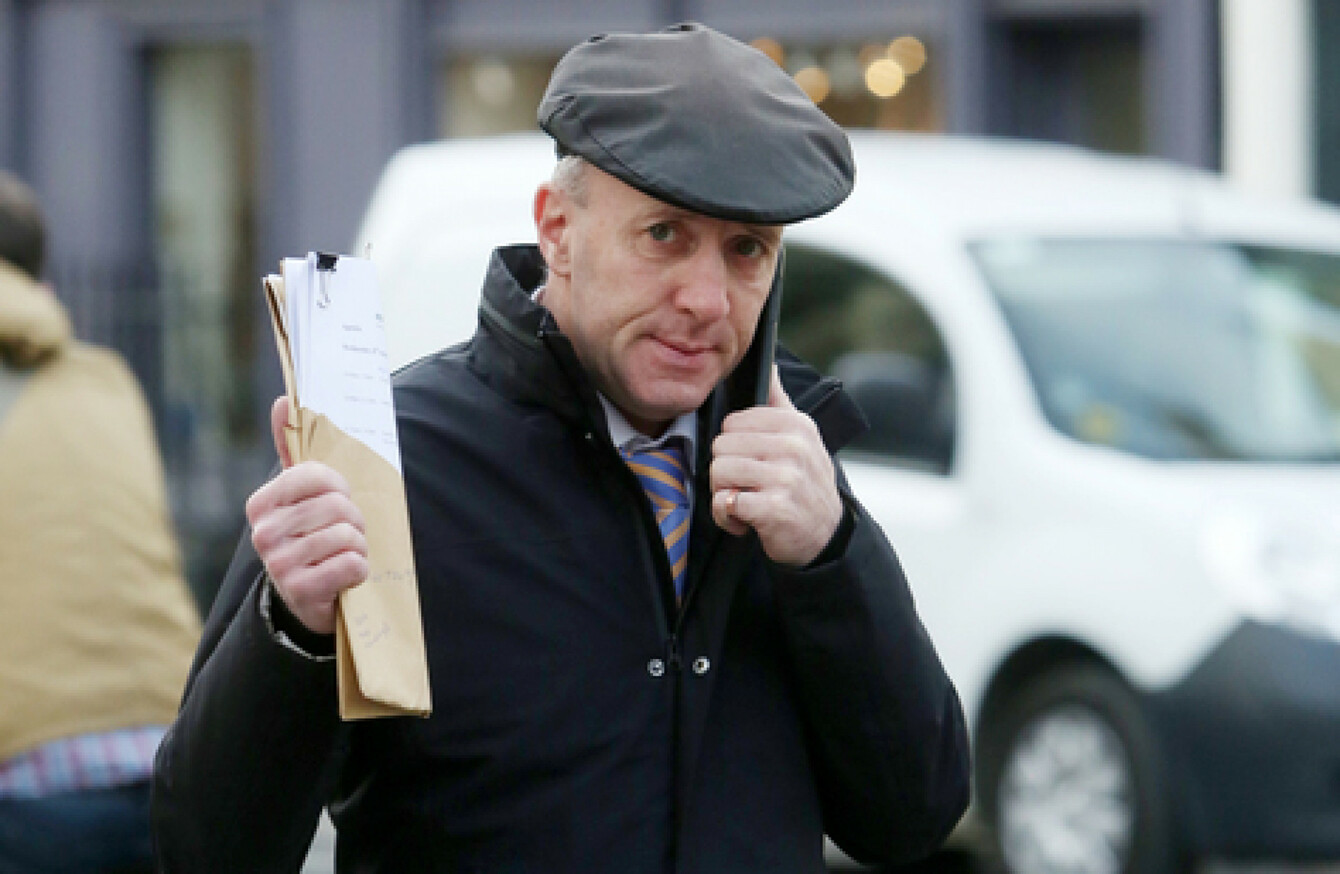 Image: Sam Boal
Image: Sam Boal
'ANTI-RURAL, ILL-THOUGHT out and a PR stunt' – that's how Michael Healy-Rae has described the new rural bus service scheme.
Transport Minister Shane Ross has announced that 50 new bus routes will combat rural isolation and that they should not be seen solely as buses home for drinkers.
"It's for communities to get together, go off and play bingo, if they want to go to the pub they can. It's not all pub-orientated."
The local link bus scheme, which will start in June, is going to run from 6pm to 11pm in a pilot project across 50 routes in 19 counties.
However Kerry TD Michael Healy-Rae has hit out at the pilot project on RTÉ's Prime Time, saying:
"It's a publicity stunt by the Minister and his department and the government."
Healy-Rae added, "The system that was there was good enough, there's no need for this to be brought in."
Currently, anyone with a full licence caught driving with an alcohol level between 50mg and 80mg can receive three penalty points on their licence and a €200 fine.
Ross is trying to pass a Road Traffic Bill that would see an automatic disqualification for drivers on their first offence of driving while over the permitted 50mg of alcohol per 100ml of blood
A number of rural TDs have opposed the bill, saying it would damage rural areas, but Ross accused those TDs of behaving "like road traffic terrorists".
When Ross said Healy-Rae was filibustering the Bill, the Kerry TD said, "I completely refute that and I won't stop talking until the people who elect me tell me to stop."
'A load of nonsense' 
Healy-Rae also criticised the amount being spent of the service saying, "It's not enough for one county, let alone the whole country."
Some €10,000 per route will be spent on the 50 initial routes.
The buses are a load of nonsense, half a million for all of the counties – between now and midnight that will be spent on buses in Dublin tonight.
Minister Ross said the rural bus service was a very serious effort to tackle the problem of rural isolation. "This will go ahead whatever the fate of the drink driving bill," he said.
"We decided we would address this problem … this is certainly not a PR stunt"
The project will run across 50 routes in 19 counties, including Kildare, Kerry, Cork, Laois, Offaly, Donegal, Waterford, Wexford, Cavan and Monaghan.
However the Minister added that "it was offered to every country, six of them didn't take it up".
Ross added that after six months the National Transport Authority will review every single route, adding that the benchmark for success will be left up to them.