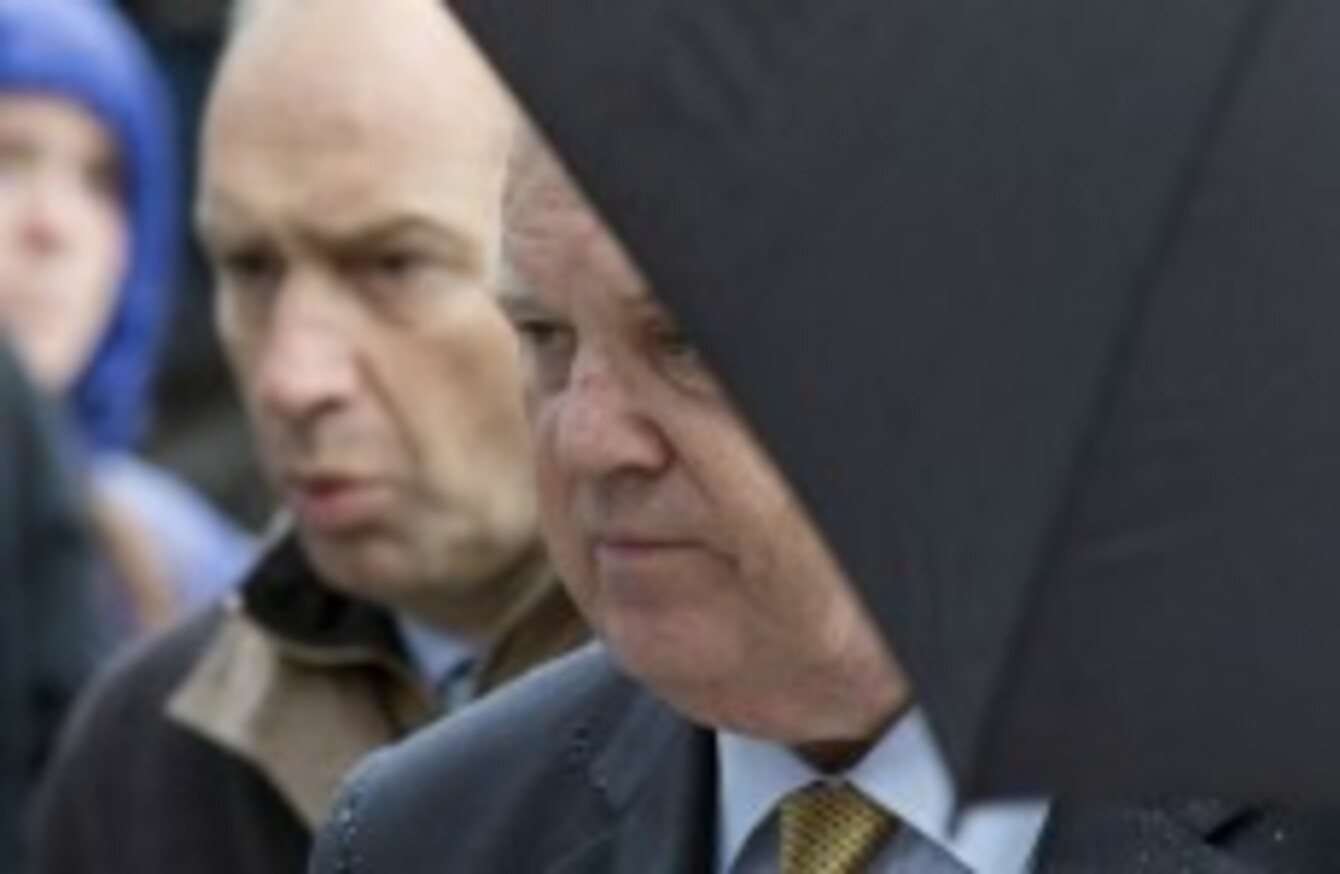 Michael Noonan
Image: Michel Euler via PA
Michael Noonan
Image: Michel Euler via PA
MICHAEL NOONAN HAS described the Greek government's referendum on its bailout just over a week ago as a "disastrous political decision".
The finance minister also said this morning there would be no immediate budgetary implications for Ireland if a third bailout is agreed for Greece, but he admitted there would be liabilities if "things were to go wrong down the road".
Noonan was speaking on his way into a meeting European finance ministers in Brussels today where talks will focus on 'bridge financing' to cover Greece's short-term needs which include an estimated €7 billion to pay debts due this month.
Ireland already contributes to the eurozone's permanent bailout fund, the European Stability Mechanism, as well as the IMF which will both be tapped to bankroll a bailout package of around €86 billion for Greece.
Greece will receive the funding in return for a series of reforms that will require legislative approval this week. Greek prime minister Alexis Tsipras will attempt to convince sceptics in his own party of the necessity of the deal agreed yesterday.
Asked this morning if creditors had been too harsh on Greece, Noonan said it would have been easier to settle the matter earlier and went onto to criticise the referendum held nine days ago.
"It would have been much easier to settle this last February and it would have been much easier to settle this a fortnight ago but the referendum was a disastrous political decision," he said. 
While on the face of it was  big political win for the Greek government, from an economic, financial and social point of view it was an absolute disaster because we all know in democracies political success and economic success go hand in hand.
"They don't stay separate for very long and once the No in the referendum triggered the closure in the banks and the restriction of money in ATM machines through capital control it was inevitable then that the price of the bailout would be more expensive."
Noonan's words were echoed by his cabinet colleagues this morning.
Taoiseach Enda Kenny told reporters outside Government Buildings that the deal struck yesterday was an indication of how costly measures become once there is a delay.
Public Expenditure and Reform Minister Brendan Howlin said the bank closures in Greece have been "a very, very painful exercise".
"The delay, the referendum, all of that, has compounded difficulties," he said.