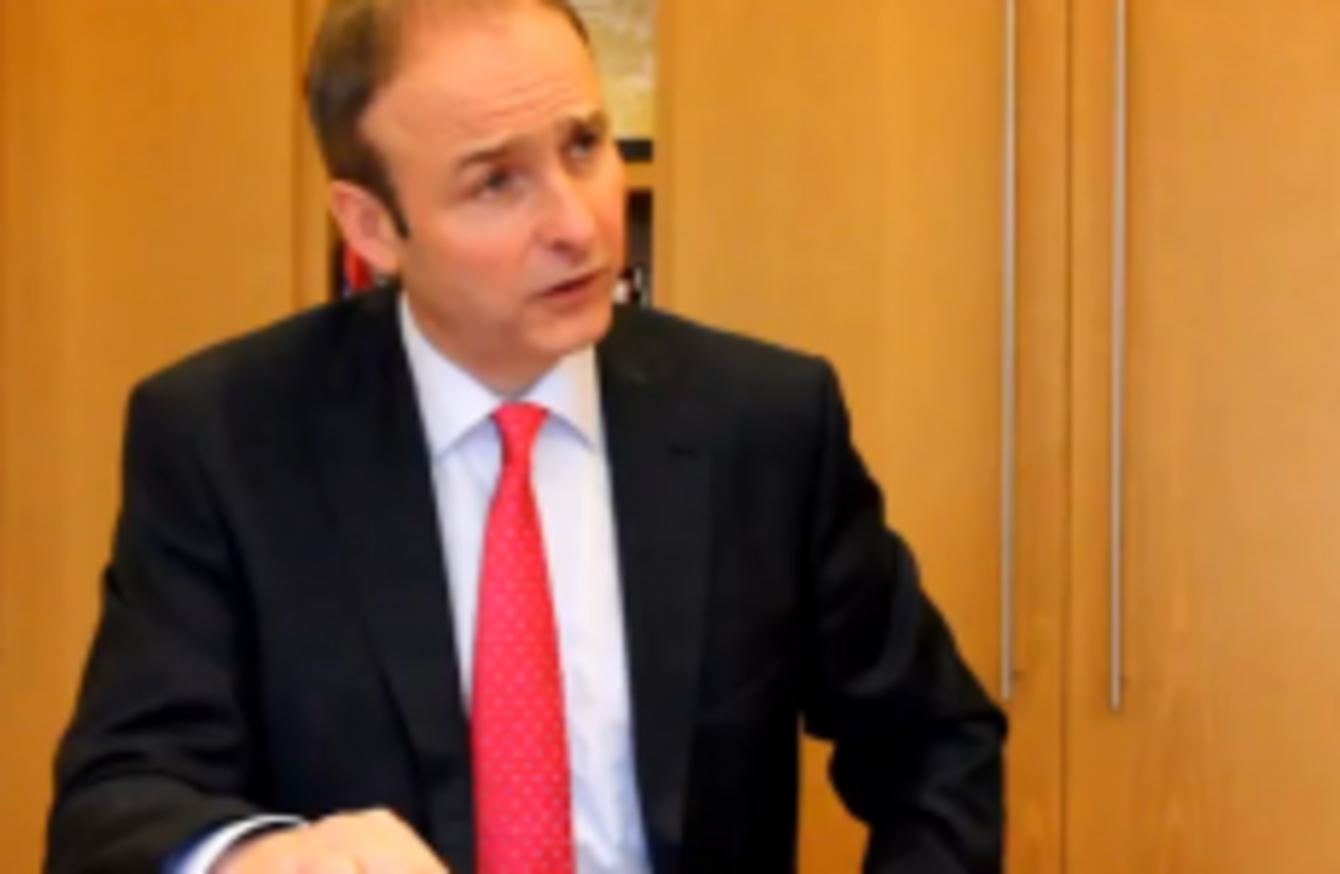 Micheál Martin speaking to TheJournal.ie this week
Image: Screengrab
Micheál Martin speaking to TheJournal.ie this week
Image: Screengrab
FIANNA FÁIL LEADER Micheál Martin has said that he does feel a "certain degree of guilt" that the women of the Magdalene Laundries were not included in the Residential Institutions Redress Scheme when he was a Cabinet minister.
Martin said that the government at the time was acting on what it had been advised, saying Department of Justice advice at the time was "very clear" but admitted in light of the recent McAleese report it was wrong that the plight of the Magdalenes was not acknowledged.
He told TheJournal.ie: "I do feel a certain degree of guilt that we didn't include them at the time. I mean we didn't have the same presentation at the time but yes, I do."
Martin said that Magdalene Laundries survivors' groups that had been consulted with and had welcomed the party's private members' motion that was debated in the Dáil this week and criticised the government's blaming of Fianna Fáil for not doing enough when it was in government.
"It was wrong that we didn't do it, we said that honestly," he said.
"Equally I would say that when I did the industrial schools in 1999. I didn't look behind me and condemn the Rainbow Government for its neglect of the industrial schools issue."
He said that the issue of who was to blame for not addressing the State's involvement in committing thousands of women to the Magdalene Laundries between 1922 and 1996 was "not the issue any more".
"You can blame successions of governments going back over the decades.
"But I would say one thing about the last government, it did fail in relation to the Magdalene Laundry but we did open up huge areas of Irish life that were never opened up before," he said referring to the Ferns report and the investigation into the abuse in the Dublin diocese.
He said the support had come from the Justice for Magdalenes group which had welcomed the private members' motion this week.
"They actually made suggestions to us as to what we should include with the motion," the Cork South-Central TD claimed.
Martin added that it was "important for the Magdalene women that the issue is kept alive" as survivors await a full government apology on behalf of the State.
TheJournal.ie will have more from a wide-ranging interview with Micheál Martin today and throughout the rest of the week.