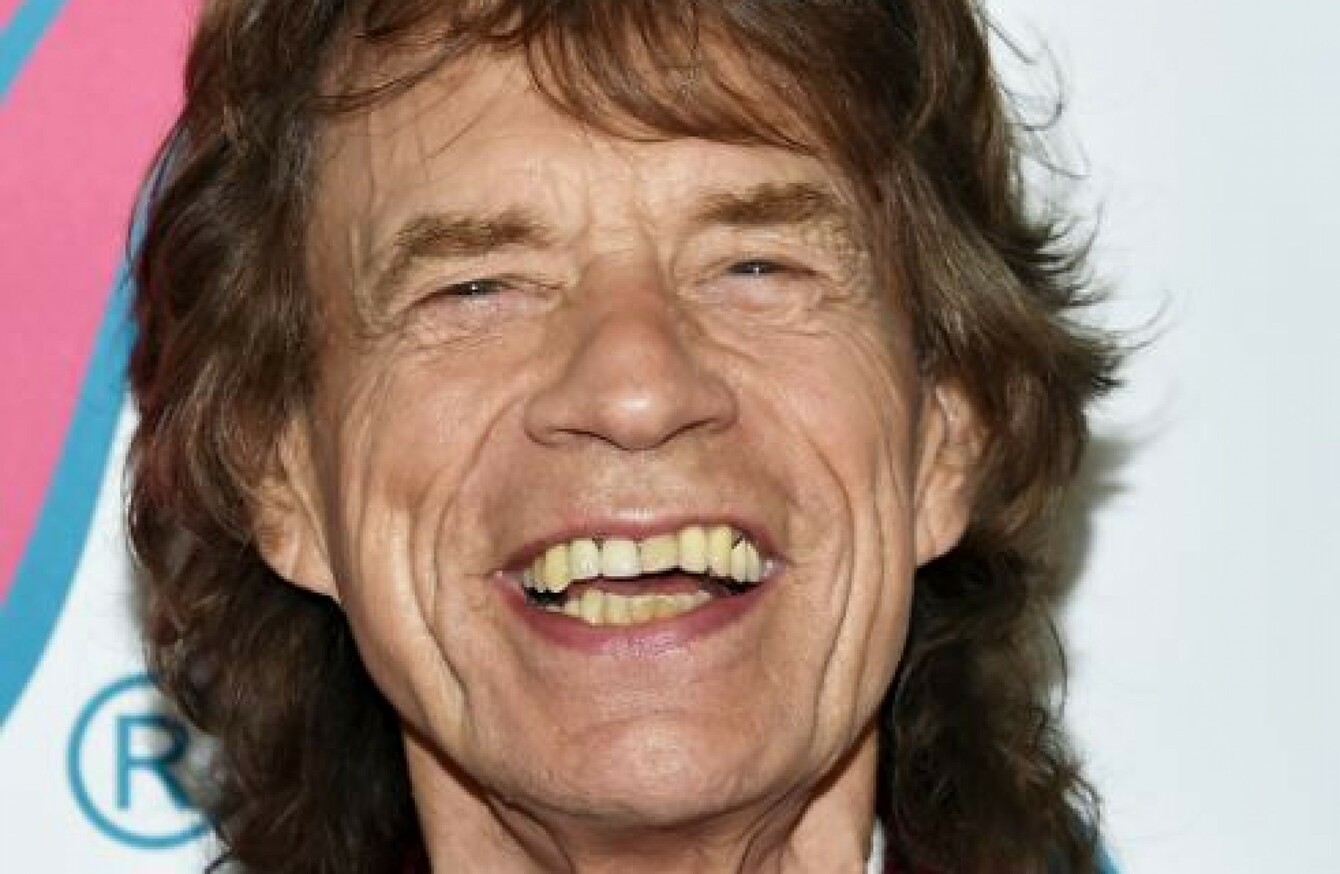 Image: Evan Agostini AP/Press Association Images
Image: Evan Agostini AP/Press Association Images
BRITISH ROCKER MICK Jagger became a father for the eighth time today, at the age of 73.
The singer's 29-year-old ballerina partner Melanie Hamrick gave birth to a son in New York, according to a statement released on behalf the singer.
"Melanie Hamrick and Mick Jagger's son was born today in New York and they are both delighted," publicist Bernard Doherty said.
"Mick was at the hospital for the arrival. Mother and baby are doing well and we request that the media respect their privacy at this time."
Jagger's new son is some two-and-a-half years younger than the singer's great-granddaughter, who was born in May 2014.
Jagger already has seven children ranging in age from 17 to 46 from four previous relationships: Karis, Jade, Elizabeth, James, Georgia, Gabriel and Lucas.
He has five grandchildren and, since May 2014, a great-grandchild after his granddaughter Assisi gave birth to a baby girl.
Jagger began dating Hamrick shortly after the suicide in 2014 of L'Wren Scott, his partner of 13 years.
New album 
On Sunday, The Rolling Stones' new studio album Blue & Lonesome is expected to hit the top of Britain's album chart – the first time they've held that position in almost 20 years.
The band's first studio release in more than a decade — a collection of blues covers — was by far the top selling album in the midweek chart.
Jagger's new son comes six months after bandmate Ronnie Wood's wife Sally Humphreys gave birth to twin girls.
Wood, 69, told Hello! magazine that Jagger was one of the first people to see the twins.
"Mick popped in on the third day. He couldn't wait to see them, I put one in each arm and took a photo."