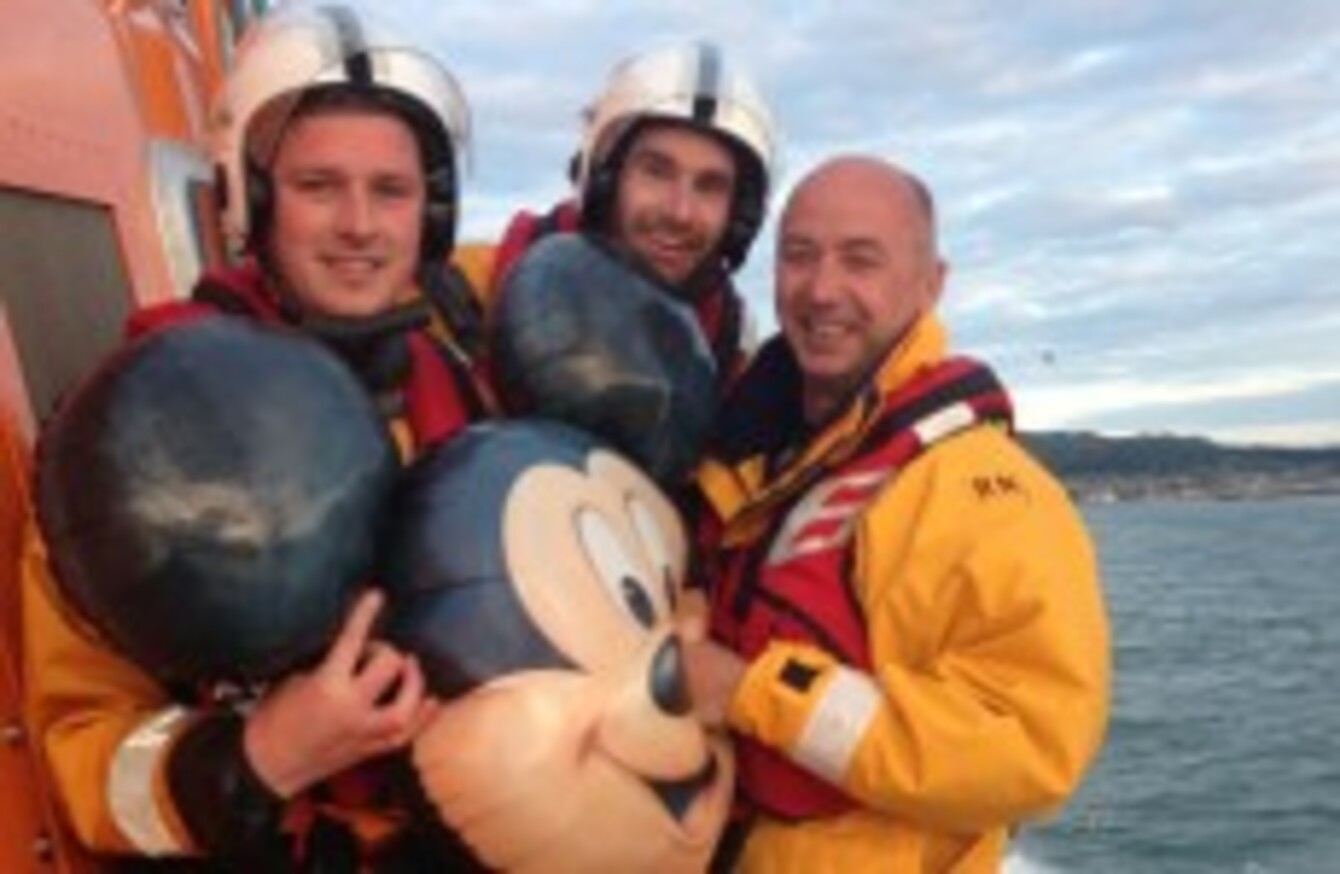 Mickey Mouse being brought safely to shore.
Image: RNLI
Mickey Mouse being brought safely to shore.
Image: RNLI
THERE WAS A a raft of 999 calls yesterday evening after an object was spotted crashing into the sea off Bray Co. Wicklow, thankfully though the incident was far less serious than initially feared.
That's because, following a brief search, all the volunteers from RNLI lifeboat crew from Dun Laoghaire rescued was giant Mickey Mouse balloon.
Several callers to the Irish Coast Guard (ICG) in Dublin reported an object crashing into the water about a 1 km off the Bray seafront.
The RNLI say that paragliding has been popular in the area recently and there were fears that the object might have been a paraglider in difficulty.
Fortunately though, the seven person lifeboat crew quickly recovered the famous rodent which they believe crashed after being carried by the light breeze and flood tide about 2 km north towards the cliffs at Shanganagh.
Far from being annoyed at being called out to save a balloon on a Sunday evening, Stephen Wynne of Dun Laoghaire RNLI is happy that the concerns were genuine:
We're happy that this was a call made with good intent and calling 999 and asking for coast rescue is always the best course of action. And in this case, we were particularly happy to assist Mickey Mouse, one of the all-time favourite cartoon characters.