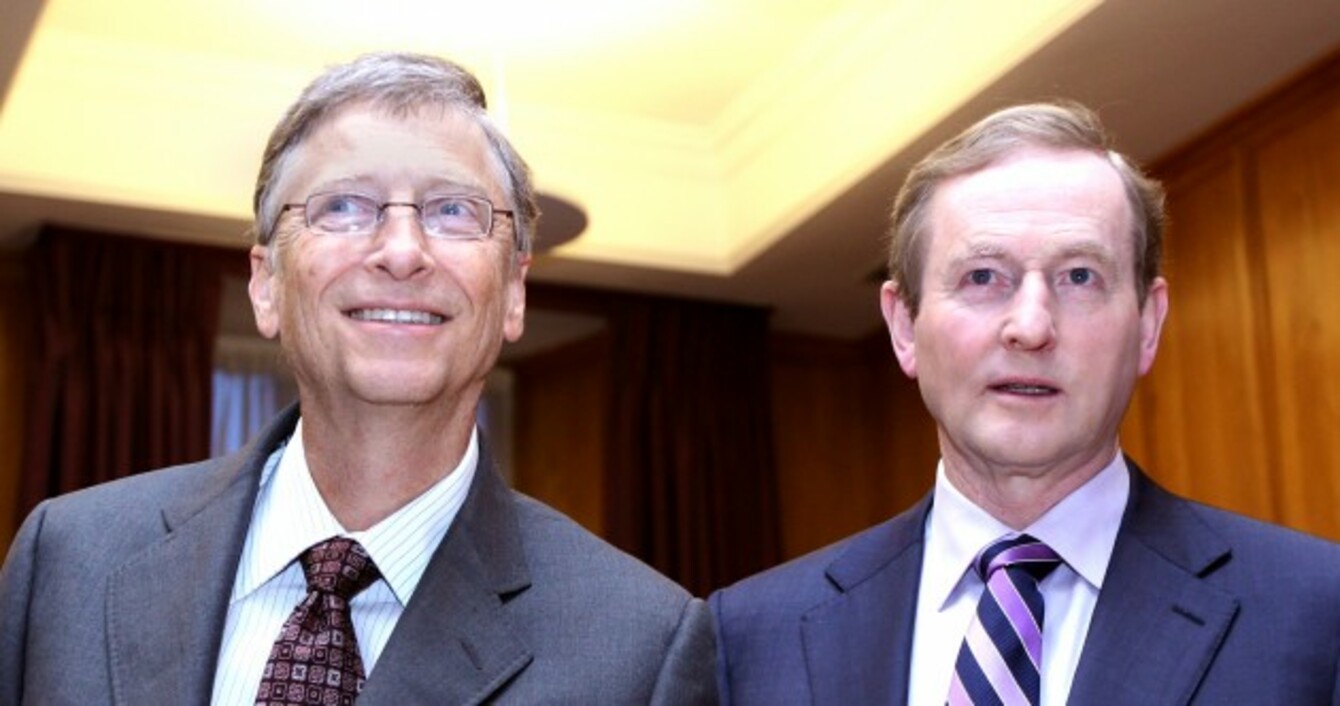 Microsoft founder Bill Gates and Taoiseach Enda Kenny
Image: Sam Boal/Photocall Ireland
Microsoft founder Bill Gates and Taoiseach Enda Kenny
Image: Sam Boal/Photocall Ireland
IRELAND HAS JOINED Microsoft's court case against the US government in a bid to stop the company being forced to hand over confidential data.
The government today announced it was filing an "amicus brief" – a submission from a third-party not involved in a case - in the company's appeal.
Microsoft is fighting a court order that it release email details stored on one of its Dublin servers which related to a US drug-trafficking investigation.
The tech giant argued the data fell outside US jurisdiction, but a judge previously disagreed – arguing an American company controlled the data so it should be handed over to officials in answer to a warrant issued late last year.
Data Protection Minister Dara Murphy said the Irish and US governments already co-operated in criminal matters, but there were "important principles of public policy at play" in this case.
"The right of individuals to the protection of their personal data is an essential foundation for modern society and the growing digital economy," he said.
We must ensure that individuals and organisations can have confidence in the rules and processes that have been put in place to safeguard privacy."
A big case for multinationals in Ireland
The case has big implications for both the reach of privacy laws and for Ireland's foreign direct-investment sector - particularly multinational tech companies with major operations in the country like Google and Facebook.
The US move falls foul of both Irish and European data-protection laws, but if Microsoft loses it could open the door for other multinationals to be forced to hand over information held in offshore locations.
Apple and eBay, among several other tech firms, have also handed in submissions to the US court backing Microsoft's position.
Organisations including the German government have said they would pull their data out of American companies' servers if the ruling stood.
Microsoft general counsel Brad Smith said the government's involvement showed an international dialogue was "not only necessary, but possible".
We've long argued that it's best for law enforcement to move forward in a way that respects people's rights under their local laws," he said.