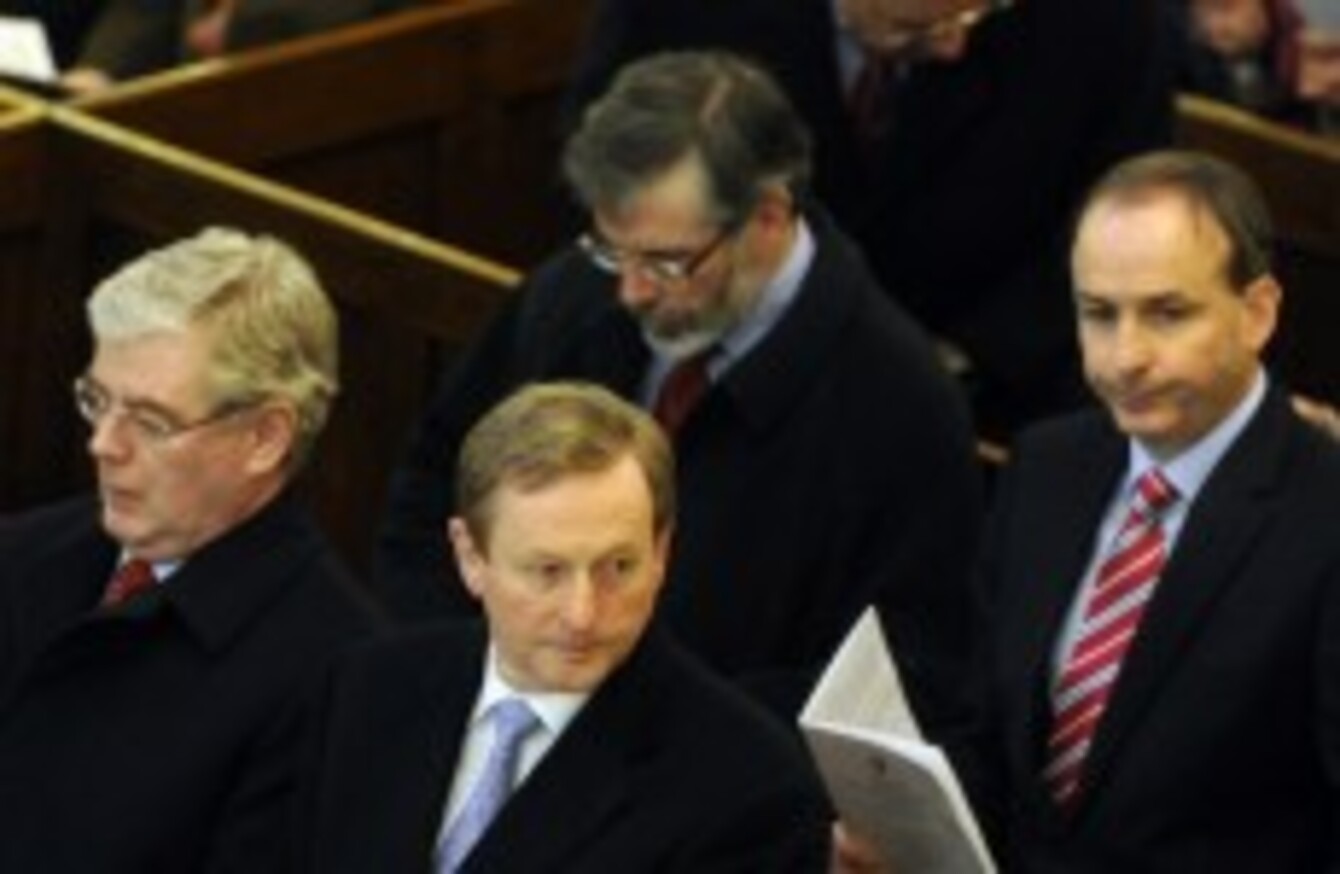 Image: Laura Hutton/Photocall Ireland
Image: Laura Hutton/Photocall Ireland
FINE GAEL remains Ireland's most popular political party, according to the latest opinion poll of voter intentions – but there is just three per cent between the top three parties.
The Millward Brown poll published in this morning's Sunday Independent shows that if a general election was to be held tomorrow, Fine Gael would receive 24 per cent of the vote – down one point from the last poll by the same company.
Fianna Fáil – which had topped the last Millward Brown poll – falls back to second place, dropping four points to 23 per cent, just one point behind its rival.
Sinn Féin's strong performances in recent polls continue; it is up one point to 21 per cent, and is now just three per cent behind the top party.
Labour, meanwhile, continues its poor form and falls two points to 11 per cent.
Independent candidates and those of other parties command the support of the remaining 22 per cent of voters.
The poll took responses from 983 people – leaving a margin of error of 3 per cent, meaning the gap between top three parties could be even closer.
However, the poll also found that 28 per cent of people had not decided on how they would vote – indicating that there is still plenty of room for parties to try and win extra support.
In an interview with TheJournal.ie, Sinn Féin president Gerry Adams insisted he would lead his party into the next election – saying senior figures like he and Martin McGuinness wanted to continue leading the party through the 'transition' that has brought it to power in Northern Ireland.