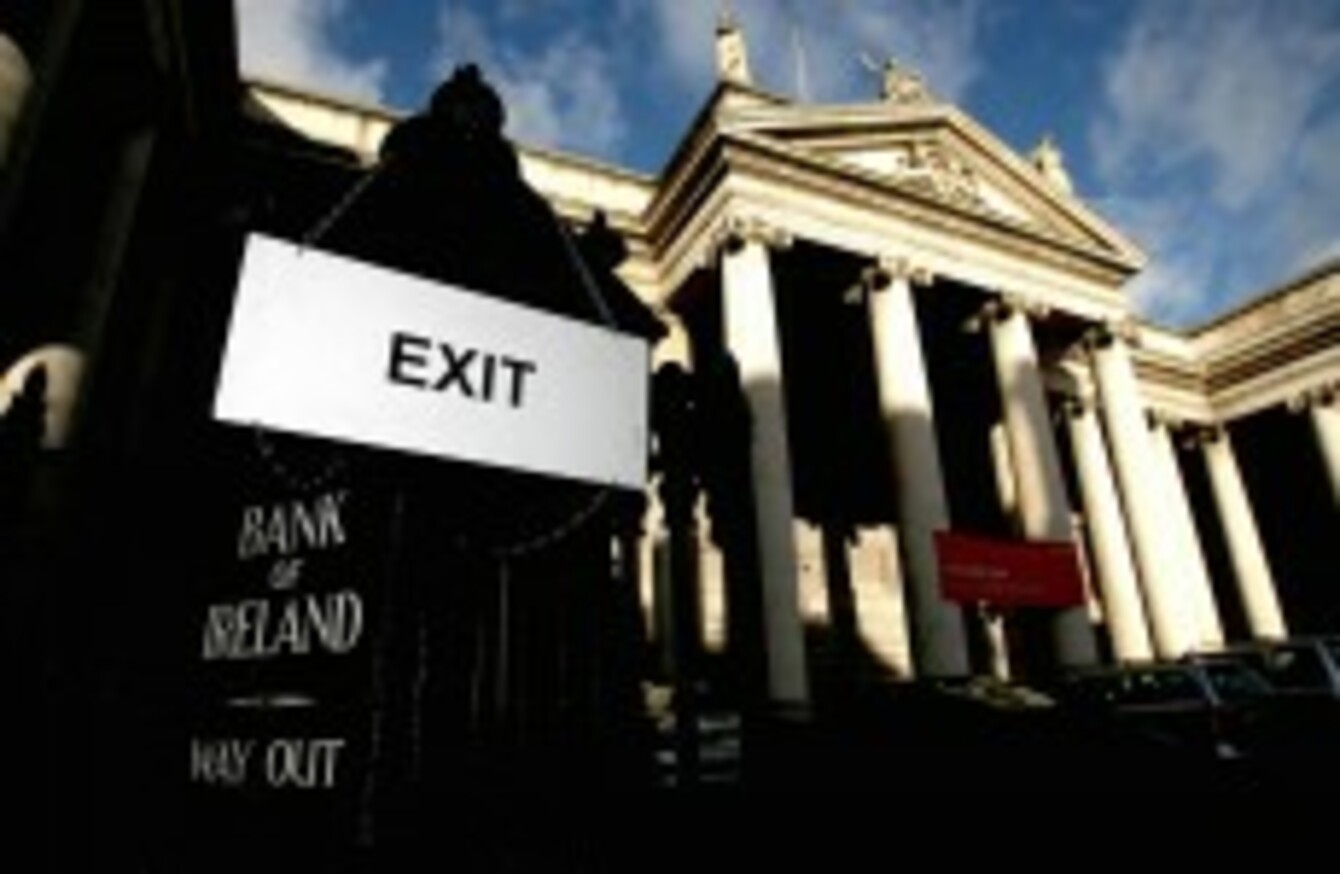 Image: Julien Behal/PA Archive
Image: Julien Behal/PA Archive
THE ARTS MINISTER Jimmy Deenihan has admitted defeat in plans to take control of the Bank of Ireland branch at College Green, the former Irish Houses of Parliament.
Deenihan had hoped that the State's investment in Bank of Ireland could see the bank's flagship branch at the top of Dame Street – which was sold to the bank in 1803, shortly after Ireland unified with the UK – returned to public ownership.
In response to parliamentary questioning from Catherine Murphy, however, Deenihan has now conceded that because the ownership of the bank is "no longer a matter for debate", the State cannot force the bank to return the building.
"At the time of my initial suggestion, the future ownership of the Bank was in question," the minister said.
My raising of the College Green issue was exploratory and it came to unintended public attention. Clearly, too, it caught the public imagination.
Now that there was no question of the bank being under the majority control of the taxpayer, Deenihan said, it was impractical to ask the bank to hand over control of its largest branch.
Deenihan had reported in January that he had held "constructive engagement" with the bank about taking over the College Green branch, reporting that "positive dialogue" was continuing between them.
"Part of the vision I expressed to Bank of Ireland was [that] I put on a special slideshow for them, showing that the whole area could be a type of plaza, something like Trafalgar Square or Times Square in New York," Deenihan had said.
The minister said he remained in dialogue with the bank to discuss the building's "continued availability for arts and cultural events and purposes".
The Bank of Ireland was the world's first purpose-built two-chamber parliament building, and was extended by the famed architect James Gandon based on original plans by Edward Lovett Pearce, who had died before completion.
Gandon's designs were later used as inspiration for the Capitol Building in Washington, DC, as well as for the British Museum in London.