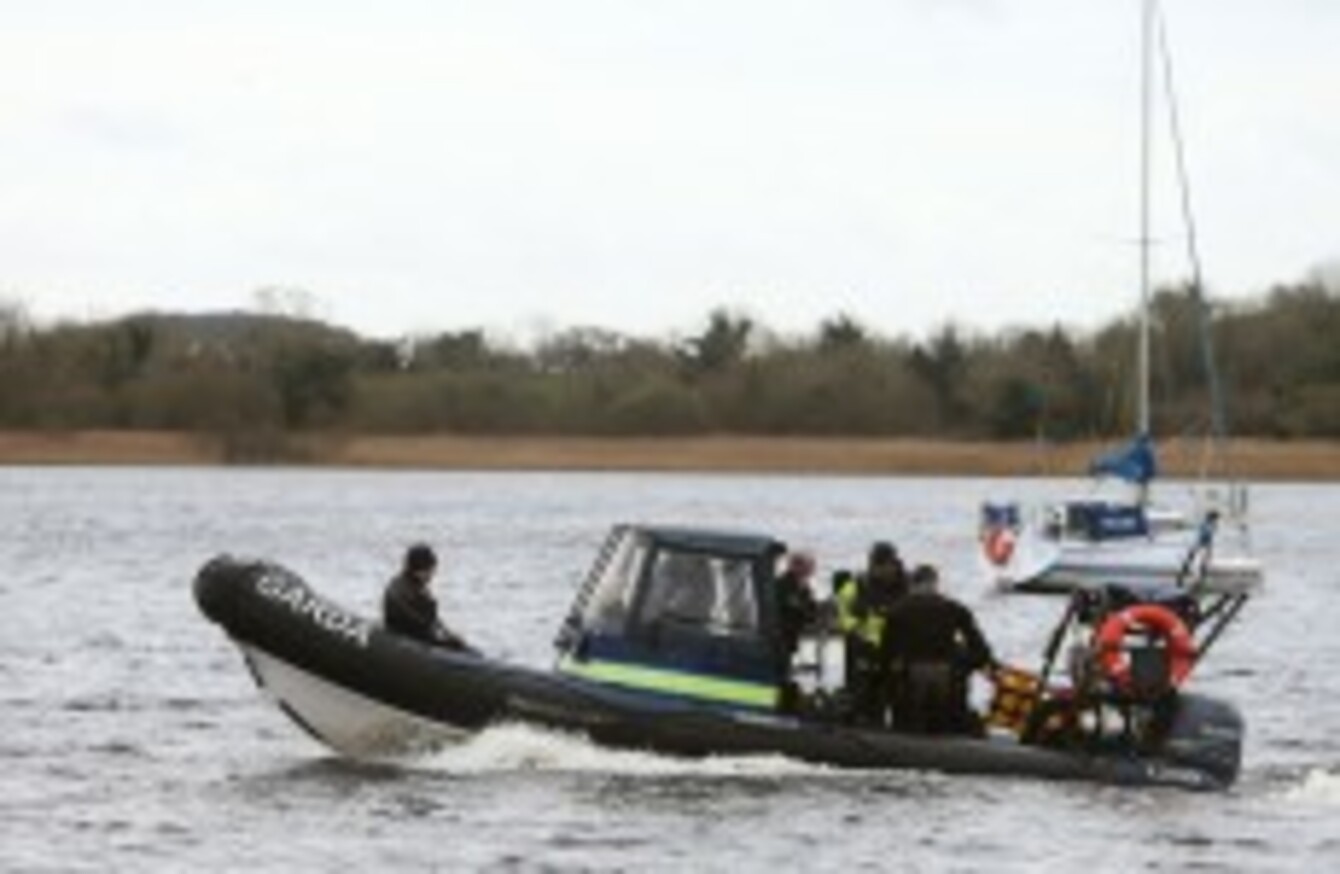 Members of the Garda sub aqua unit join the search of Lough Ree in Co Westmeath
Image: Brian Lawless/PA Wire
Members of the Garda sub aqua unit join the search of Lough Ree in Co Westmeath
Image: Brian Lawless/PA Wire
THE SEARCH FOR a missing fisherman on Lough Ree in Co Roscommon has entered its fourth day.
The man went missing on Thursday after the boat he and two friends were in capsized.
The two other men were rescued, but one sadly died afterwards.
The accident happened when the men were travelling to Carnagh from Hodson Bay in Athlone on Thursday evening.
The alarm was raised by a member of the public who saw the conditions the boat was facing. The crew found one of the three men in the water at around 4pm, while the second was found at 5.15pm.
This morning the Coast Guard said that searches on Lough Ree were continuing, with Garda and local divers out in the water.
The Lough Ree lifeboat is also involved, and local fishermen are also said to be helping search for the missing Co Armagh man.
While the weather yesterday evening was bad, this morning's forecast is improved, said the Coast Guard.