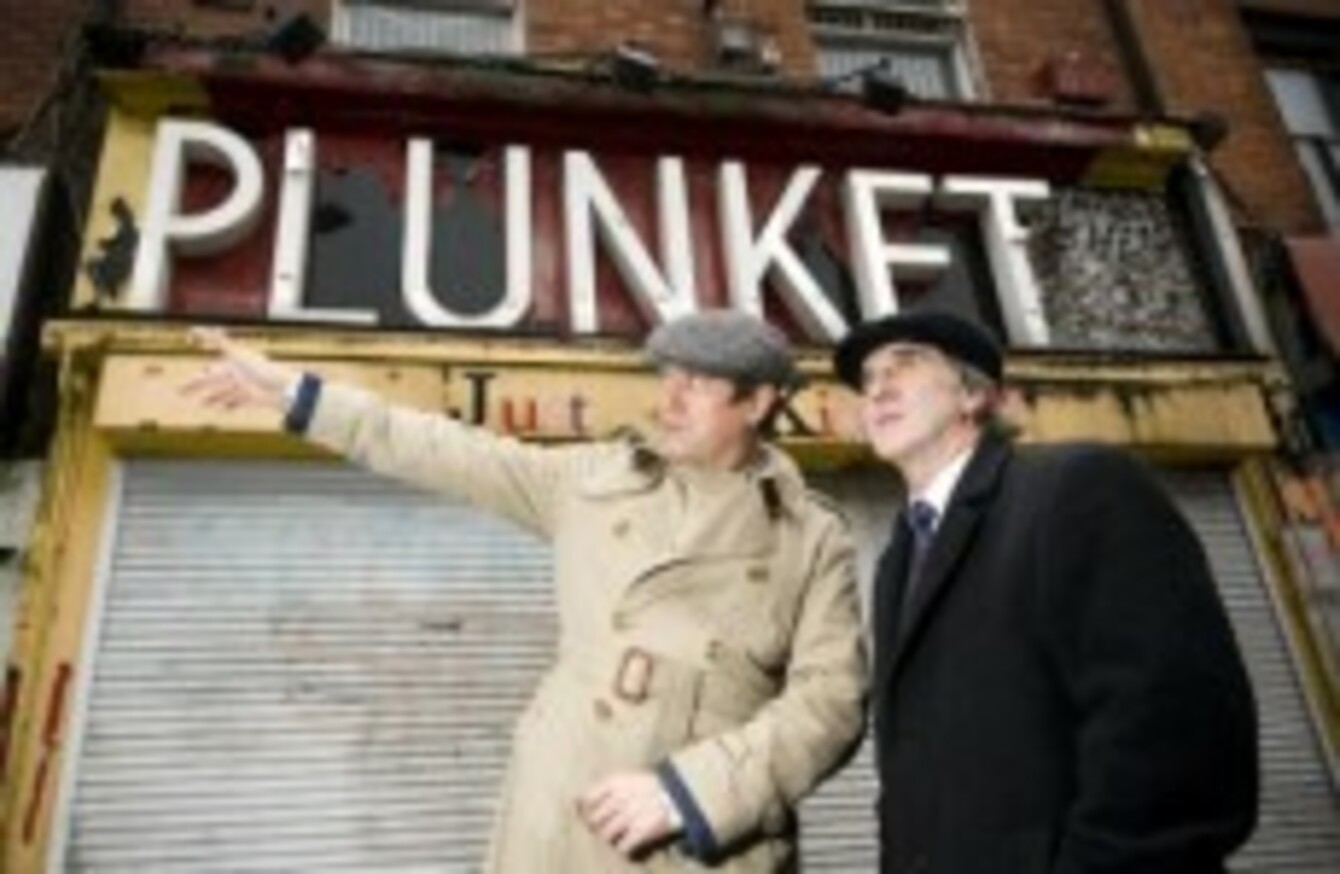 Image: Laura Hutton via Photocall Ireland
Image: Laura Hutton via Photocall Ireland
MEMBERS OF DUBLIN City Council have voted against the contentious Moore Street 'land swap deal'.
It would have seen a transfer of 14-17 Moore Street into council ownership in exchange for 24 -25 Moore Street.
The deal was proposed so that the restoration of the 1916 Rising site could have been carried out in time for the centenary celebrations.
Chartered Land owns 14-17 Moore Street – which has a National Monument status.
It wanted 24-25 Moore Street – which is council-owned buildings currently used as a waste depot- for a shopping centre.
It was agreed tonight at the Council meeting that one speaker from each party would speak for 60 seconds so that the vote would be completed – as it had been delayed on a number of previous occasions.
The Lord Mayor was asked to give the topic more time just before the vote, however, he replied:
This has been flogged to death, this has taken longer than the good Friday agreement.
The vote came in at 22 in favour – 38 against and one abstention.
Fine Gael, Labour and some Independents were in favour of the land swap deal.
Labour Councillor Brendan Carr said he didn't think councillors understood the implications if this didn't go through.
While Fine Gael Cllr Kieran Binchy said there was 'pie in the sky thinking' and that as the building was in private ownership and we couldn't buy it – this was a good deal.
The  deal was opposed by Fianna Fáil, Sinn Féin, the Greens and People Before Profit.
Fianna Fáil Cllr Seán Haughey said he was opposed to the proposal and when he was warned for going over his allowed time, he said:
It wasn't agreed to have a 15 minute debate on one of the most important issues facing this city.
People Before Profit Councillor John Lyons was also against the deal and said that the whole terrace tells the story of the 1916 Rising and that it was the most historic site in Irish history.
Sinn Féin's Mícheál Mac Donncha said, "It is now vital that a full and independent battlefield site survey is carried out.
"It is also essential that Minister Heather Humphreys brings together all concerned to come up with a new plan to protect, preserve and develop this historic quarter of our city."