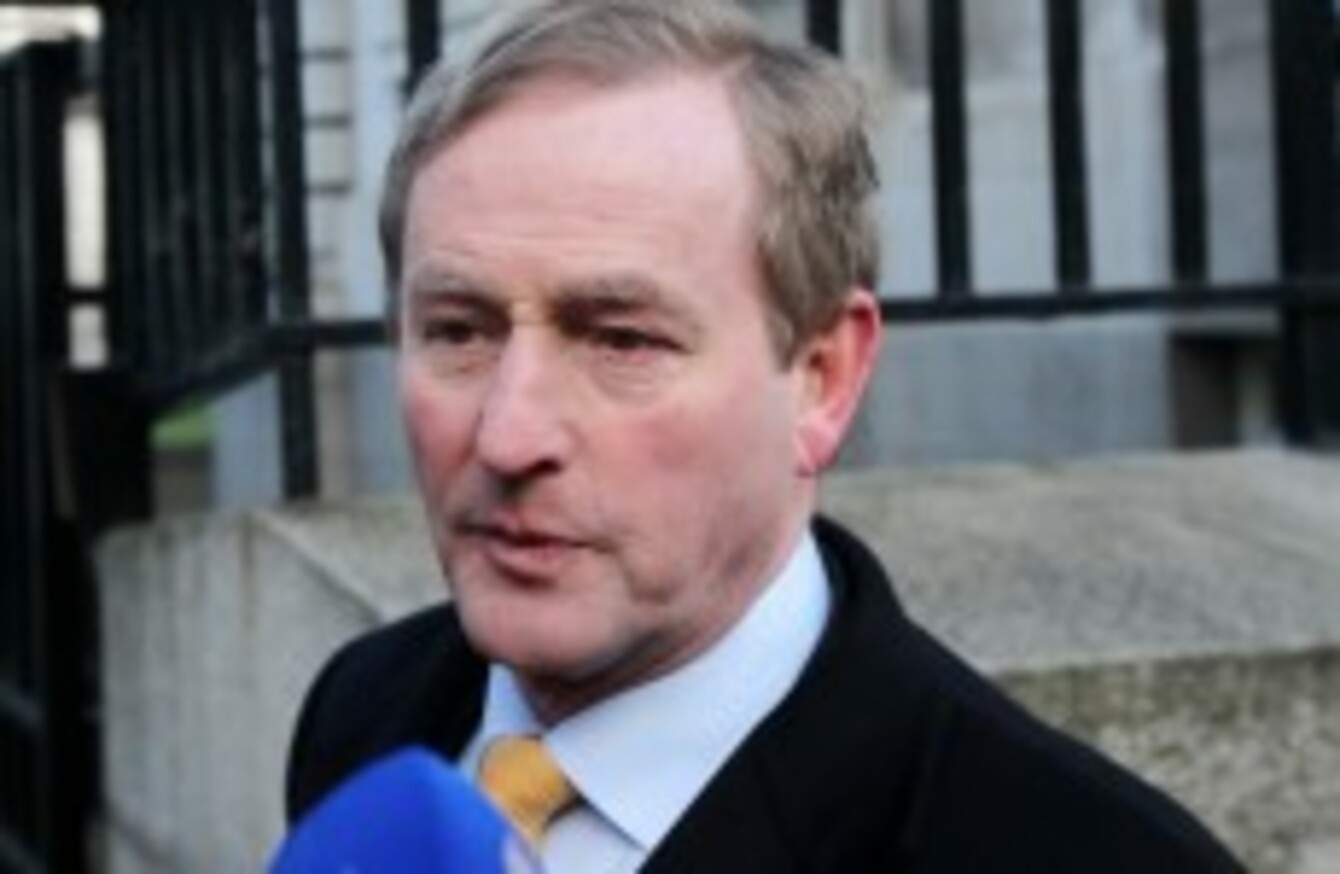 Taoiseach Enda Kenny speaking outside Government Buildings this morning
Image: Sam Boal/Photocall Ireland
Taoiseach Enda Kenny speaking outside Government Buildings this morning
Image: Sam Boal/Photocall Ireland
THE MINISTER FOR Finance is briefing the Cabinet today on his plan to deal with the mortgage arrears crisis.
Taoiseach Enda Kenny said this morning that the government will give full details in the coming days on how targets will be set for banks to show that they are dealing with customers who are having trouble making repayments.
Pressure has been increasing on the government to keep up with some kind of plan to help the thousands of people who have fallen behind on their mortgages. The most recent figures from the Central Bank show that almost 1 in 8 homeowners have not made a mortgage repayment for at least three months.
The government has repeatedly called for banks to "engage" with customers who are in arrears.
"The Minister for Finance will update the government today on his proposals on this matter and you can expect a statement from the government tomorrow, [or] certainly this week," the Taoiseach said today.
Michael Noonan said last week he was disappointed that Ireland's bailed-out banks had not dealt with the personal debt problems of many customers more promptly.