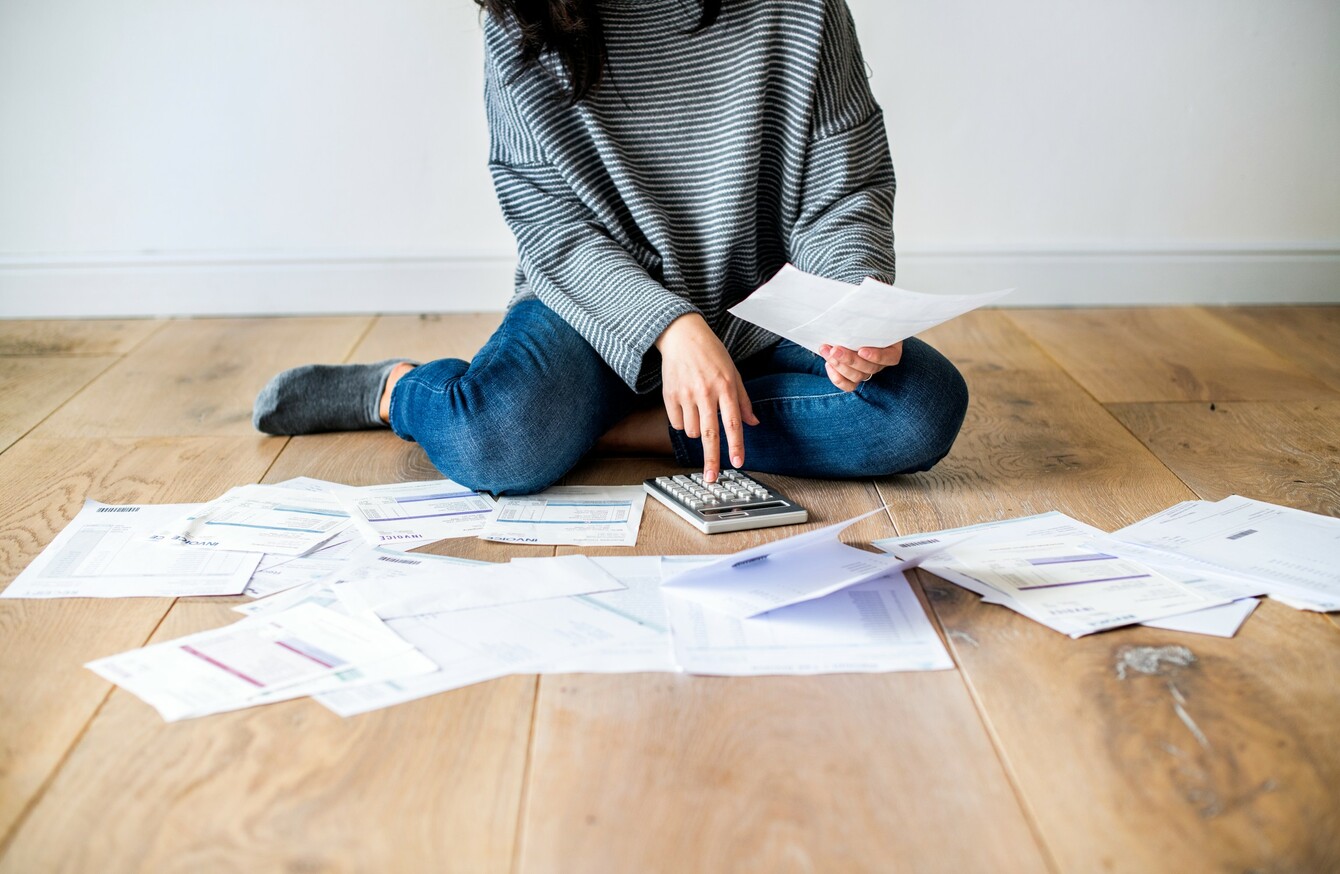 Image: Shutterstock/Rawpixel.com
Image: Shutterstock/Rawpixel.com
THE MORTGAGE APPLICATION process can be lengthy, and the checklist can sometimes feel like a paperwork mountain. Requirements for proof of ID, address, PPS numbers, P60s, bank statements and digital bank statements make up just a portion of what you'll need to hand over to the bank.
Depending on your circumstances, you might be asked for even more: self-employed applicants will need to show certified accounts, and those receiving monetary gifts from family members will need to have letters to that effect to present to the lending institution. Not to mention the fact that you'll need to keep copies of each of these documents for your own records once you submit your application.
So how can you keep all that paperwork straight while you're working toward your dream of owning your first home? We checked in with Sarah Griffin, organisation expert and founder of Harmonised Home, for her advice on how to stay on top of the mortgage application paperwork process.
1. Create a filing system
First things first, you need somewhere to put all your paperwork as you're collecting it. Griffin suggests an accordion or lever arch file with dividers: "You can categorise your paperwork into financial statements, ID and address verification, payslips, revenue statements, and other self employment documents." Having a single place to keep your documents will help you keep from losing important paperwork that could slow down the process.
2. Make a digital backup
Because most paperwork can be stored and delivered online, Griffin recommends creating a digital backup for mortgage paperwork. "Cloud storage, such as Google Drive or Dropbox, is fantastic for creating folders for each of those categories," she says. "You don't need a scanner these days as you can use an app like Adobe Scan to take images of anything that arrives in the post." Finally, she suggests naming each file so you can easily find it later in the process.
3. Order paperwork early
An early skim of the list of documentation you need to submit from the loan officer or broker should give you a sense of what paperwork you have and what you'll need to source from the department of Revenue or other agencies. "Paperwork can take days or even weeks to arrive once you've ordered it," says Griffin – so the earlier you get a handle on what's required, the better shape you'll be in when it comes to compiling your whole application.
4. Make sure paperwork is legible and meets requirements
If your bank or broker ends up requiring more documentation to meet their requirements, it can further lengthen the application process. "Everyone is working differently at the moment, and your loan officer or broker is likely to be facing their own hurdles while working from home," says Griffin. "Help yourself by helping them and ensure that all applications are easy to read, you've followed their instructions, and you're ready for any follow-up documents or questions."
Keeping a checklist of the documents needed for your mortgage application on the front of your accordion file is a good way to tick items off once you've sourced them and stashed them inside. You'll be able to see what items are outstanding at a glance, and the progress you've made toward applying for the mortgage for your first home.
At Glenveagh Homes, our vision is that everyone should have the opportunity to access great-value, high-quality homes in flourishing communities across Ireland. We understand that buying a home is possibly the biggest decision you will ever make in your life – but we want to make it your easiest. Click here to find out more about Glenveagh developments.