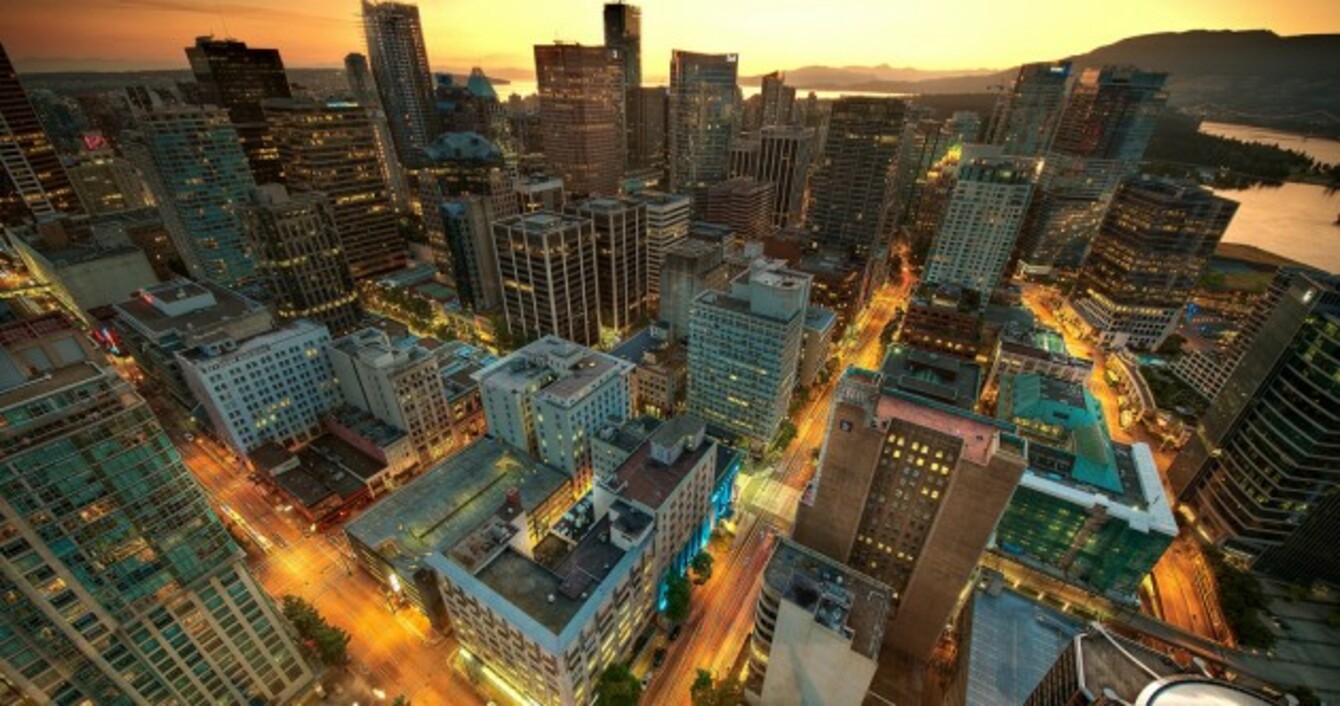 THE COST OF renting a property in some of the biggest cities in the world has been laid bare in the 2017 Rental Affordability Index.
The report from Nested, a UK startup that helps people sell their house, looks at the cost of renting — per square foot — in 72 cities worldwide, as well as what salary is required to foot the rental bill.
Nested works out these costs for both a single individual and a family of four.
Dublin ranks 23rd on this list, with rent in the capital coming in at €1.82 per square foot.
The average monthly rent for a single person is €764.21, with an annual income of €31,622.64 required.
For a family, it's €1,450.04 per month, with an income of €60,001.83 required.
From Sydney to Singapore, scroll on to see the 19 most expensive cities in the world to rent a property.
All figures converted from sterling to euro on 17 February.
19. Melbourne, Australia
Rent per square foot: €1.97
Monthly rent for a single person: €826.49
Annual income needed for a single person: €34,199.83
Monthly rent for a family: €1,568.22
Annual income needed for a family: €64,891.84
18. Paris, France
Rent per square foot: €2.05
Monthly rent for a single person: €860.59
Annual income needed for a single person: €35610.69
Monthly rent for a family: €1,632.92
Annual income needed for a family: €67,568.91
17. Amsterdam, Netherlands
Rent per square foot: €2.12
Monthly rent for a single person: €888.32
Annual income needed for a single person: €36,758.14
Monthly rent for a family: €1685.54
Annual income needed for a family: €69,746.31
16. Vancouver, Canada
Rent per square foot: €2.12
Monthly rent for a single person: €909.24
Annual income needed for a single person: €37,623.59
Monthly rent for a family: €1,725.22
Annual income needed for a family: €71,388.25
15. Tokyo, Japan
Rent per square foot: €2.19
Monthly rent for a single person: €918.33
Annual income needed for a single person: €37,999.74
Monthly rent for a family: €1742.47
Annual income needed for a family: €72,102.07
14. Copenhagen, Denmark
Rent per square foot: €2.21
Monthly rent for a single person: €927.42
Annual income needed for a single person: €38,376.02
Monthly rent for a family: €1,759.72
Annual income needed for a family: €72,816.03
13. Chicago, USA
Rent per square foot: €2.33
Monthly rent for a single person: €978.34
Annual income needed for a single person: €40,482.93
Monthly rent for a family: €1,856.33
Annual income needed for a family: €76,813.73
12. Miami, USA
Rent per square foot: €2.66
Monthly rent for a single person: €1,115.18
Annual income needed for a single person: €46,145.23
Monthly rent for a family: €2,115.98
Annual income needed for a family: €87,557.67
11. London, UK
Rent per square foot: €2.68
Monthly rent for a single person: €1,123.36
Annual income needed for a single person: €46,483.88
Monthly rent for a family: €2,131.50
Annual income needed for a family: €88,200.15
10. Los Angeles, USA
Rent per square foot: €2.68
Monthly rent for a single person: €1,125.18
Annual income needed for a single person: €46,559.14
Monthly rent for a family: €2,134.95
Annual income needed for a family: €88,342.97
9. Zurich, Switzerland
Rent per square foot: €2.73
Monthly rent for a single person: €1,145.18
Annual income needed for a single person: €47,386.82
Monthly rent for a family: €2,172.91
Annual income needed for a family: €89,913.43
8. Sydney, Australia
Rent per square foot: €2.74
Monthly rent for a single person: €1,150.18
Annual income needed for a single person: €47,593.71
Monthly rent for a family: €2,182.40
Annual income needed for a family: €90,306.08
7. Geneva, Switzerland
Rent per square foot: €2.89
Monthly rent for a single person: €1,212.01
Annual income needed for a single person: €50,152.16
Monthly rent for a family: €2,299.71
Annual income needed for a family: €95,160.56
6. Washington D.C., USA
Rent per square foot: €3.11
Monthly rent for a single person: €1306.12
Annual income needed for a single person: €54,046.20
Monthly rent for a family: €2,478.27
Annual income needed for a family: €102,549.14
5. Singapore, Singapore
Rent per square foot: €3.12
Monthly rent for a single person: €1,311.12
Annual income needed for a single person: €54,253.09
Monthly rent for a family: €2,487.76
Annual income needed for a family: €102,941.79
4. Dubai, UAE
Rent per square foot: €3.30
Monthly rent for a single person: €1,386.13
Annual income needed for a single person: €57,357.07
Monthly rent for a family: €2,630.09
Annual income needed for a family: €108,831.40
3. Hong Kong, Hong Kong
Rent per square foot: €3.59
Monthly rent for a single person: €1,506.60
Annual income needed for a single person: €62,342.20
Monthly rent for a family: €2,858.68
Annual income needed for a family: €118,290.24
2. New York City, USA
Rent per square foot: €4.44
Monthly rent for a single person: €1,865.30
Annual income needed for a single person: €77,184.70
Monthly rent for a family: €3,539.28
Annual income needed for a family: €146,452.89
1. San Francisco, USA
Rent per square foot: €4.64
Monthly rent for a single person: €1,946.22
Annual income needed for a single person: €80,533.20
Monthly rent for a family: €3,692.82
Annual income needed for a family: €152,806.49