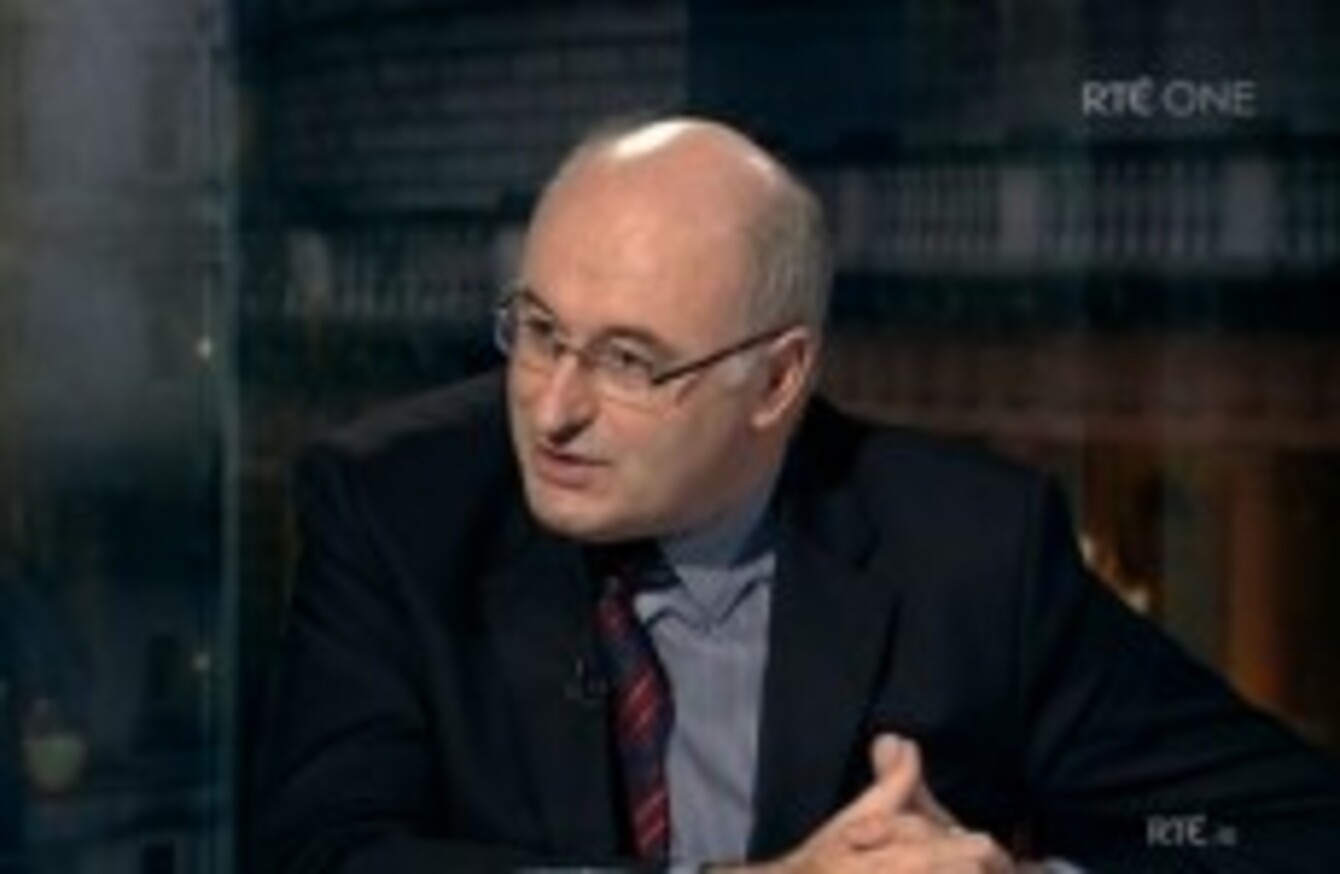 Phil Hogan speaking on The Week in Politics last night
Image: RTÉ
Phil Hogan speaking on The Week in Politics last night
Image: RTÉ
THE MINISTER FOR the Environment has confirmed that motor tax rates will be increased in next week's Budget.
Phil Hogan acknowledged that rates will rise, and said there will also be changes to the bands of tax for different vehicles.
Speaking on RTÉ's The Week in Politics, he said: "There are going to be adjustments in the bands and there are going to be adjustments in the rates. The Minister for Finance has to use some of those resources for adjustments in the budget."
The AA's Conor Faughnan told TheJournal.ie yesterday that such increases would "cost motorists a tremendous amount of money", adding that they would "take money out of people's pockets and away from other sectors of the economy as they will not be able to spend".
However, Minister Hogan reiterated the Government's commitment not to raise income tax, and said the focus on indirect taxes would give people some choices in their spending. "That's the decision the Government has made to keep the incentive to work there," he said.
He insisted that the Government was "mindful of the sacrifices people are making", and said it was "trying to limit the effect of the measures on the most vulnerable".