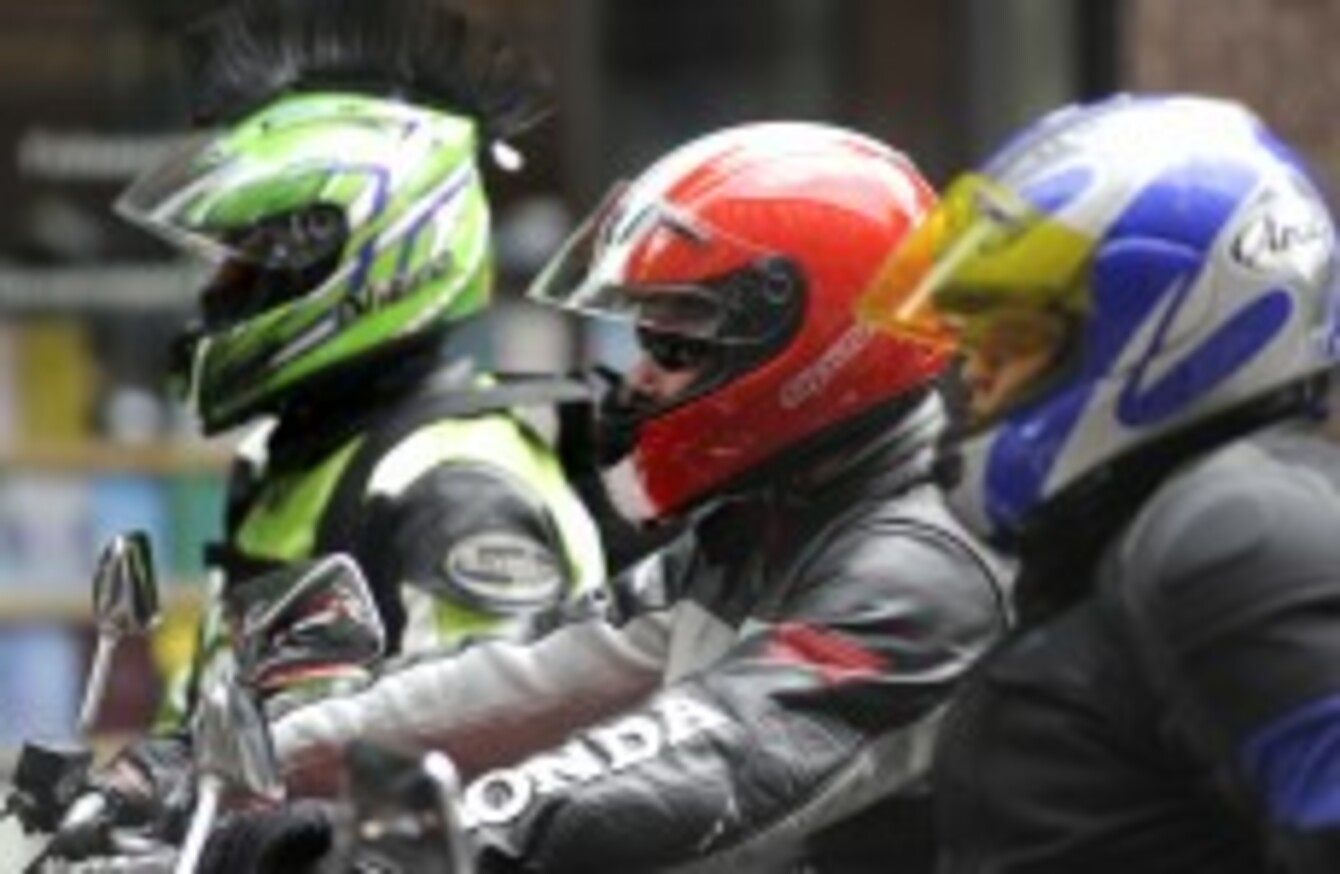 Image: Sasko Lazarov/Photocall Ireland
Image: Sasko Lazarov/Photocall Ireland
MOTORCYCLISTS MAKE UP less than 2% of the total vehicle fleet, yet they accounted for 12% of road deaths in 2014.
Five motorcyclists have died since January this year, that's two more than during the same period last year.
The Road Safety Authority (RSA) and An Garda Síochána are urging drivers to watch out for motorcyclists – particularly over the May Bank Holiday Weekend.
In previous years there have been peaks in motorcyclist deaths during April/May, June and July.
Most common causes
Drivers are being urged to constantly be on the lookout for motorcyclists, in their blind spots, at junctions and especially when turning right.
Motorcyclists are also asked to be extremely careful when overtaking, when negotiating bends and to be particularly mindful of their speed.
Collision analysis of fatal motorcycle crashes in 2014 shows that:
Motorcyclist fatalities are highest among men aged 20-40.
Fatal collisions were most likely to occur at junctions, with either the motorcyclist or the other vehicle exiting on or off a main road; this type of manoeuvre led to 8 fatalities in 2014.
Overtaking manoeuvres and losing control of the motorcycle also emerged as noteworthy contributory factors.
Motorcyclist fatalities are most likely to occur in the afternoon and early evening from 4pm to 8pm.
Eight out of 10 motorcyclist fatalities occurred either on roads with an 80km/h speed limit or a 100km/h speed limit.
Minister for Transport, Tourism and Sport Paschal Donohoe appealed to all road users to take extra care when using the roads this bank holiday weekend:
The May bank holiday weekend was a very bad weekend for road safety last year. We lost five lives and six people sustained serious injuries over that four day period.
Assistant Commissioner John Twomey, Garda National Traffic Bureau said, "This weekend we will be targeting drivers who break our road safety laws by speeding, drink or drug driving and not wearing a seatbelt.
"We will be paying particular attention to the ever growing threat that mobile phone use while driving poses to our safety on the road."
Read: Irish roads are incredibly dangerous places for cyclists>
Read: Rise in cycling came with an increased number of deaths – are we ready for so many bikes?>