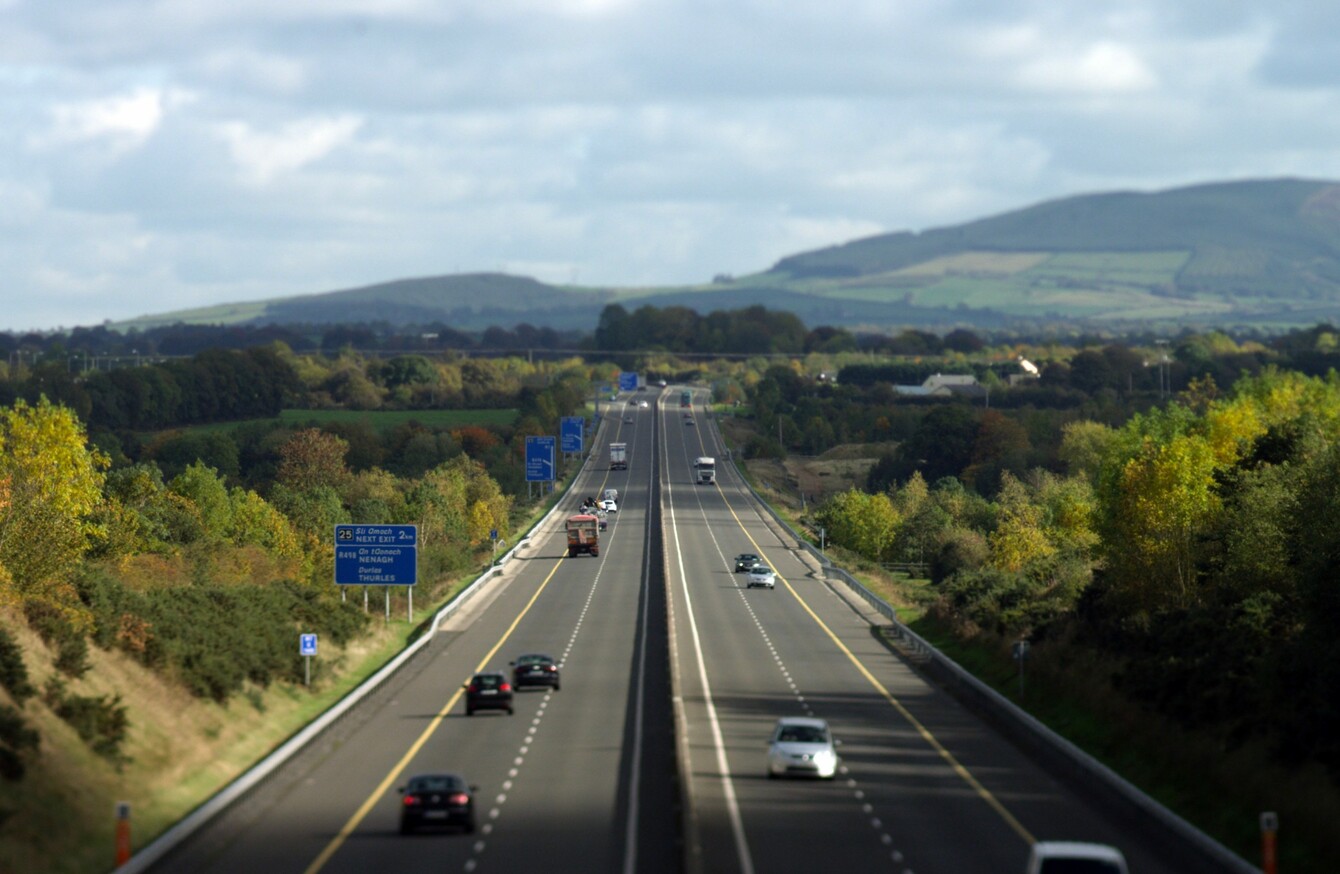 The M7 is Ireland's oldest motorway with the first stretch laid in 1983.
Image: RTÉ
The M7 is Ireland's oldest motorway with the first stretch laid in 1983.
Image: RTÉ
A DOCUMENTARY SET to be screened tonight will shine a light on the impact Ireland's oldest motorway has had on the towns it bypassed.
The M7 from Dublin to Limerick is also the longest motorway in Ireland and its first stretch was opened way back in 1983.
Filmed over the course of a year in towns like Mountrath, Portlaoise and Borris-in-Ossory, RTÉ's Bypassed speaks to locals about how they prepared for and dealt with their towns no longer being a main transport artery.
Many are conflicted about the effect their motorways have had on their communities, saying that while they acknowledge that they were needed, businesses did suffer. Empty shop fronts along some of the towns along the routes are testament to how tough things have become in some rural areas.
One of the businesses that was directly affected by the opening of the M7 motorway was Kavanagh's Bar on Main Street in Portlaoise.
PJ Kavanagh is the fifth generation of his family to have run the pub. He tells the programme that their business goes back for decades, helping it survive the bypass, but that new businesses might not have been so lucky.
"When I was growing up, Main Street actually would have been part of the old Cork to Dublin road and the old Dublin to Limerick road. Then the motorway would have opened in the 90s, the bypass of Portlaoise anyway," he explains.
There was definitely a need for it to happen because there were a lot of passing traffic and lorries and heavy goods vehicles moving through. To have those moved out initially was a benefit in itself.
The downsides were real, however, he insists:
There were a lot of businesses that would have suffered with the opening of the bypass. Road houses, pubs and restaurants that would have served a lot of food and of course petrol stations and hotels. For business owners that were directly affected by it, it must be a horrible experience to see your business decimated.
The final stretch of the M7 was completed in 2010 with the total cost of the roadway estimated at €2 billion. Other towns bypassed by the roadway include Roscrea and Nenagh with the programme taking a journey along the old roads that once made up the cross country journey.
The programme-makers also stopped in Monasterevin and spoke to chip shop owner Luigi Iafrate who's been in Ireland since 1968. He says that he's been served well by the town and that things would be very different these days.
Starting from scratch would be "very, very, very, very hard", he says.
Other midlanders included in the show are a castle-owner aggrieved at a lack of passing trade and transcontinental truck driver as he makes his way home from Dublin Port to Limerick.
Bypassed will be broadcast tonight on RTÉ One at 9.35pm.