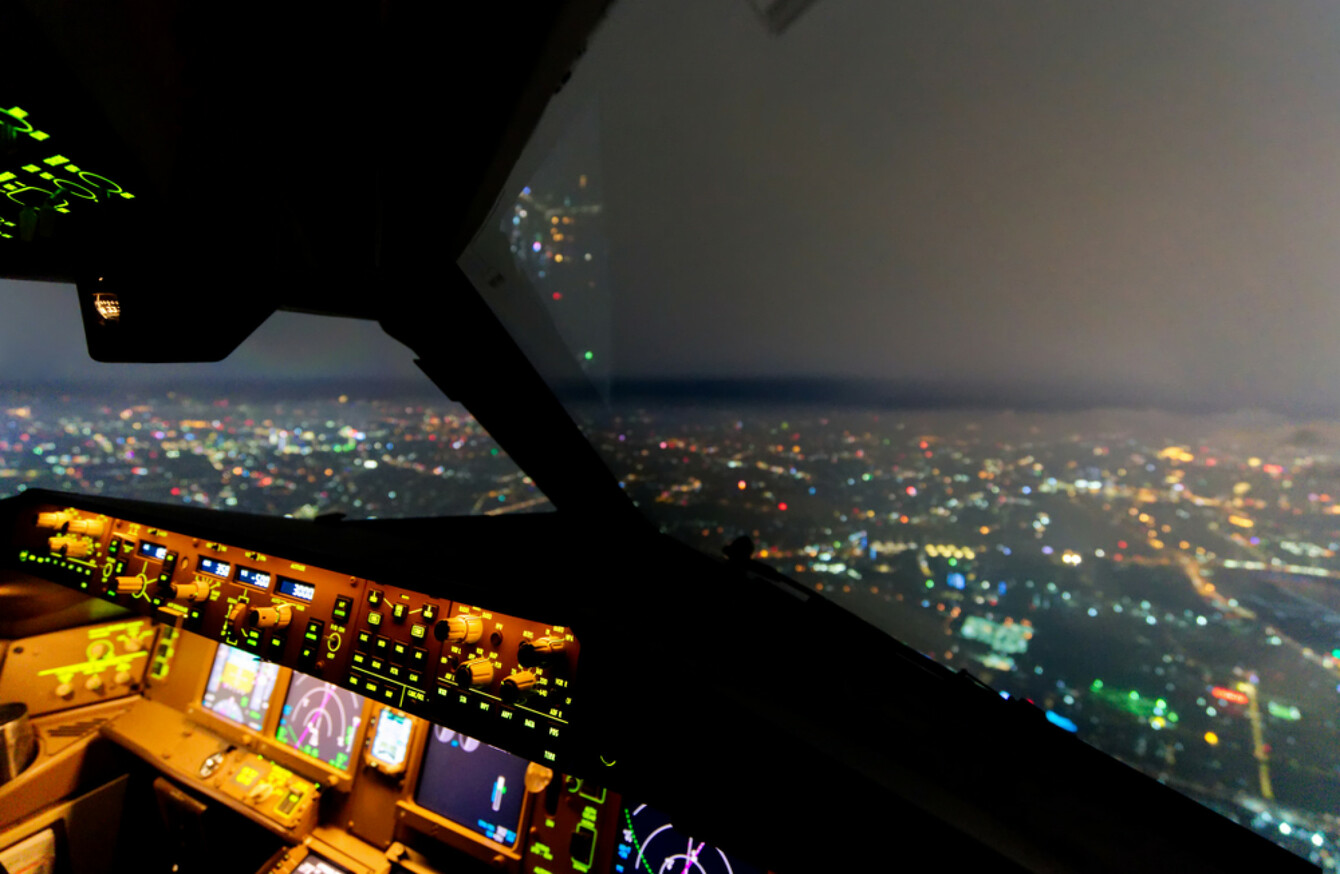 Image: Shutterstock/Kiwis
Image: Shutterstock/Kiwis
THE IRISH AVIATION Authority (IAA) is investigating the appearance of an unidentified flying object (UFO) after a number of sightings off the coast of Ireland last Friday morning. 
A British Airways flight – call sign Speedbird 94 – contacted Shannon Air Traffic Control to find out if military operations were taking place within the craft's airspace, saying that an object "moving so fast" had been sighted by the pilot. 
An audio clip records the incident. 
"Alongside you?" the Shannon Air Traffic Controller replies. 
"It came up on our left-hand-side and then rapidly veered to the north," the BA pilot reports. "It was a bright light and then it disappeared at a very high-speed."
Though the pilot thought that the object was unlikely to be on "a collision course" she queried  "what else it could be."
Two more aircraft can then be heard reporting the sighting to Shannon Air Traffic Control. 
A Virgin Airlines plane – call sign Virgin 76 – suggests that the sighting could be an object re-entering the earth's atmosphere and reported seeing "multiple objects following the same sort of trajectory…very bright where we were."
The pilot reported seeing "two bright lights at 11 o'clock [which] seemed to [go] back over to the right and then climb away at speed."
Investigation Process
Despite associations with the extraterrestrial and science fiction, a UFO is simply an object observed in the sky that is not clearly identifiable. 
A third pilot on Friday morning can be heard to remark: "Glad it wasn't just me."
"Yeah, no, very interesting that one," the Virgin 76 pilot replies. 
Air Traffic Control at Shannon Airport can be heard telling another pilot that nearby aircraft have also reported "the same thing…so we're going to have a look and see."
The pilot then replies that the "speed was astronomical. It was like Mach 2 or something."
Mach is a number representing the ratio of the speed of a body – like an aircraft – to the speed of sound.
The IAA said today that it is looking into Friday's strange sighting. 
"Following reports from a small number of aircraft on Friday 9th November of unusual air activity the IAA has filed a report," a spokesperson said. 
"This report will be investigated under the normal confidential occurrence investigation process."