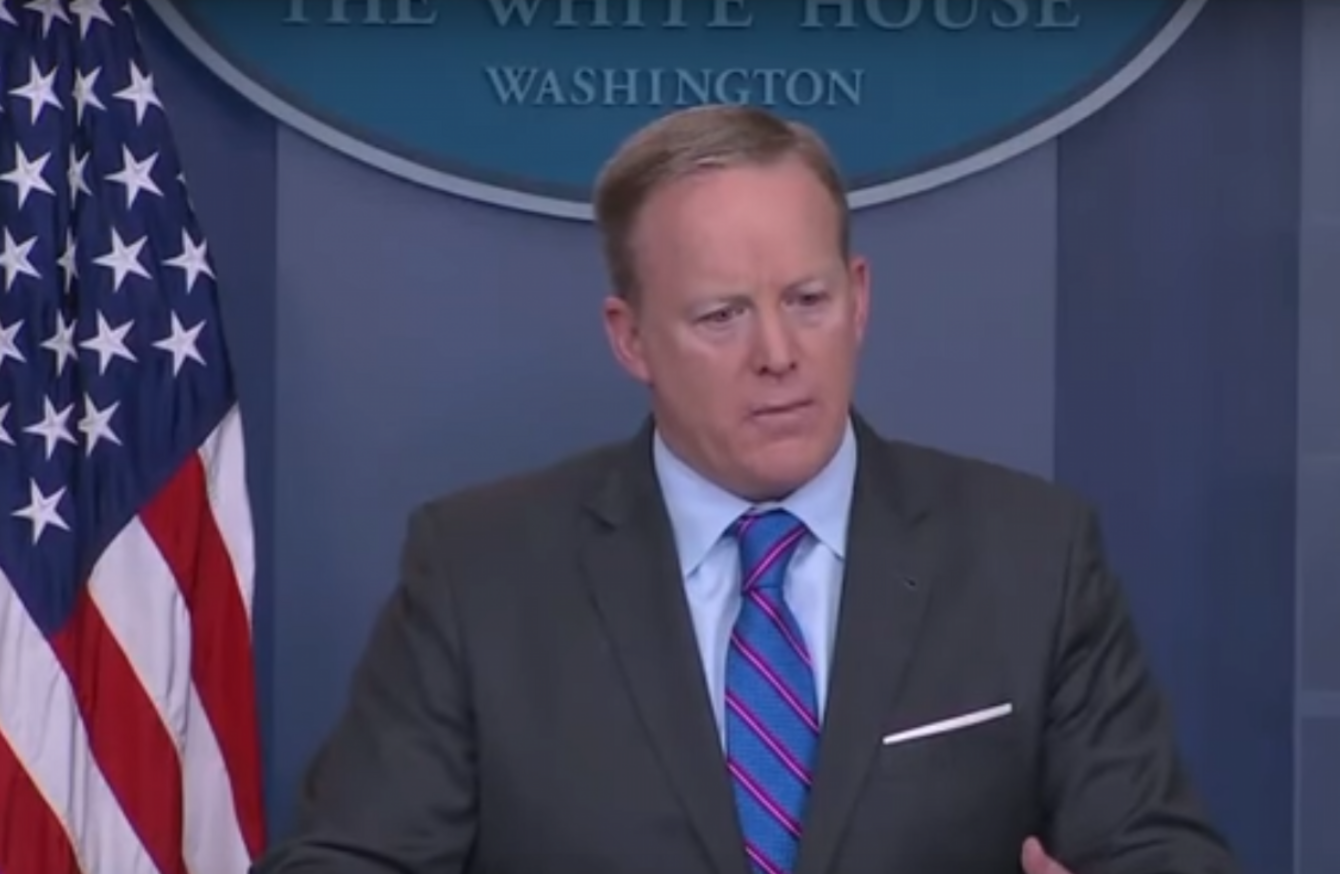 Image: YouTube
Image: YouTube
A STATEMENT ON US President Donald Trump's website calling for a ban on Muslims entering the United States has been removed after a US reporter questioned the White House on it.
During a White House briefing, a journalist contrasted White House denials that Trump's travel ban was discriminatory, when the President's campaign website calls for 'a Muslim ban'.
"The White House is no longer calling this a Muslim ban as the president did initially," said Cecilia Vega, a reporter with ABC News, before asking for clarification on the president's stance.
The statement on his website, posted in December 2015, begins with:
"Donald J Trump is calling for a total and complete shut down on Muslims entering the United States…"
Press secretary Sean Spicer said that he's "not aware what's on the campaign websites, you'd have to ask them".
We've talked about this from the first day as a travel ban and it's in this country's national security interest to make sure that the people who are coming here are coming here with the right motives and reasons.
"The intent of the travel ban was very clear, it was something that was made very clear in the filings that he filed, why we did it, the motives for doing it, and he was very clear when he spoke about it from the beginning.
So there really shouldn't be any question on why the president's doing this and why we're putting the safety of our citizens first and foremost.
The statement seemed to be removed from Trump's website soon afterwards.
One of Trump's campaign pledges was to place a travel ban on Muslims, which gave him a boost in opinion polls at the time.
As president, he tried to introduce what he called a 'travel ban', but has been accused of using this term to hide a discriminatory ban that goes against US law.
The proposed legislation is facing High Court opposition as judges, including the former Attorney General Sally Yates, say that the ban is unenforceable.