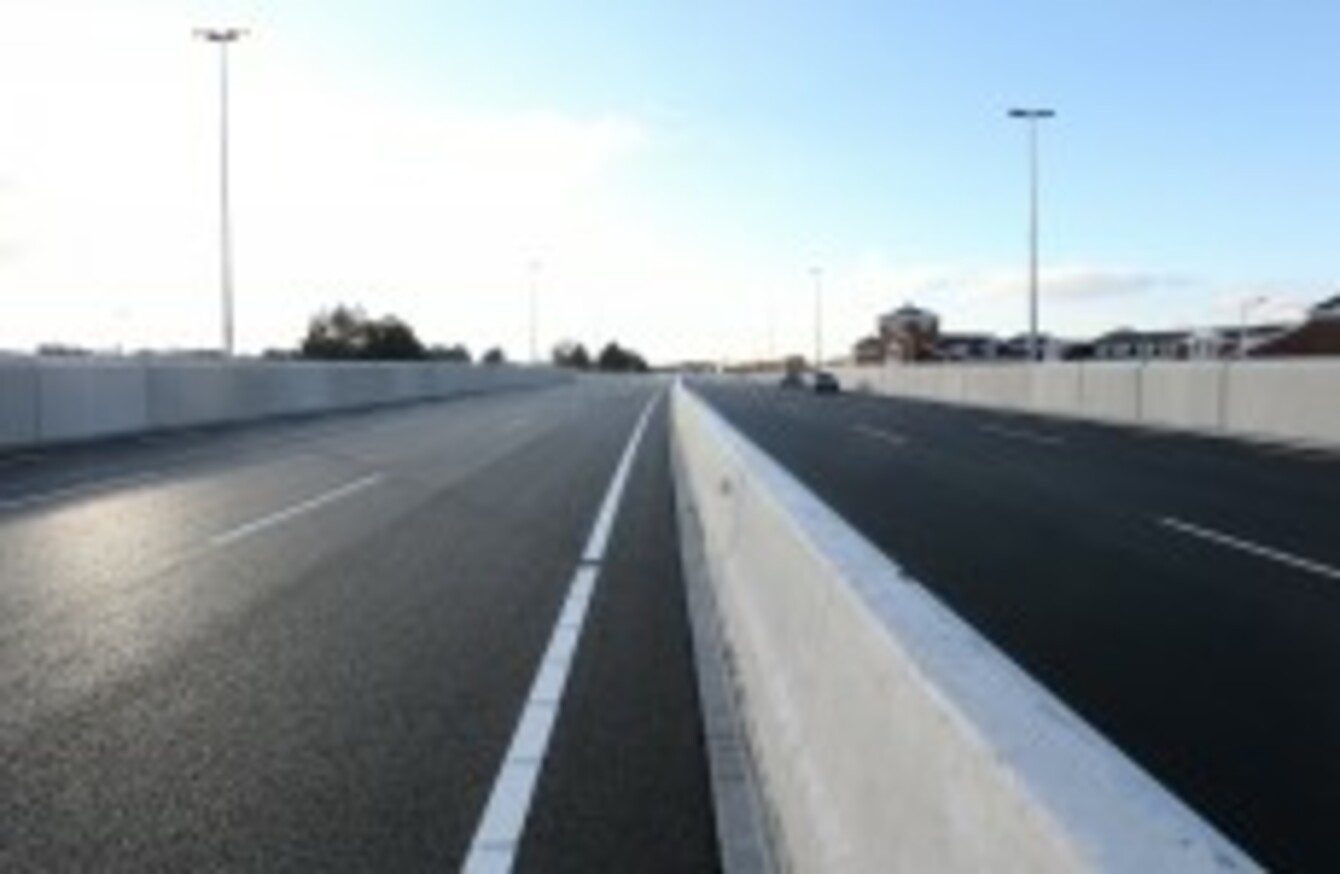 N7 Newlands Cross junction upgrade.
Image: Sasko Lazarov/Photocall Ireland
N7 Newlands Cross junction upgrade.
Image: Sasko Lazarov/Photocall Ireland
GOOD NEWS FOR commuters today, as the new N7 Newlands Cross junction upgrade was officially unveiled.
The junction is one of the busiest in the country with approximately 80,000 vehicles passing through each day.
New road
The Minister for Transport, Tourism and Sport, Paschal Donohoe opened the upgraded road which consists of a flyover at the junction between N7 Naas Road and the R113 Fonthill/Belgard Roads at Newlands Cross, stating: 
The Newlands Cross junction upgrade is open before schedule and it's an exciting development for regular commuters, for motorists, for hauliers and for anyone who remembers the frustrating delays and frequent tailbacks that used to occur here at Newlands Cross.
The new junction will provide a continuous free flowing route between the M50 and the cities of Limerick, Cork, Kilkenny and Waterford and will also remove the last traffic light between Cork and Belfast.
The Newland Cross project was the first PPP road project to be signed since 2007, and is part of the €282 million N7/N11 Arklow to Rathnew PPP Scheme.
Theo Cullinane, BAM Group Ireland Chief Executive said the N7 junction is four months ahead of schedule and within budget, adding that the new junction will improve traffic flow on this "important commuting and commercial gateway".
Motorists can now travel the length of the country without traffic lights, a development which is truly remarkable and unique across Europe.
Journey time
The Mayor of South Dublin County Council, Councillor Fintan Warfield said the upgrade will reduce the journey time to the city centre.
"In particular, I would like to thank the commuting public, the local residents and local businesses for their perseverance through the construction stage and believe that the outcome of the project will deliver beyond all expectations," he said.
Labour TD Robert Dowds has proposed, along with the Labour Councillors on South Dublin County Council, that the Newlands Cross flyover should be named in honour of Veronica Guerin.
The journalist was murdered just yards from the location of the new flyover, said Dowds, who said that it would be a very fitting tribute to Guerin.
I think everyone remembers where they were when they heard that she had been murdered on the Naas Road, and considering the new flyover is now opening, I think that most people would agree that it should be named after her.