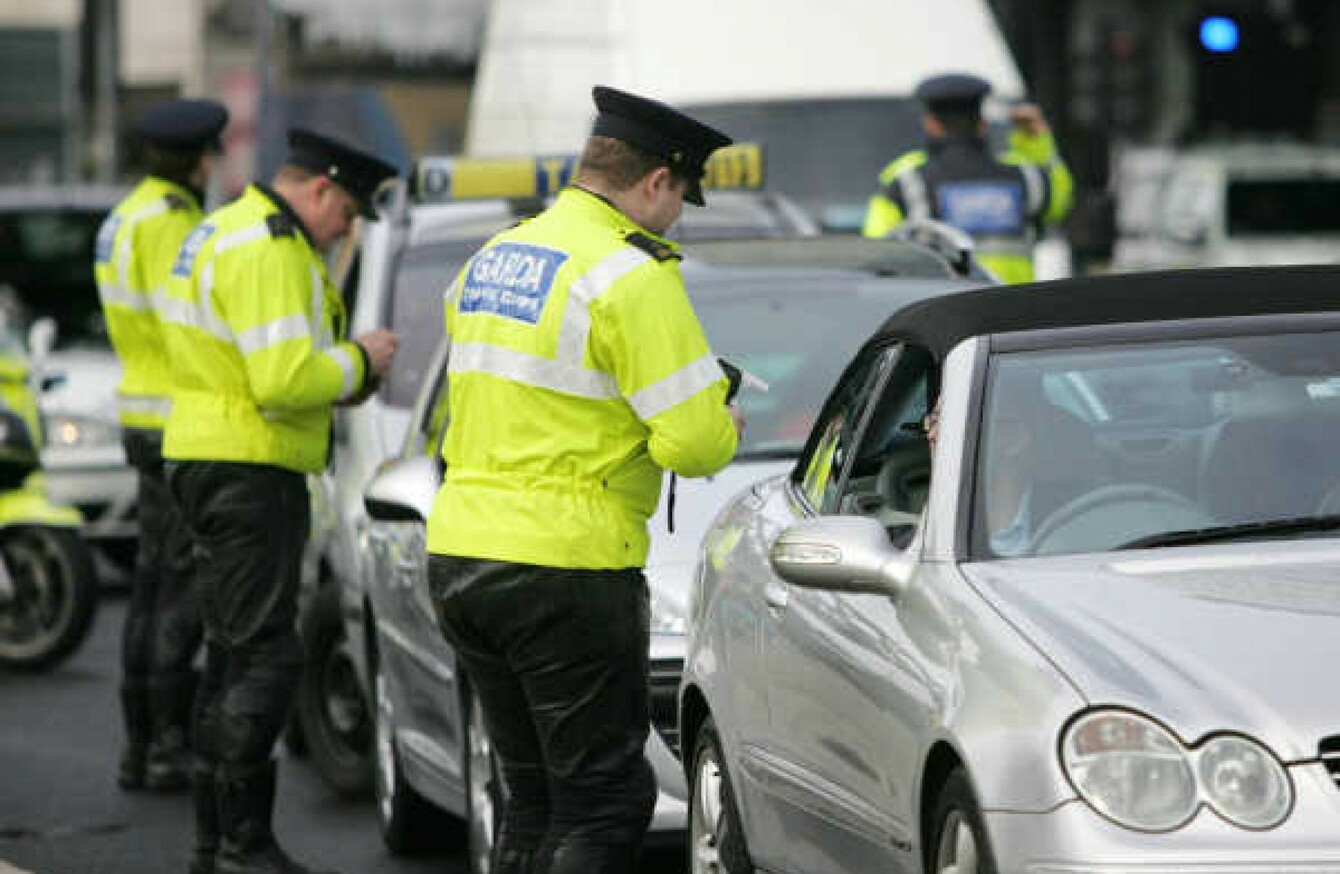 File Photo
Image: Sam Boal/RollingNews.ie
File Photo
Image: Sam Boal/RollingNews.ie
MOTORISTS ACROSS THE country are being urged to slow down on the roads tomorrow.
Gardaí will conduct a major speed enforcement operation as part of National Slow Down Day.
It will run from 7am on Friday until 7am on Saturday and will consist of high-visibility garda activities in all 1,031 speed enforcement zones.
The highest speed over the past seven days was 190 km/h on the N15 Cloghfin, Castlefinn, Donegal with a similar speed on the N52 Gorteen Mullingar Westmeath.
Speaking in advance of Slow Down Day, Chief Superintendent Aidan Reid of the Roads Policing Bureau said:
"The aim of Slow Down Day is to remind motorists the dangers of speeding, to increase compliance with speed limits and to deter them from driving at excessive speeds.
We will be activating a major speed enforcement operation in counties across Ireland tomorrow and as part of this we are urging all road users to join us in reducing speed and making our roads safe.
"There has been a significant increase in road deaths this year compared to 2015 and unfortunately, excessive speed is a major contributory factor in the majority these. This is not just a catchphrase, but a stark fact proven by the analysis of four years of fatal collision reports.
"The higher the speed, the greater the likelihood of a collision happen and the more severe outcome of that collision. Recognising this fact will not only protect you, but all those who share the road with you. It is everyone's responsibility to act safe.
As a general rule, a 1% reduction in average speed will bring about a 4% reduction in fatal collisions.
"With this in mind, we are urging every road user to please play their part in reducing speed and risk on the roads tomorrow. Of course, this is a message we would advise people to heed every day of the year, not just Slow Down Day."