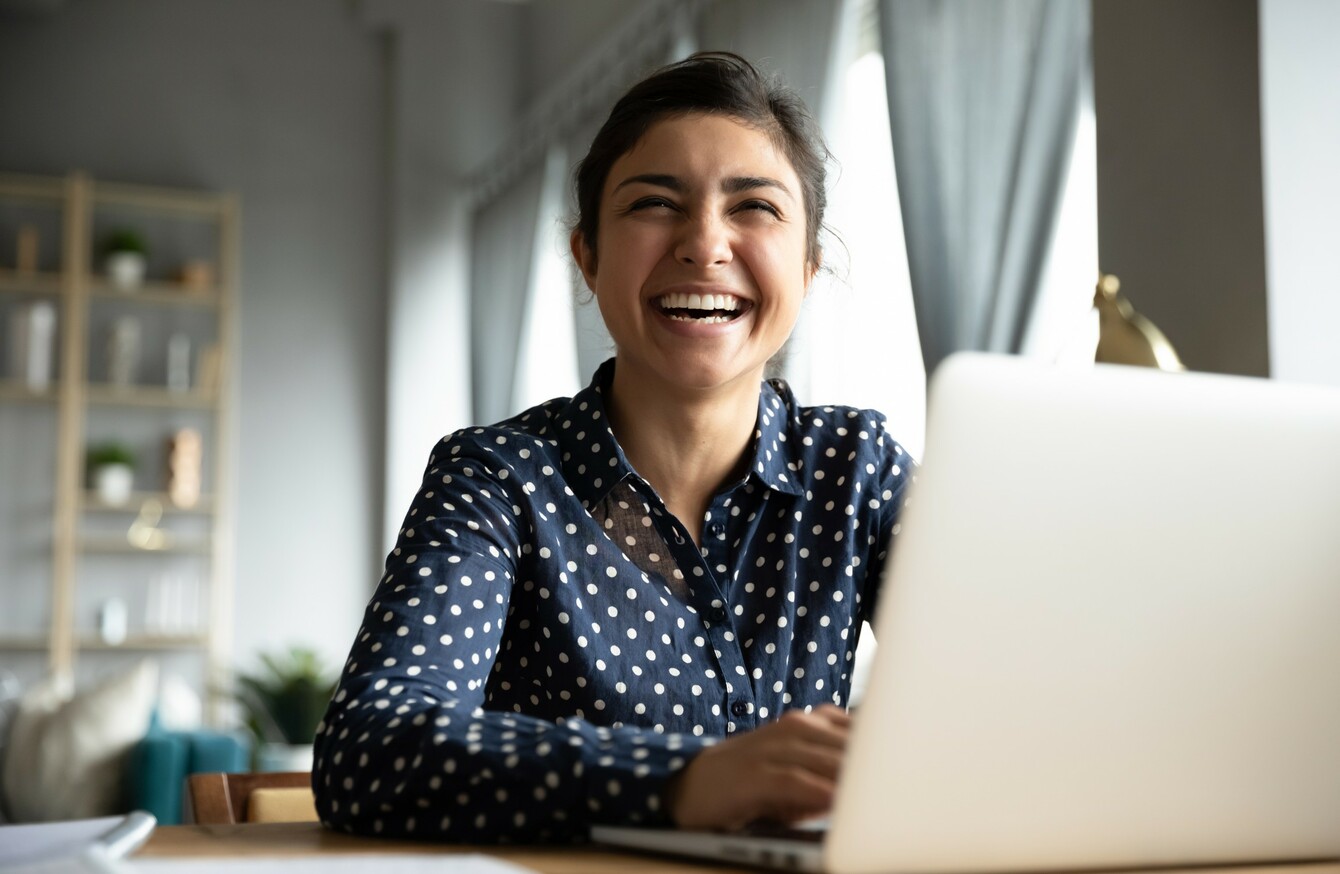 Image: Shutterstock/fizkes
Image: Shutterstock/fizkes
WHETHER YOU'RE MOVING up the corporate ladder or are getting a fledgling idea off the ground, the value in building connections with other people in business is immeasurable.
Current Covid-19 restrictions mean that many of the typical networking avenues – in-person conferences, coffee mornings or even just offering to bring someone for a cup of tea – have been cut off or changed drastically.
Even in this "new normal", you can still forge relationships and seek advice from likeminded people, but you may need to approach things a little differently. Make the first move and don't wait around for people to approach you, says Larissa Feeney, the Donegal-based founder of Accountant Online:
Since the onset of the pandemic, people in business have had to learn how to network online. We have to make the effort to reach out to individuals who we want to connect with, and we have to be more proactive in seeking out events that would benefit us.
Larissa is one of the speakers at National Women's Enterprise Day, an initiative of the Local Enterprise Offices, which takes place this year on Wednesday, October 14. In a change from previous years, all workshops, networking sessions and talks will take place online, with participants joining remotely. You can see the full programme here.
The day's events will cover themes like resilience, self-care and innovation, with plenty of opportunities to virtually connect with other women in business. There'll be a structured networking session, plus a marketplace where business owners can promote their products and services, and help answer questions.
Ahead of the event, we asked some female business leaders from the line-up to share their best tips for networking, relationship-building and getting your name out there…
1. Think beyond the initial hello
When it comes to networking, focus less on quantity and more on quality. This is especially valuable to remember if you're going to be meeting a lot of people at once (virtually or otherwise).
"Think about creating long-term relationships with contacts and find ways to deepen the relationship that's already there," says Áine Gleeson, founder of bespoke gifting service WowWee.ie, based in Clare.
She suggests making note of something interesting that was discussed during your initial conversation, or a topic that was raised at a meeting you both attended.
That can be your opening sentence for the follow-up contact.
2. Be specific about the advice you need
Knowing what kind of help or insights you're after will make your networking opportunities vastly more worthwhile. When Mailo Power of Waterford-based business Monkey Cups made the decision to start her own line of reusable coffee cups in 2018, she knew she was "entering a brand new field". When asking more experienced people for advice on manufacturing, she found it helpful to be as specific as possible.
"Show that you've done your homework and you are looking for particular advice or information," she advises. Networking and mentoring are rarely one way streets, however, so you should be clear on what you can bring to the table too. As Áine Gleeson puts it:
When you give advice, it's much more likely to be reciprocated. Anyone who is keen to make valuable connections should be willing to share tips with others to be helpful.
3. Seek support from business groups
"Being a business owner can be a lonely place sometimes," says Larissa Feeney.
I would advise seeking support via local business groups or getting active on social media platforms that are relevant to your business. Local Enterprise Offices are also a great place to start and will help connect you to local events or programmes that would benefit you or your business."
Mailo Power suggests becoming an "active member" of your industry's representative body, be it the Irish Hotel Federation or the Restaurants Association of Ireland. "They all offer invaluable support in these challenging times," she adds.
4. And embrace the power of virtual networking
Social media and video platforms are powerful tools for connecting with likeminded people – now more than ever. Áine Gleeson credits WowWee.ie's social media presence as one of the key reasons that gift orders kept coming in, and her customers stayed engaged, during recent months:
Covid-19 has certainly challenged me and my business. My company's strong online presence and brand reputation was the saving grace.
As well as "building trust" with customers, Áine uses platforms like LinkedIn, Twitter and Facebook to seek out contacts and "engage with relevant industry content." Whatever way you choose to build connections, the stronger they are, the greater the value they'll bring to your business. As Larissa Feeney puts it:
"Support is vital in all areas of our lives… Having a network to lean on when times are tough is very important."
Source: Local Enterprise Office/YouTube
Organised by the Local Enterprise Offices, National Women's Enterprise Day takes place this year on Wednesday, October 14 and is supported by the Government of Ireland, Enterprise Ireland and local authorities. All the virtual events are free, and anyone can sign up. Browse the full programme here. For more information or to pre-register, visit LocalEnterprise.ie/NWED or search #NWED on social media.