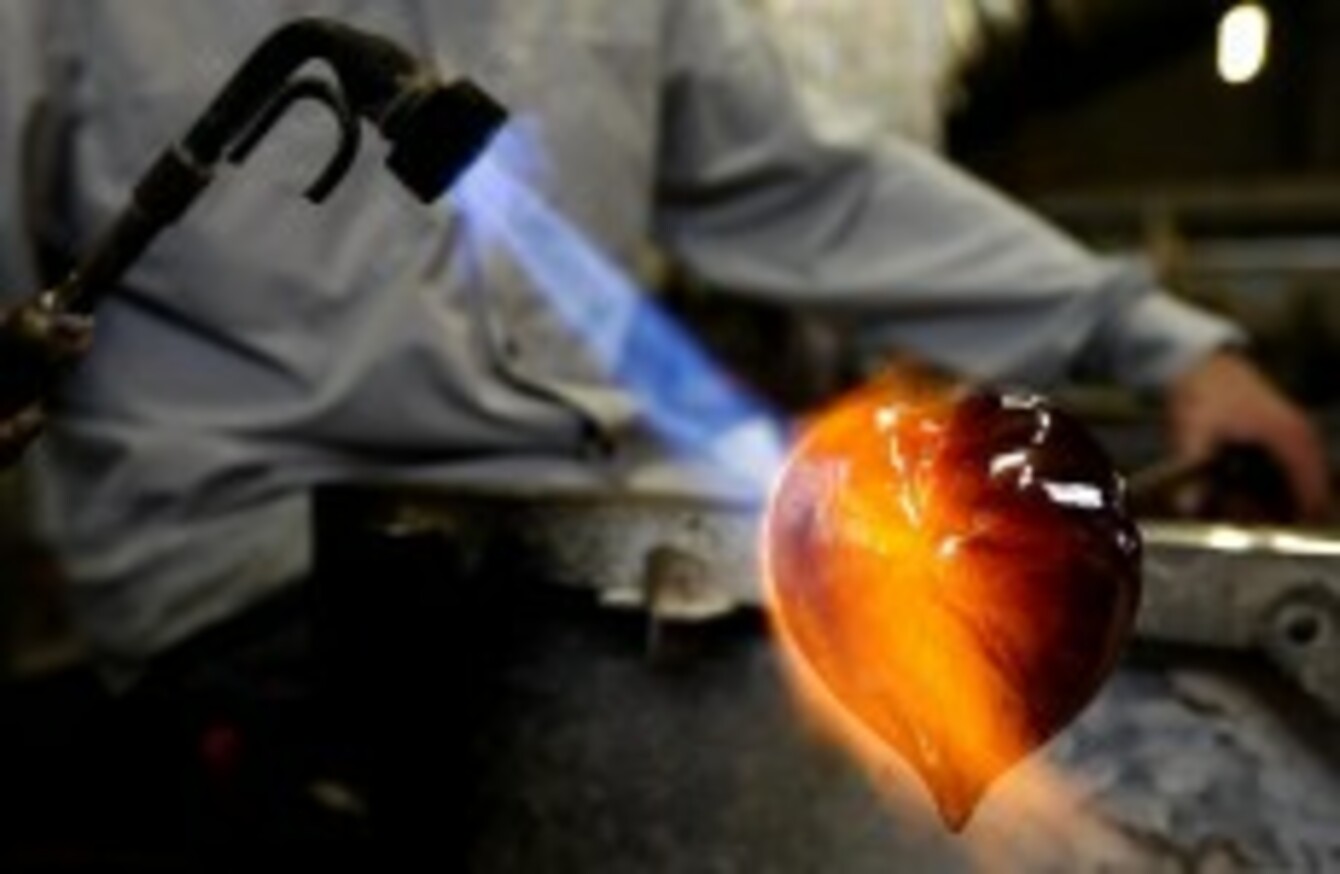 Image: PA Archive/Press Association Images
Image: PA Archive/Press Association Images
THE NATIONAL COLLEGE of Art and Design has told students studying glass that it will not replace a furnace used in glass blowing – because of a shortage of resources.
The previous furnace had broken down in early October of last year. Students in their last year of the subject had arrangements made in Leitrim and Waterford to use facilities there.
In a letter sent to students on the course, the Director of NCAD Professor Declan McGonagle says that the college remains committed to teaching the medium, but says the decision came down to resources.
"We will return to the furnace issue when we have set out a new development process for Glass at NCAD, that is viable in teaching and learning, technical, staffing and financial terms, in the context of the new configuration in Fine Art, relative to Design.
"The only source of capital resourcing for a furnace would have been from the income generated by areas of Design and there have been a range of substantial calls on that funding already. Neither has it been possible to confirm that the ongoing operation of a furnace and related activities could have been carried on, in the immediate future and with our current staffing resources, without the possibility of straying across Health and Safety limits in the longer term."
Speaking to TheJournal.ie, McGonagle said that the college hasn't received capital investment for four years.
"We would struggle to find the capital involved in finding a furnace, installing one and running it. There are areas in design that have been commercially successful and we had in mind to use that money but other calls meant that is not feasible.
"There are real financial pressures in the sector and the college.
"The board is keen that there be a future for glass, that it not suffer alone."
McGonagle added that meetings will take place to discuss the future of the subject.
Suffering
Noel Kelly of Visual Artists Ireland said that he felt sympathy for NCAD and that the loss of the furnace would be a "negative".
He said, however, that the story was a smaller case in a bigger tale.
"More specialised areas are the ones that get shelved first. If more people want to do, for example, ceramics and only a few want to do something else, then the one that wins is ceramics.
"It's a business decision, but that's a pity. Business decisions made in arts are damaging because it restricts creativity.
"Funding for the arts has been very difficult in general. There have been no calls for capital funding in four year and artists studios are suffering across the country because of that."