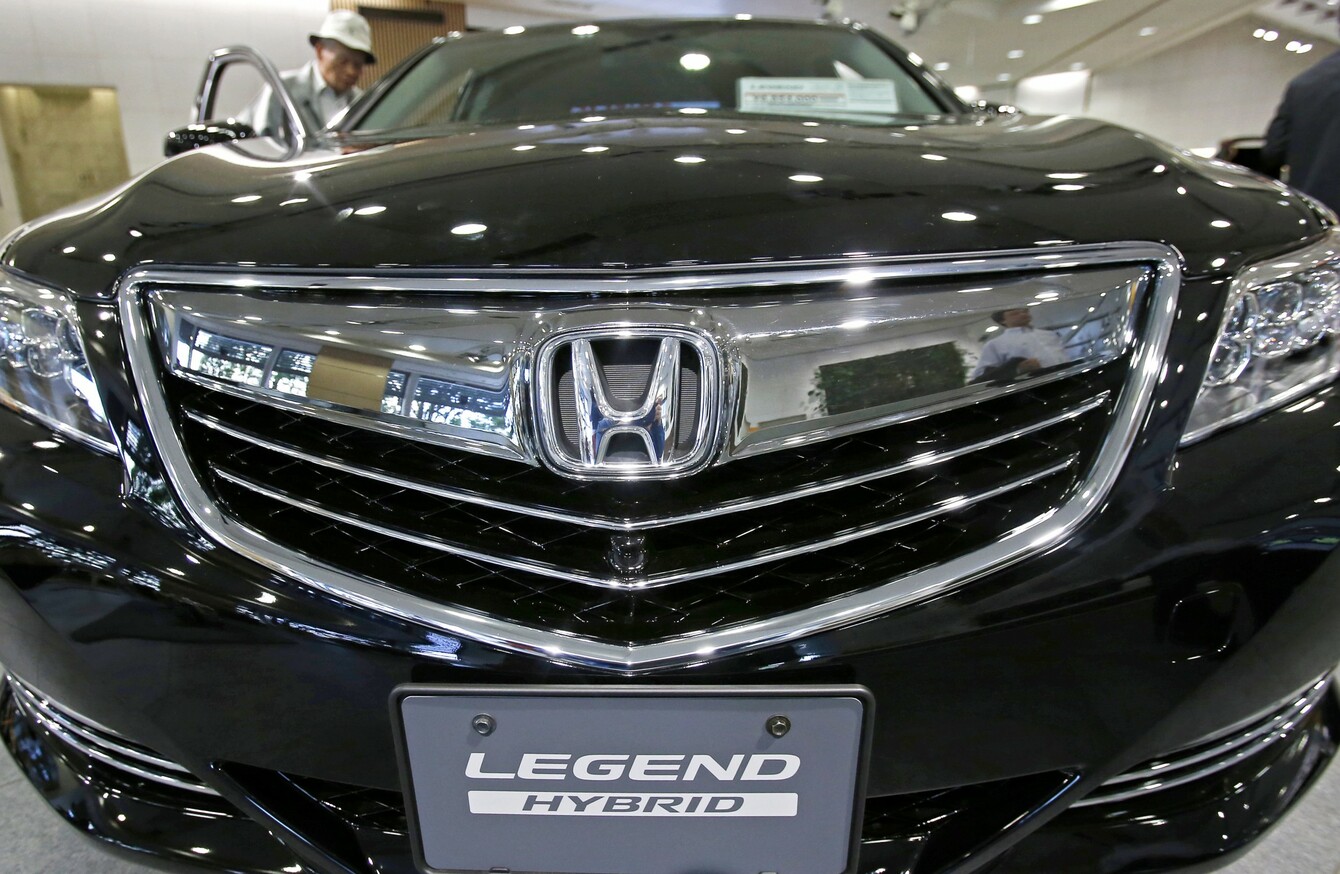 Image: Shuji Kajiyama
Image: Shuji Kajiyama
THE FIRST TWO months of 2016 have seen a 36% increase in the number of new cars registered compared to last year.
Figures from the Central Statistics Office show that 48,279 new private cars were registered in January and February of this year compared to 35,489 last year.
Figures are also up for the number of people buying imported used cars. There's a 3.5% increase in that category in 2016.
In terms of the make of cars people are buying, the Volkswagen emissions scandal appears to have had a significant impact on their cars sales in Ireland.
In the first two months of last year, Volkswagen was the most popular maker for new car sales, accounting for 15.5% of the total.
This year, Volkswagen has dropped to the fourth place after a 35% dip in new car registrations.
Toyota is now the most popular car brand and, added with Hyundai, Ford, Volkswagen and Nissan, these five makers account for over half of the private car sales in Ireland.
Some of the increase in new car sales is because of "pent-up demand" according to Brian Cooke of the Society of the Irish Motor Industry
Cooke says that "Ireland has replaced so few older cars with new ones over recent years" and that this year there is also better offers at car showrooms.
Other 2016 car stats
The top selling model: Hyundai Tucson.
Second top selling: Ford Focus.
Most popular car colour in February: Grey.