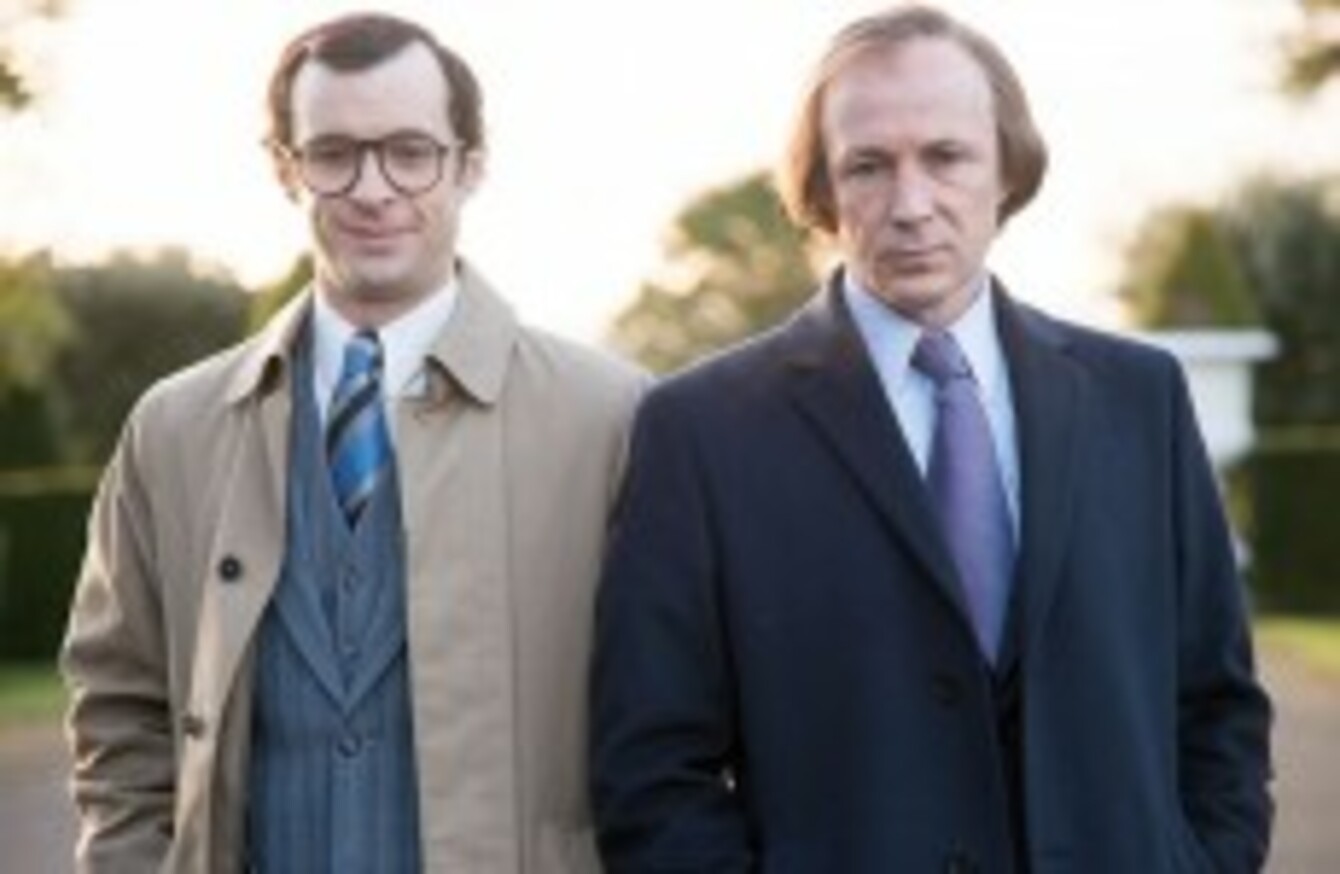 Image: RTE
Image: RTE
TRUE DETECTIVE, ORANGE is the New Black, and 12 Years A Slave – we told you to look out for these in 2014, and we weren't wrong: they were all massive hits.
But what's going to be 2015′s Serial, or Hozier? Here's a look at some of the cultural highlights to look forward to at the beginning of the new year… And as always, add your picks, or anything you're looking forward to, in the comments below.
TV
Oh yes, it's the mini-series about Charlie Haughey, starring Aiden Gillen as the man himself. Expect three 90-minute episodes, the first of which will air on Sunday 4 January on RTÉ 1.
Source: RTÉ TV Promotions/YouTube
Could this take over Love/Hate's mantle as the Irish crime series we all adore? Looks good… and will air twice a week from this month,
Source: Marcus Hartung/YouTube
The Unbreakable Kimmy Schmidt
Tina Fey and Robert Carlock are behind this comedy starring The Office's Ellie Kemper as the titular character, who escapes a cult to start afresh in New York City. A Netflix-only release, we're excited about this one.
This Breaking Bad spin-off will air in the US on the AMC channel on 8 February. It's also been bought by Netflix UK, hurray, and will be aired exclusively on this site days after it airs in the US.
Source: SerienTrailerMP/YouTube
Film
You know the score. Bryan Mills is back and he's out to avenge the death of his ex-wife.
Source: Movie Trailers/YouTube
You say you won't go… but we'll see you in the queue for this Jamie Dornan (The Fall) flick, which is due out on Valentine's Day.
Source: Universal Pictures UK/YouTube
Ron Howard is at the helm of this true adventure story about a whaling ship attacked by a whale. Yes, it inspired Moby-Dick… and then some.
#Open journalism No news is bad news Support The Journal

Your contributions will help us continue to deliver the stories that are important to you

Support us now
Source: Warner Bros. Pictures/YouTube
Bradley Cooper sheds his pretty-boy status once and for all in this gritty look at a lethal sniper's life, and the lives he takes. Based on a true story.
Source: Warner Bros. Pictures/YouTube
Books
We love a bit of Jon Ronson, and his new one, So You've Been Publicly Shamed, looks at what happened when his online identity was stolen… and he met the thieves in real life.
Belinda McKeon's debut, Solace, was a massive success. Her follow-up, Tender, will be published early this year.
It's the 60th anniversary of the publication The Ginger Man by JP Donleavy and there's rumoured to be a Johnny Depp-starring movie on the way. Time to read this Irish classic. 
Kazuo Ishiguro's first novel in 10 years, The Buried Giant, will be published in March.
Bands
Laura Marling's fifth record, Short Movie, is due out in March. Will she get another Mercury Music Prize nomination for it?
Source: LauraMarlingVEVO/YouTube
Madonna was less than impressed when tracks from her forthcoming album were leaked. Expect a media onslaught when Rebel Heart is finally released in full – good on ya, Madge. 
Source: madonna/YouTube
Ibeyi are a pair of twin sisters who will release their debut album on XL Records this year. Expect big things. (The label is home to the likes of FKA Twigs)
Source: Ibeyi/YouTube
SOAK has been doing great things over the past year or two, but it looks as though 2015 will be her year (she was even named as one of the BBC's sounds of this year).
Source: SoakOfficial/YouTube