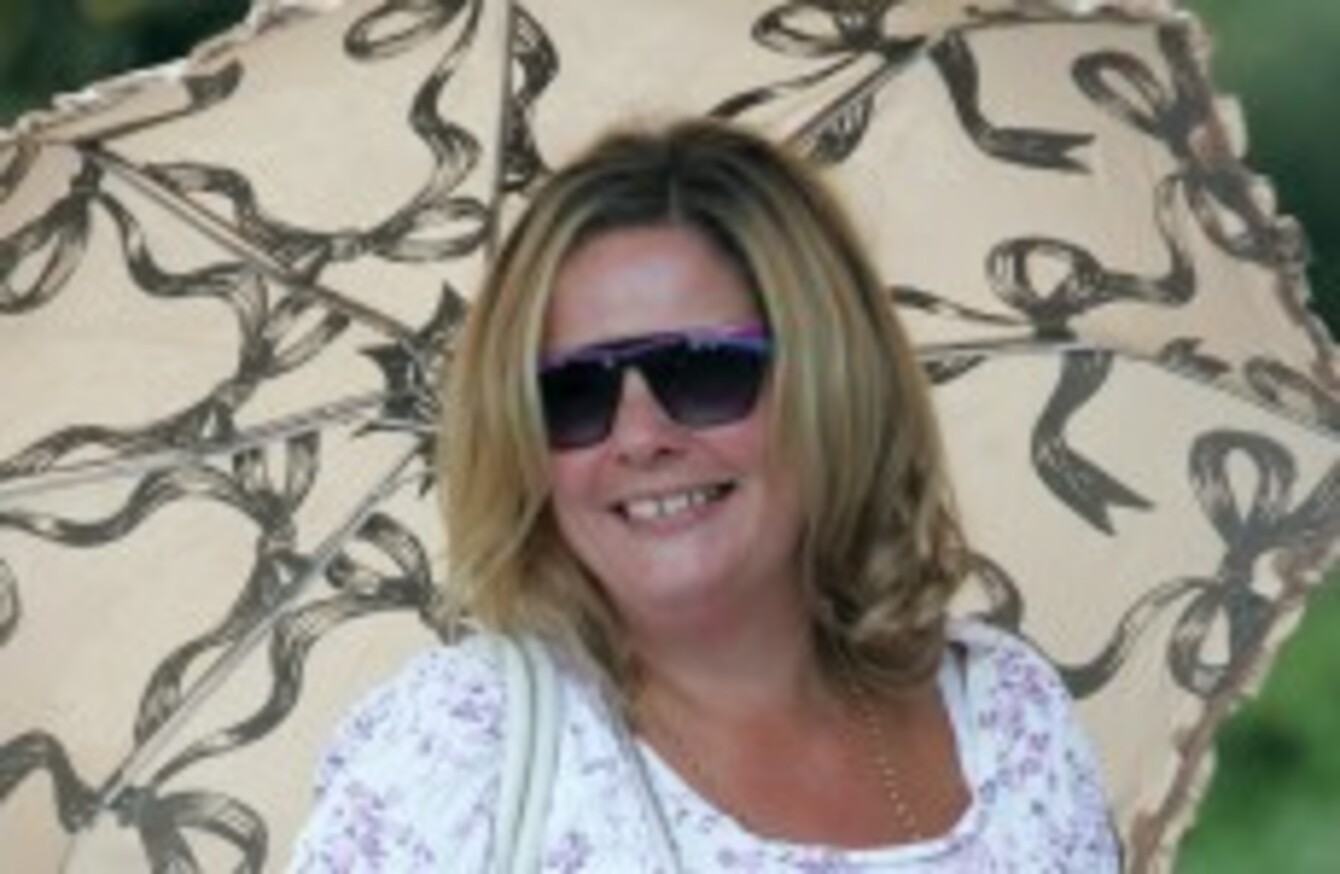 Nicky McFadden pictured in 2010
Image: Eamonn Farrell/Photocall Ireland
Nicky McFadden pictured in 2010
Image: Eamonn Farrell/Photocall Ireland
NICKY MCFADDEN DIED from motor neurone disease on 25 March 2014.
At the time she was a Fine Gael TD for Longford Westmeath, having previously served in the Seanad and Westmeath County Council.
Following her death, her sister Gabrielle won the by-election for her seat.
As the first anniversary of her death approaches, Gabrielle said the family are "very lonely for her constantly", noting that "every day there's something that reminds us she's not with us".
Speaking on Today with Sean O'Rourke, she recalled how the first indication something might be wrong was a throat and ear infection Nicky contracted in August 2011 – and couldn't shake off.
After seeking a diagnosis for about eight months, the family was devastated to learn to she had motor neurone disease.
Gabrielle said the family "would have been very grateful if it had been cancer", as Nicky would at least have had a chance of survival then.
She noted that her sister took the weekend to come to terms with the news, but got her hair blow-dried on Monday before holding a clinic in Athlone and then returning to Leinster House as normal.
Gabrielle said Nicky was "absolutely determined" to continue her work, adding: "I don't think she ever thought she would die."
The TD carried on her life as normal as she could, working and going on family holidays.
Her voice
Gabrielle said her sister's voice was "the first thing to go", with her losing the power of speech completely by Christmas 2012. Then her limbs started to fail.
Her voice was the biggest loss for us because then she was kind of trapped in her head.
Gabrielle joked that Nicky "could give you a dirty look that let you know you weren't doing something right", but also had a beautiful smile.
Like all families we kill each other, but actually we are an amazing family in how we pulled together. Nicky never spent a night in a hospital, which we are very pleased about.
Nicky's father, former councillor Brendan McFadden, died four months before his daughter passed away.
Gabrielle said this was incredibly difficult time for the family but "looking at it now, it probably was better – it wouldn't have been right for him to bury Nicky".
Nicky made Gabrielle, then a member of Athlone town council, promise she would put her name forward to contest the by-election for her seat.
Gabrielle agreed but said she didn't necessarily expect to win, adding that she doesn't like the term 'political dynasty'.
She did win, however, and now plans to run again in the next general election.
Gabrielle said she is "very proud" of Enda Kenny and what Fine Gael has achieved since coming to power.
At the party's recent Ard Fheis she said she got "awful pang", thinking "I shouldn't be here, it should be Nicky."
However, she said that if her father was alive he would tell her "keep your head up and keep going".