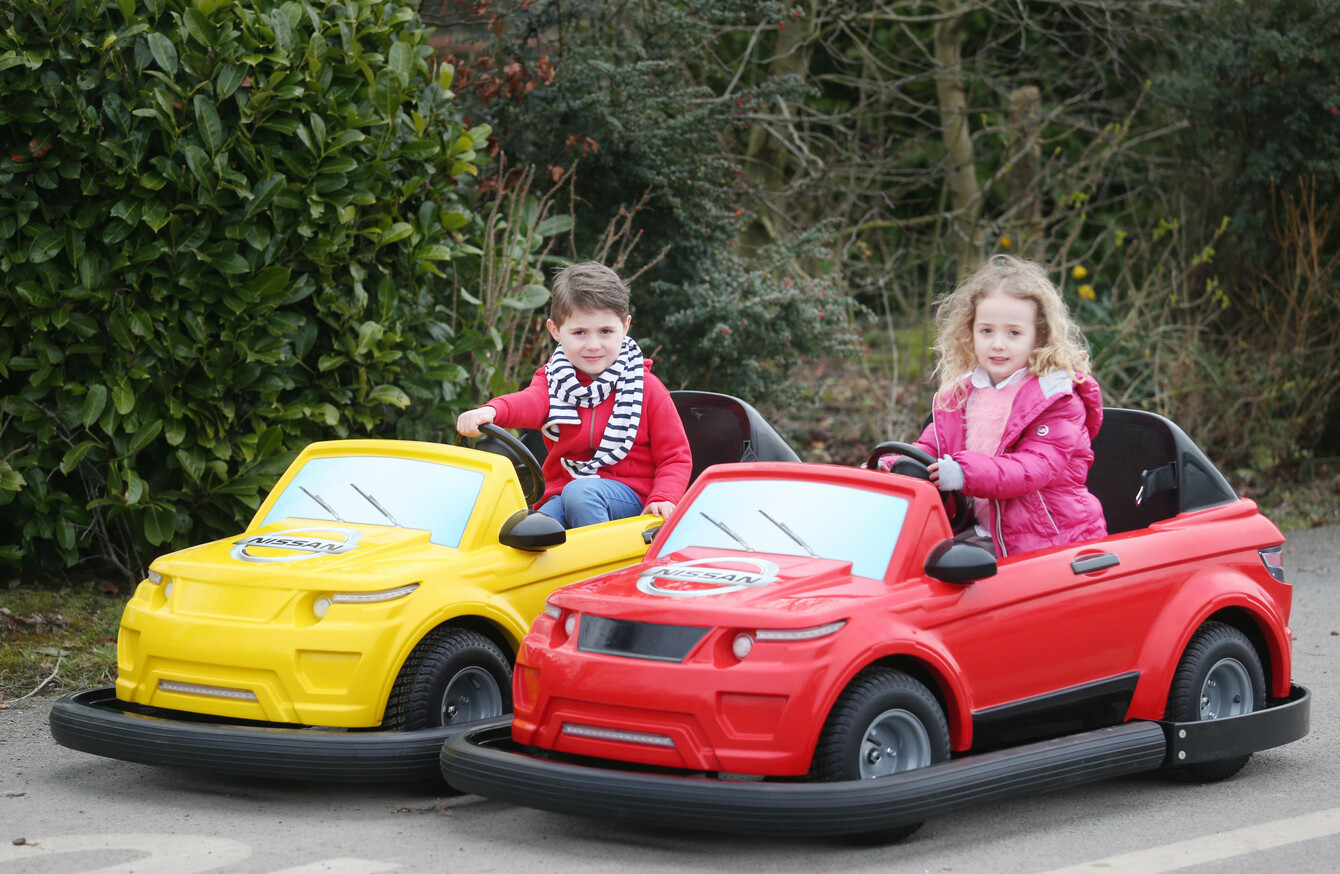 Image: Leon Farrell/Photocall Ireland
Image: Leon Farrell/Photocall Ireland
TAYTO PARK IS getting a new type of attraction, but unlike its rollercoaster, this one will put its visitors in the driving seat.
The Nissan Driving School is set to open in the County Meath attraction later this month, and it will give kids a chance to have their first hands-on driving experience in a safe environment.
It isn't just about having fun either, as kids attending the Nissan Driving School will get an opportunity to learn about the rules of the road and watch an introductory film before setting off in small, battery-powered Nissan cars. Up to 20 budding drivers can take part at any one time, though traffic is unlikely to be as bad as morning rush hour on the M50. At the end of their driving session, the children will receive their own driving licence, which parents may find themselves being reminded of on future school runs.
The new attraction is part of a three-year agreement that sees Nissan becoming one of the corporate sponsors of Tayto Park. Commenting on the launch of the Nissan Driving School, Founder of Tayto Park, Raymond Coyle, said:
Here at Tayto Park we're always looking for innovative and creative ways to enhance the experience for families at our theme park and zoo. The Nissan Driving School at Tayto Park will be the first of its kind in Ireland.
CEO of Nissan Ireland, James McCarthy added:
This innovative partnership with Tayto Park provides an exciting opportunity for Nissan to continue pioneering the switch to Electric Vehicle driving. We look forward to demonstrating the full range of Nissan vehicles, including the new Nissan Leaf, as part of the new family attraction.
Unfortunately, the driving licence acquired at Tayto Park does not allow your children to drive themselves to playschool.
The Nissan Driving School at Tayto Park will be open to the public from Saturday 24th of March.