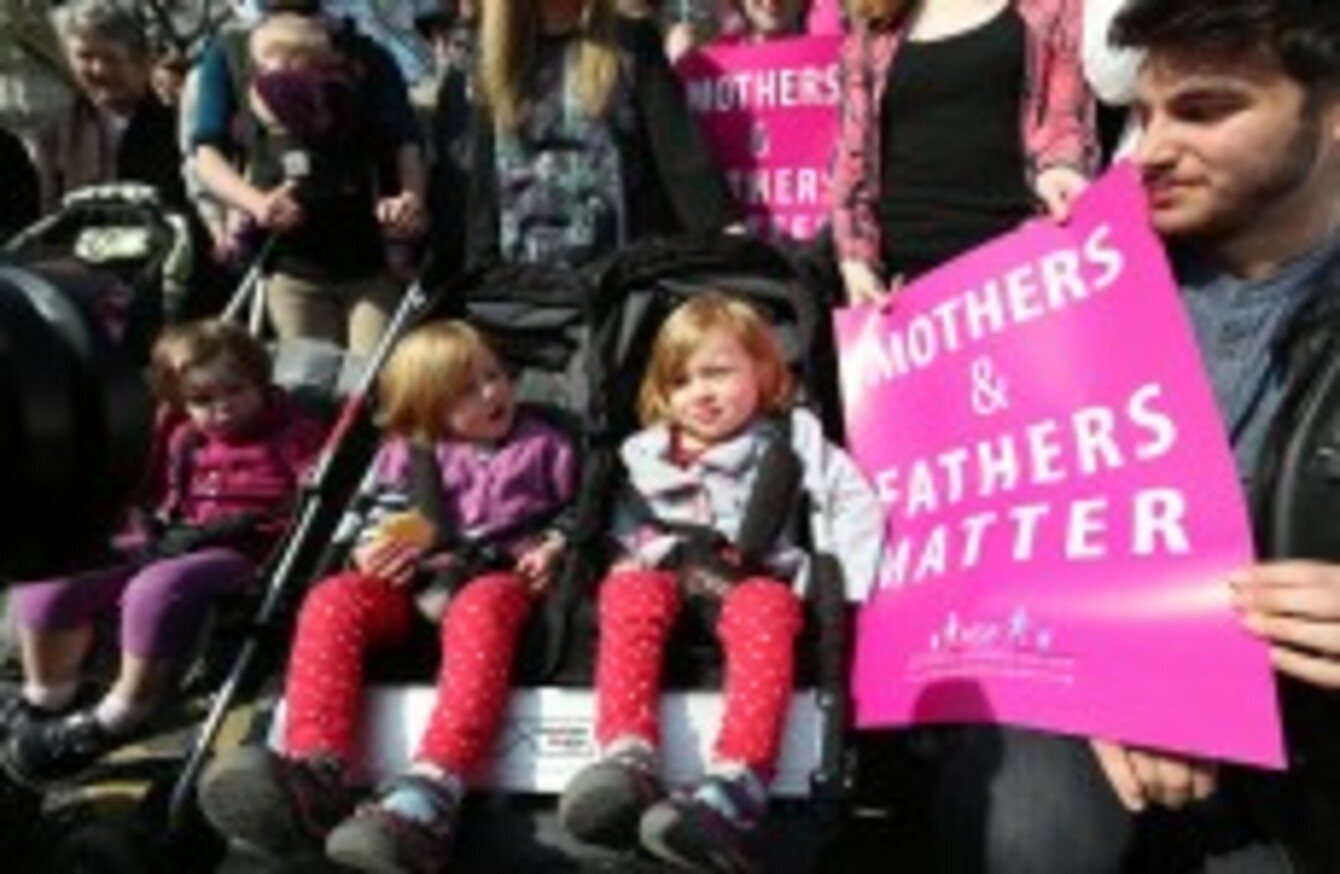 Image: Sam Boal/Photocall Ireland
Image: Sam Boal/Photocall Ireland
THE NO CAMPAIGN for the upcoming same-sex marriage referendum will be funded entirely from public donations, its organisers have said.
Speaking at a press conference yesterday, Dr Tom Finnegan said public debates will form a big part of the campaign and a team of volunteers will be putting up posters and handing out leaflets from today.
The campaign, run by Mothers and Fathers Matter, will also be very vocal on social media, he said.
So far, the campaign has raised €80,000 in "donations from the people of Ireland". Finnegan clarified that all donations were from individuals across the country and not from large organisations and none came from outside Ireland.
They hope to raise a further €80,000 by the end of the campaign but Finnegan said they realise they are going to be "heavily outspent" by the other side, with all the main political parties backing the 'Yes' vote.
Speakers yesterday told reporters they were concerned that a 'Yes' vote could mean people who are against same-sex marriage will be discriminated against.
Margaret Hickey said her concern was about whether people who believe marriage should be between a man and a woman would still be able to express those views after the referendum.
She spoke about recent cases of wedding suppliers who were criticised for refusing to provide services to gay couples.
"This is not about giving anyone the right to deny services or goods to other people, this is simply about where the provisions of goods and services makes one complicit with something one is principally opposed in conscience to."