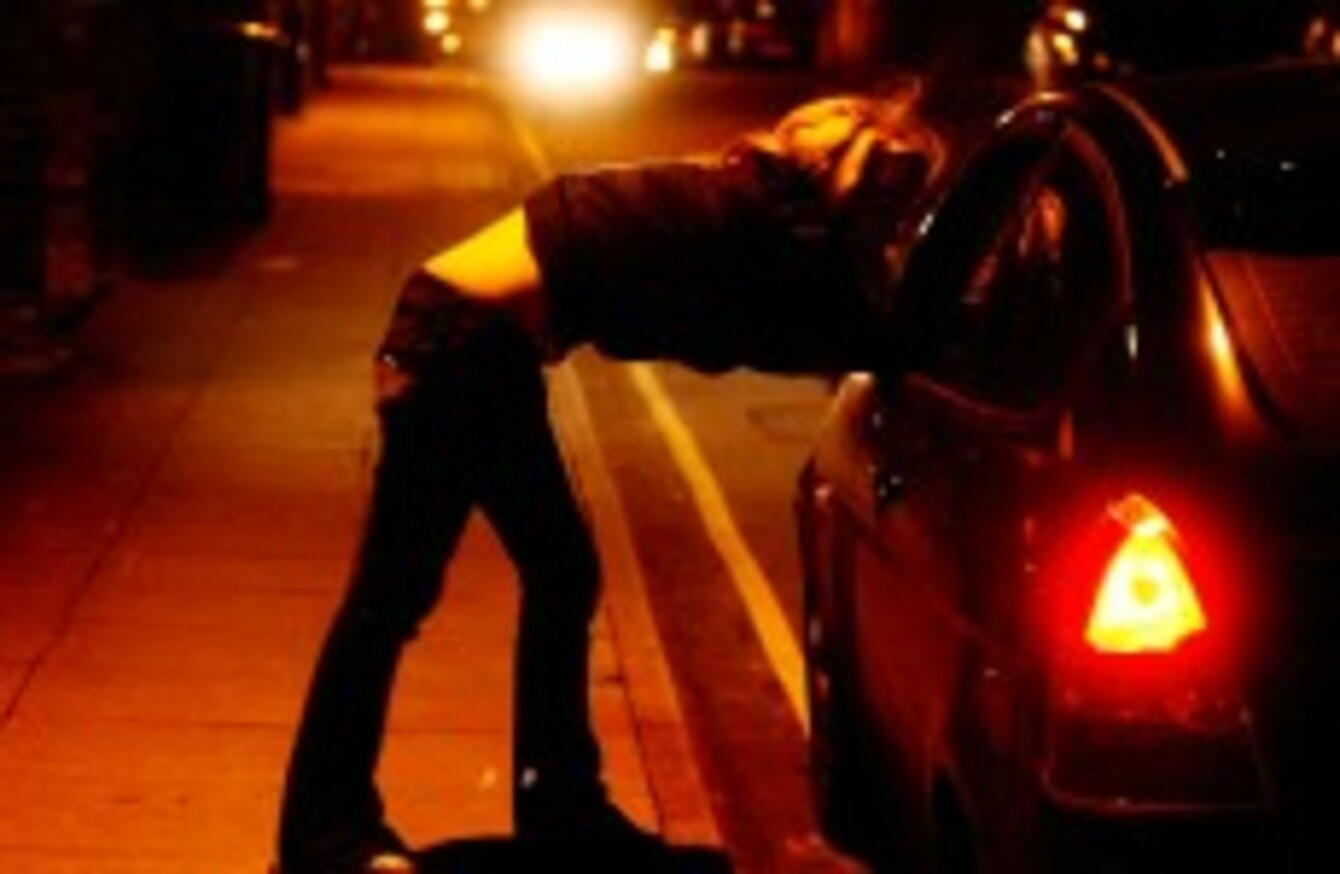 Image: Lewis Whyld/PA Archive
Image: Lewis Whyld/PA Archive
NORTHERN IRELAND has today launched legislation which, if enacted, would make it illegal to pay for sex.
The bill, launched by the Democratic Unionist Party, would see Northern Ireland take the lead within the UK in tackling the sex trade as well as human trafficking.
While running a brothel or 'kerb crawling' – the actual solicitation of sex from a prostitute – is illegal across the UK, the actual act of buying or selling sex is still actually legal.
Though it is unusual for a draft bill to be published for consultation in August, when the Stormont Assembly is in recess, its author – DUP member Lord Maurice Morrow – said its timing was deliberate.
The publication of the Bill triggers a 90-day window for public consultation which closes on October 18, a day recognised as Anti-Slavery Day across the United Kingdom.
"My bill is designed to bring help and aid and assistance to those who find themselves trafficked," Morrow told UTV News.
"Criminalising paying for sex is not explicitly in the European directive [on human trafficking], but Article 18 encourages member states to take appropriate steps to tackle demand."
He added:
The majority of trafficking victims in Northern Ireland in recent years have been trafficked here for sexual exploitation.
Morrow said his legislation had been inspired by the Swedish model, where he argued that the introduction of a zero-tolerance culture on commercial sex had made "a clear impact on trafficking".
BBC News reports that other provisions in the bill include an extension of the definition of 'other exploitation', hoping to clamp down on the trafficking of vulnerable people for the purposes of forced begging.
The proposals would also permit courts to take aggravating factors, such as the circumstances of the victims, into account when handing down a sentence for any offence.
The news has been welcomed by the Immigrant Council of Ireland. Its chief executive Denise Charlton said:
Laws are now being reviewed on both sides of the border, providing a truly unique opportunity to ensure that pimps, traffickers and other criminals associated with this trade will have no refuge on any part of the island.
We note the tight timeline which has been placed on the Northern Ireland consultation with a deadline of 18 October and hope it will give added urgency to the process in the Republic where lawmakers are currently accepting submissions.
She said that "by bringing the laws on both parts of Ireland into line we would be sending a powerful message that this industry and its exploitation is not welcome here".