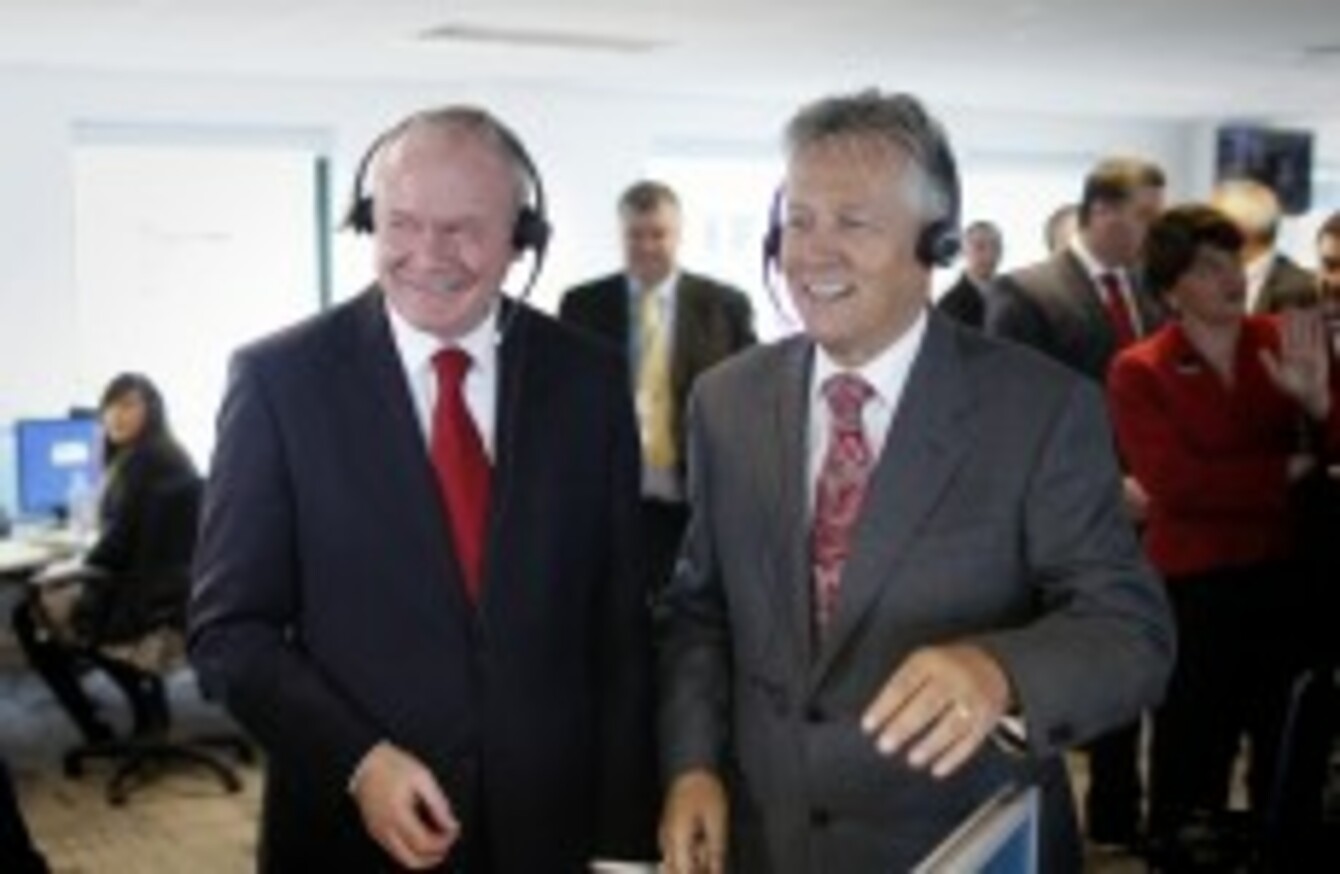 Image: AP/Press Association Images
Image: AP/Press Association Images
THE DUP AND Sinn Féin look set to cement their positions as the two largest parties in Northern Ireland but their votes are down and there are some positive signs for the other parties.
Roughly half of the 463 council seats in the north have been filled so far with the DUP having 72 councillors elected so according to UTV's running total.
Sinn Féin's first preference of the vote is closing in on the DUP's, at 23.4 per cent compared to 24.3 per cent. Both percentages are down on 2011 but the DUP's vote has fallen further, 2.9 per cent compared to 1.4 per cent.
Perhaps the most pleased of the party leaders will be the UUP's Mike Nesbitt with his party growing their first preference vote by almost 2 per cent and returning 56 seats so far. It means that the UUP will have closed the gap on the Unionist side by 5 per cent.
The SDLP's vote has fallen by just over 2 per cent but they continue to provide a nationalist alternative to Sinn Féin on abour 12 per cent of the overall vote. But in John Hume-country in Derry and Strabane the SDLP look likely to have lost control to Sinn Féin.
Nationalist parties looks set to become the majority in the newly expanded Belfast council but the Alliance Party will probably to take enough seats to maintain their balance of power. The Traditional Unionist Voice has has taken its first council seat in Belfast.
Another unionist splinter party, NI21 has, been mired in controversy over the past couple of days as founders Basil McCrea and John McCallister had a public falling out. Party leader McCrea has been asked to step aside amid allegations of sexual impropriety which he denies.