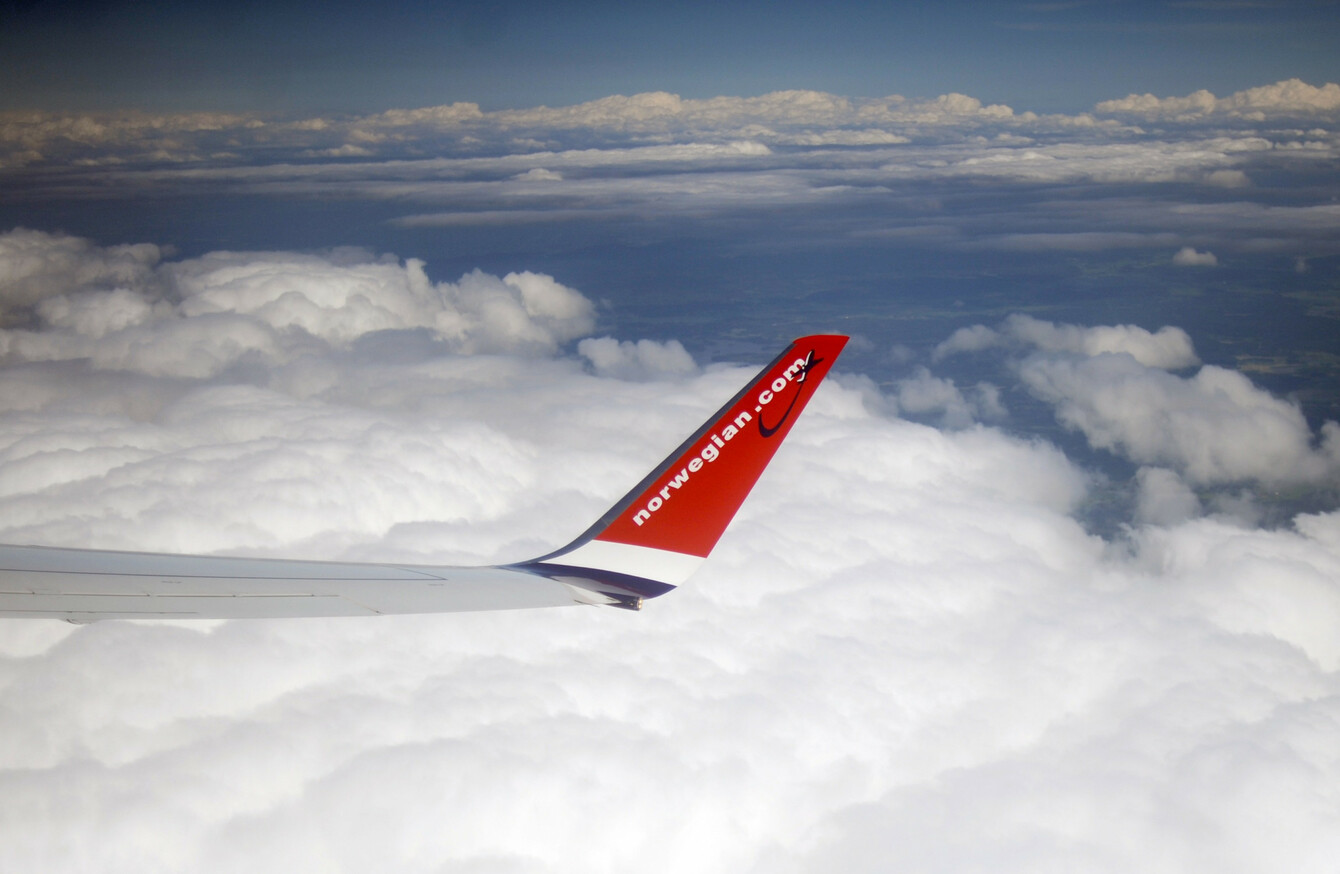 Image: Patrick Pleul/DPA/PA Images
Image: Patrick Pleul/DPA/PA Images
LOW-COST AIRLINE NORWEGIAN will suspend flights from Cork and Shannon airports to Boston-Providence for the winter months "due to lower demand".
The carrier, which operates transatlantic services from Ireland through Dublin-based subsidiary Norwegian Air International (NAI), announced that it will suspend the services at the end of October.
The airline has also decided to axe winter flights from Edinburgh to Providence.
"Following a comprehensive review of our services, we have decided to suspend flights from Edinburgh, Cork and Shannon to Providence during the quieter winter period due to lower demand," an airline spokesperson said through a statement.
"The services will continue through October and we will continue to assess our transatlantic route performance as we confirm the route schedule for next summer."
The news comes as a big blow for Cork Airport in particular, which launched its first-ever scheduled services to the US in July 2017 after a three-year delay.
Through a brief statement on Twitter, the airport maintained that "advance bookings for this summer are very strong".
"The route is proving very popular in both directions for US visitors to the south of Ireland as well as those heading to the east coast of the USA," it said.
Shannon Airport managing director Andrew Murphy said the suspension of the route to Providence was "disappointing but is in line with other Irish and international airports which have seen similar reductions".
He said Norwegian also announced today that it will expand its Shannon to New York-Stewart International service from three flights per week to four during the winter.
"This announcement for winter sees us maintaining similar capacity to last year, albeit with a change in the destination mix," Murphy said.
Losses
Norwegian's decision to cull the winter services comes weeks after it announced plans to expand its Irish operations.
In February, it said it would add a second daily service on its Dublin to New York-Stewart International route. It also said it would double its Shannon to Boston-Providence from two a week to four.
Norwegian Air Shuttle – NAI's parent company – recently reported larger than expected losses for its most recent financial year, which has led pundits to question the sustainability of its business model.
In a briefing note yesterday, analysts at Davy stockbrokers said Norwegian needed to lower its costs throughout the second half of this year for people to "retain confidence" in the airline.
They said the airline's low-cost, long-haul model "can only work if it is actually low-cost".
Commenting last month on its annual financial results, Norwegian CEO Bjørn Kjos said the carrier was "not at all satisfied" with its performance after it reported a net loss of 299 million Norwegian kroner (€30 million) for 2017.
However, he said he was confident the airline will deliver healthier results by the end of this year.
"Norwegian is far better positioned for 2018, with stronger bookings, a growing network of intercontinental routes complementing our vast European network and, not least, a better staffing situation," Kjos said at the time.
Note: This article was updated to include a statement from Shannon Airport.
Sign up to our newsletter to receive a regular digest of Fora's top articles delivered to your inbox.
Written by Conor McMahon and posted on Fora.ie