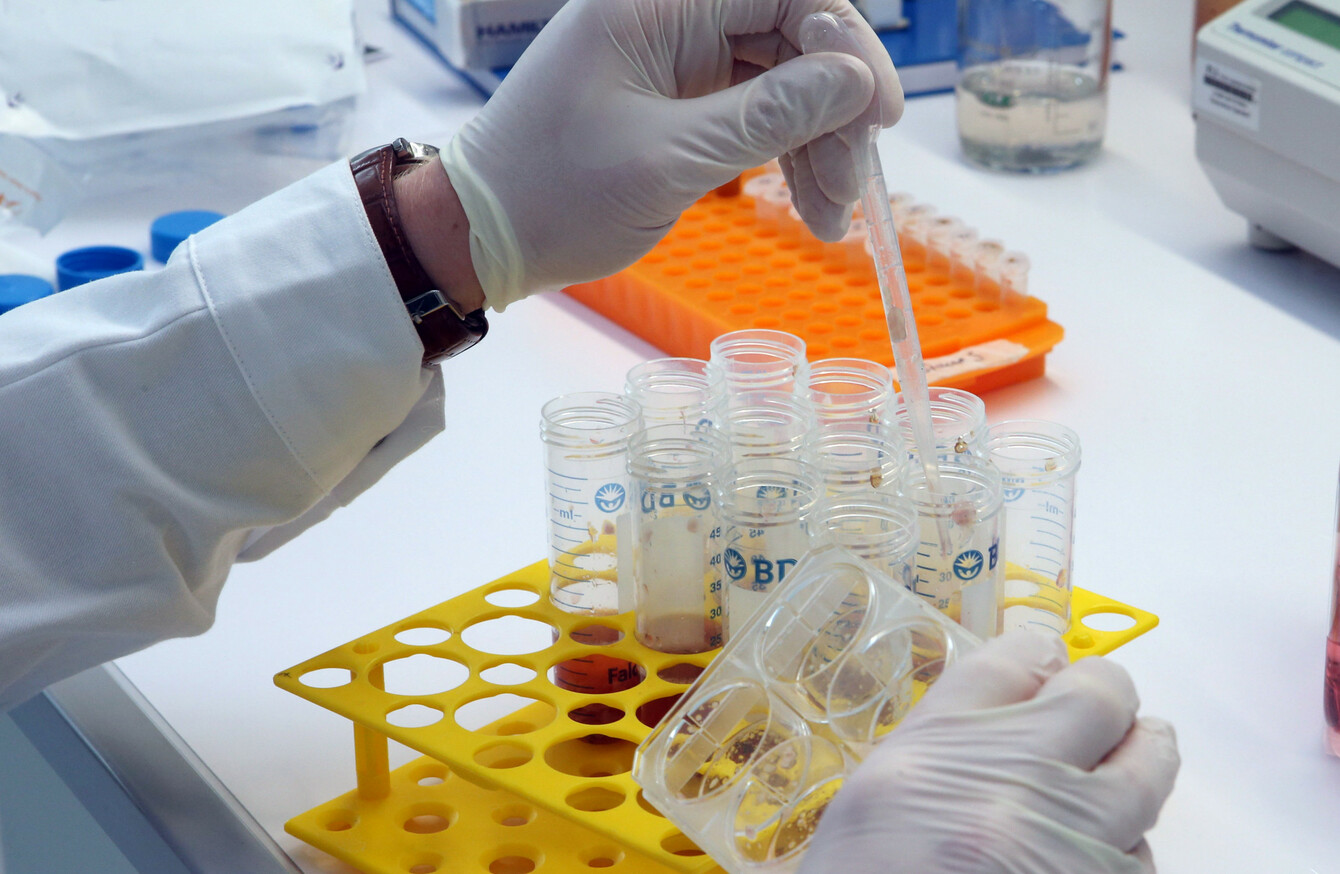 Image: DPA/PA Images
Image: DPA/PA Images
THE NUMBER OF live animals used for research purposes at NUI Galway last year increased by 7% to 3,363, bucking a national trend that saw a reduction in animal testing in 2016.
The university has now used a total of 19,915 animals for experiments in the past five years. It has been criticised as "a tragic waste of life and taxpayers' money" by the Irish Anti-Vivisection Society (IAVS).
Last year alone, NUI Galway spent €169,313 procuring rats, mice and rabbits for use in research. A further €4,410 was spent to dispose of animal carcasses following the conclusion of the experiments.
Current regulations governing the use of animals for scientific purposes permit animal-based research only where there is no alternative method of experimentation that would avoid the use of an animal.
A spokesperson for NUI Galway said that the university is dedicated to providing the highest standard of animal care, and has formally supported the European Directive on the protection of animals used for scientific purposes.
"The focus of our research work ranges from the study of animal welfare to the study of the mechanisms of disease for its early detection, to the study of animal pain perception and its avoidance," they said.
Yvonne Smalley, chairperson of the IAVS, said: "It is heart-breaking that NUI Galway persists in exploiting thousands of innocent animals in harmful experimentation.
"It is a tragic waste of innocent lives and precious taxpayers' money. We urge NUI Galway to transition away from crude and unethical animal use," added Smalley.
The 7% increase in animals used for research at NUI Galway contrasts with a slight downward trend in the use of live animals for scientific purposes nationally last year, according to the Health Products Regulatory Authority (HPRA).
However, other universities used higher numbers of animals last year. Trinity College Dublin (TCD) spent over €310,000 procuring 24,990 animals for research in 2016, including rats, mice, pigs and rabbits.
That revelation earlier this year prompted Irish novelist John Banville to describe the practice as "absolutely disgraceful" and call for researchers to carry out experiments on themselves.
"If the animals don't suffer, why don't [the researchers] volunteer themselves? It would be much better to have a human being to experiment on than an animal," he said during an interview on RTÉ Radio One's Liveline.
"We are the most highly evolved species on the planet. It is our duty, therefore, to take care of less-evolved species."