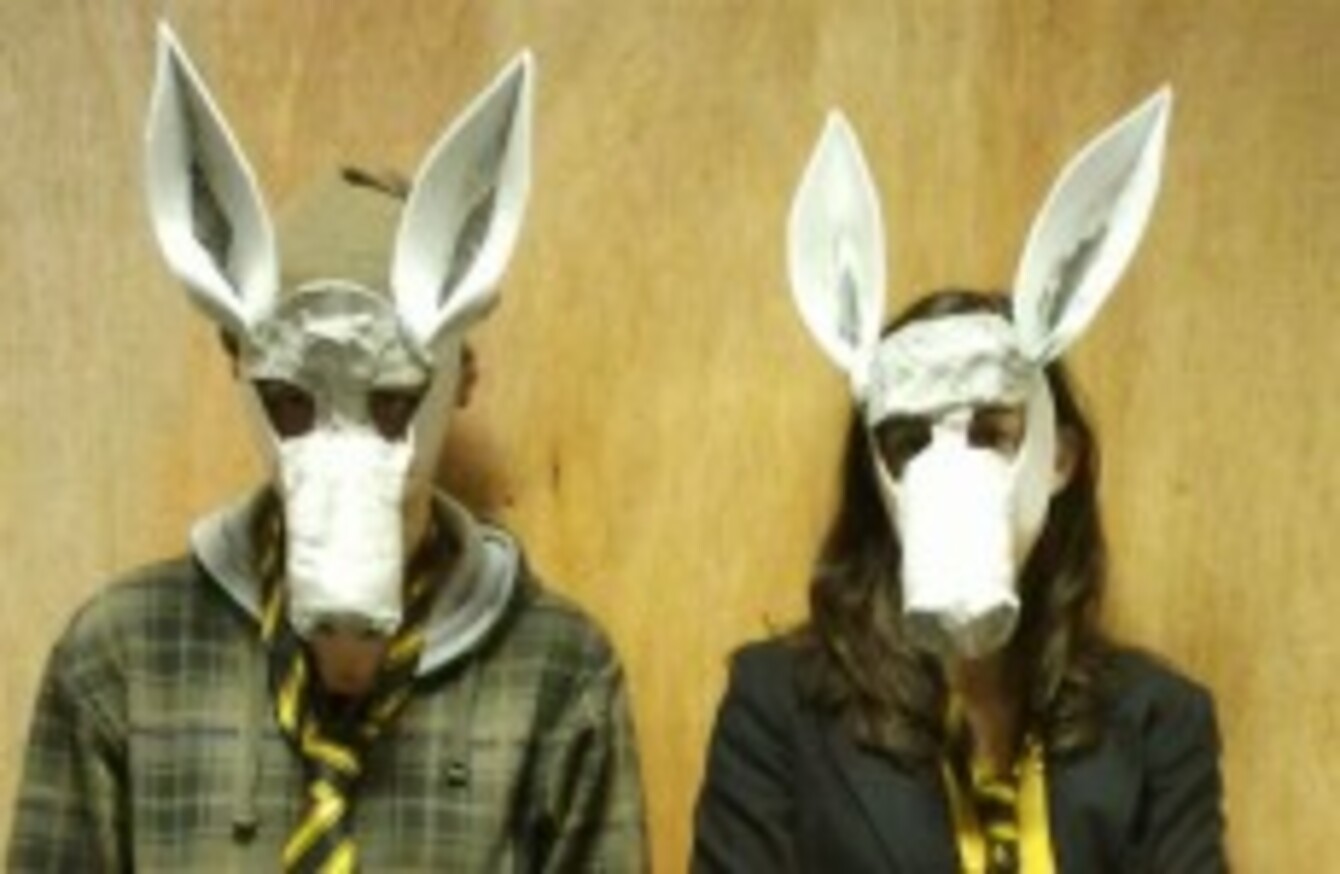 Image: ABSOLUT Fringe 2012
Image: ABSOLUT Fringe 2012
THE ABSOLUT FRINGE 2012 has over 100 shows playing out across Dublin until 23 September. Each day, TheJournal.ie will bring you our readers' reviews of the pick of the crop and everything in between. You'll get the chance to get in on the act yourself with our daily reader review tickets giveaway!
Today's review:
Tromluí Phinocchio/ Pinocchio – a Nightmare
(Moonfish Theatre/West Coast Cool)
Bryan Hogan's review: With a smiling sound technician on-stage, the fourth wall was broken and immediately we are brought into the action of the play. This production stuck closely to the original book The Adventures of Pinocchio by Carlo Collodi. This was a dark modern interpretation with many recognisable Irish referents. The company (Galway based bi-lingual Moonfish Theatre) create beautiful imagery and indeed create nearly everything we see and hear organically during the production, this is theatre at its best, in all its theatrical glory.
Stand out moments included the blackbirds dying red red feathers, the illuminating fox and cat, and the sea waves were magical. Pinocchio wants to be a real boy and through a series of disastrous encounters with the real world Pinocchio finally learns what it is to be a real boy. In opposition to the fast paced production, the silent finale was poignant; a simple human touch from Geppetto turns Pinocchio into a real boy.
There's lessons to be learned in this modern fable: be grateful for what you've got and reach out and touch someone. This bi-lingual production posed no barriers and was cleverly scripted to reach a large demographic, indeed, the matinee audience were predominantly adults who laughed and "gasped" in all the right places. One for theatre lovers young and old.
In three words? Creative, theatrical and engaging.