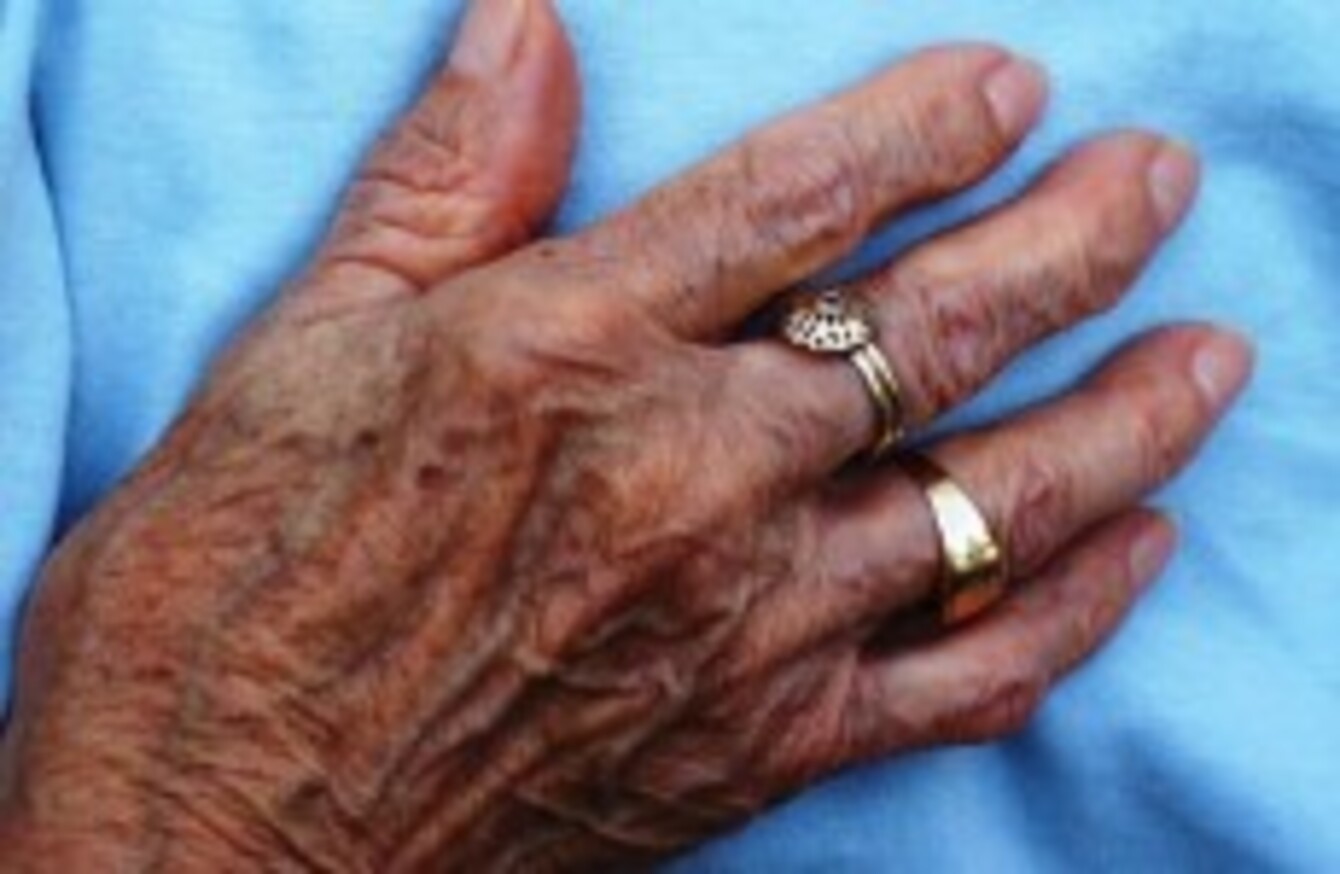 Ireland faces significant challenges in ensuring it can provide for its growing population of older people, an OECD report has found.
Ireland faces significant challenges in ensuring it can provide for its growing population of older people, an OECD report has found.
A MAJOR REPORT commissioned by the Department of Social Protection has outlined recommendations which may lead to mandatory pension plans for private sector workers.
The 150-page report compiled by the OECD (PDF) says making it compulsory for private workers to set up a pension is the cheapest and most effective way of ensuring that people have a reasonable level of income once they retire.
However, it recommends leaving it up to individual workers to decide exactly what sort of plan they contribute to – finding that an automatic enrolment system comes out 'second best' because it is more expensive, requires more monitoring, and depends on the incentives of the system.
It also examines the prospect of leaving the current system, where workers can independently choose to enter a private pension scheme, but with improved financial incentives such as matching the private contribution with a State contribution.
Ireland and New Zealand are the only OECD countries which do not have a mandatory system requiring private sector workers to set aside some of their earnings to complement the State pension when they retire.
The report also examines possible reforms of the State pension – and recommends that after the year 2028, when the minimum age for the State pension is increased to 68, the retirement age should be automatically adjusted in line with life expectancy.
It also wants the amount paid to State pensioners to be examined, in line with the cost of living and the amount they contribute over their working life.
Irish State pension 'lacks transparency'
The report finds that the Irish public pension system lacks transparency, in terms of how benefit calculations are calculated – and the report says the link between the amount that somebody contributes to their pension, and the amount they get back out of it, is very weak.
It outlines two possible alternative setups for a State pensions scheme: the current model of a universal flat-rate payment, or a single means-tested pension – though details of the latter option are sketchy and would need to be fleshed out.
Although its ageing population will pose difficulties for Ireland, as there will be a greater proportion of retired people relative to the working population, the report says Ireland's pension spending will still be comparatively low by international standards.
Pension spending will take up 11.7 per cent of government spending by 2060, approaching the EU average of 12.9 per cent.
However, there are still concerns about whether the State pension is sustainable if other reforms are not contemplated.
The report also finds that charges levied by Irish providers on defined contribution plans are relatively high for personal and small occupational schemes, but for others the charges are not too high in comparison to those in other countries.
OECD director of employment John Martin said private pension coverage needed to be greatly increased given the financial pressures the Irish state was facing.
Burton: Ireland faces 'significant challenges'
Social Protection minister Joan Burton said her aim was "to ensure that all older people have a safe and secure retirement".
"We must recognise that there are costs involved in providing for good retirement incomes and the earlier we can bring forward reform the better," she said. "However, I am also extremely mindful of the current economic crisis and this will inform my strategy for the future."
Burton said she would now consider the report and formulate proposals for new long-term plans, which would be brought to other ministers for approval in due course.
Discussing the possible shortcomings in the public pension system, Burton said the report had found Irish pension spending to be "relatively generous in comparison with other OECD countries".
"Significant changes in pensions policy have been introduced in recent years, particularly in relation to increasing State pension age and the viability of defined benefit pension provision," she said.
"However, there is no doubt, as set out by the OECD, that Ireland is facing further significant challenges on a number of fronts. The financial sustainability of the pension system as our population ages is a concern and we also face considerable short-term challenges due to the continuing impact of the financial and economic crisis."
Additional reporting by Michelle Hennessy