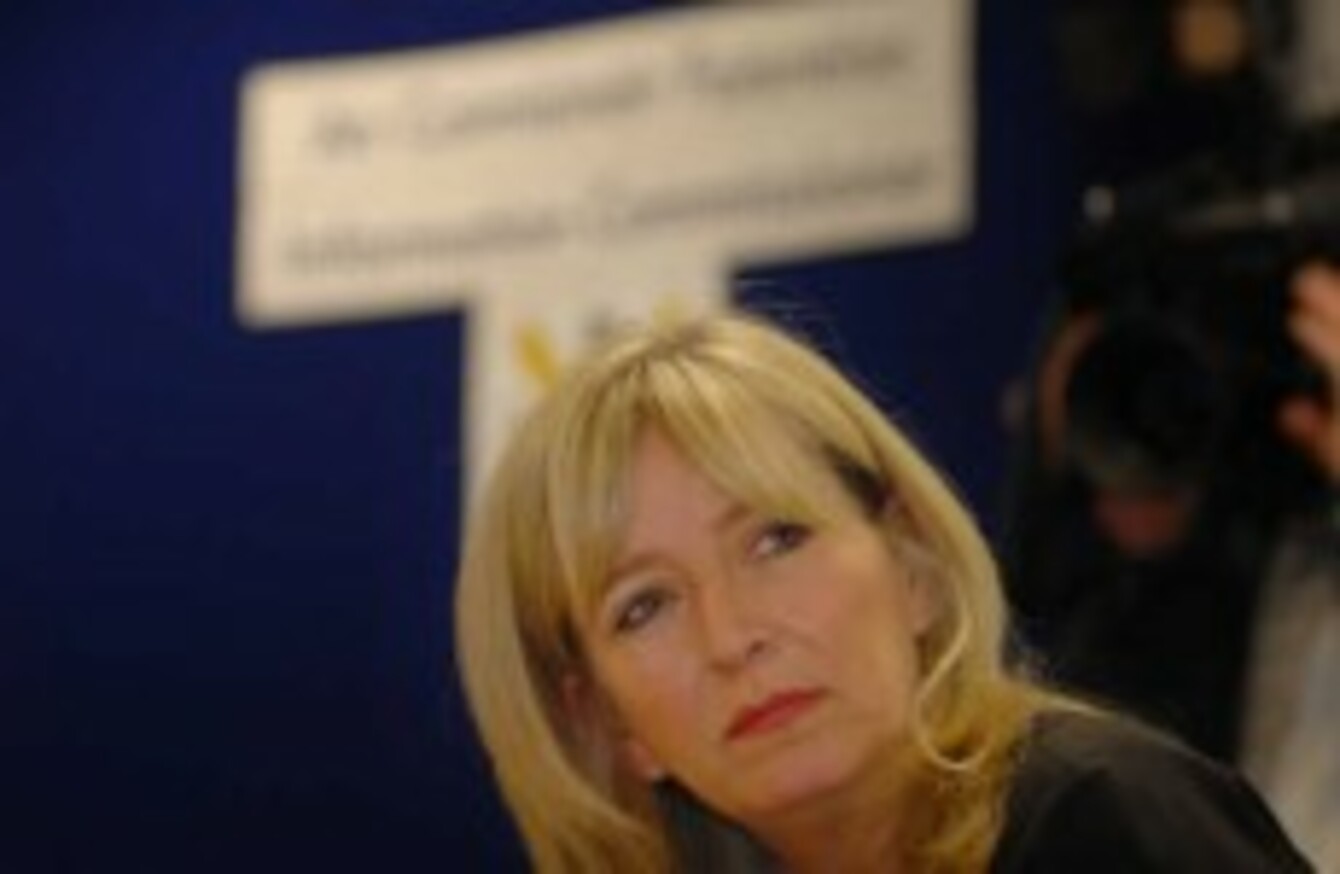 Emily O'Reilly
Image: Sasko Lazarov/Photocall Ireland
Emily O'Reilly
Image: Sasko Lazarov/Photocall Ireland
ANOTHER YEAR HAS passed and no additional bodies have been brought under the remit of the Freedom of Information Act.
Despite being happy with various Government-promised legislation, the Information Ombudsman Emily O'Reilly still had issues to raise in her annual report for 2011.
She has welcomed plans to restore the Freedom of Information Act 1997 to what it was before the 2003 amendments, which have been described as a step back from the commitment to openness, transparency and accountability. The changes restricted access to certain information held by the Government and other public agencies.
"I understand that the legislation is in the drafting stage and I would urge that the changes be implemented as soon as possible," she said.
O'Reilly wishes to see NAMA, the NTMA, the Central Bank, the Garda Siochána and other public bodies brought into the scope of the restored 1997 Act. She also wants the original act's vision for access to records of Government after five years instead of the current wait period of a decade realised.
Another example is that communications between ministers relating to a matter before Government are now fully protected, whereas previously, these records were potentially releasable provided they did not reveal a statement made at a Government meeting, she said.
In 2011, some 16,517 requests were made to public bodies under the FOI Act. The majority were made to the HSE and about a third to Government departments and state bodies. Local authorities received 9 per cent of all requests.
About 10 per cent came from journalists but the vast majority – 66 per cent – were of the personal category and submitted by a client of the public body.
Altogether, €87,439 was charged to those requesting information by the various bodies.
O'Reilly also gave details of the long-awaited judgement in the 'Rotunda case' which involved the hospital refusing to disclose the age of the applicant's mother when she gave birth to him in 1922. The Supreme Court eventually decided that the age was protected by the confidentiality provisions of the FOI Act.
The Ombudsman, who fought for the release of the information, said the decision could impede on the implementation of a specific recommendation made by the Commission to Inquire into Child Abuse in the Ryan Report because FOI requests for such "origins information" (personal information for people who grew up separated from their parents and family) are likely to be refused.