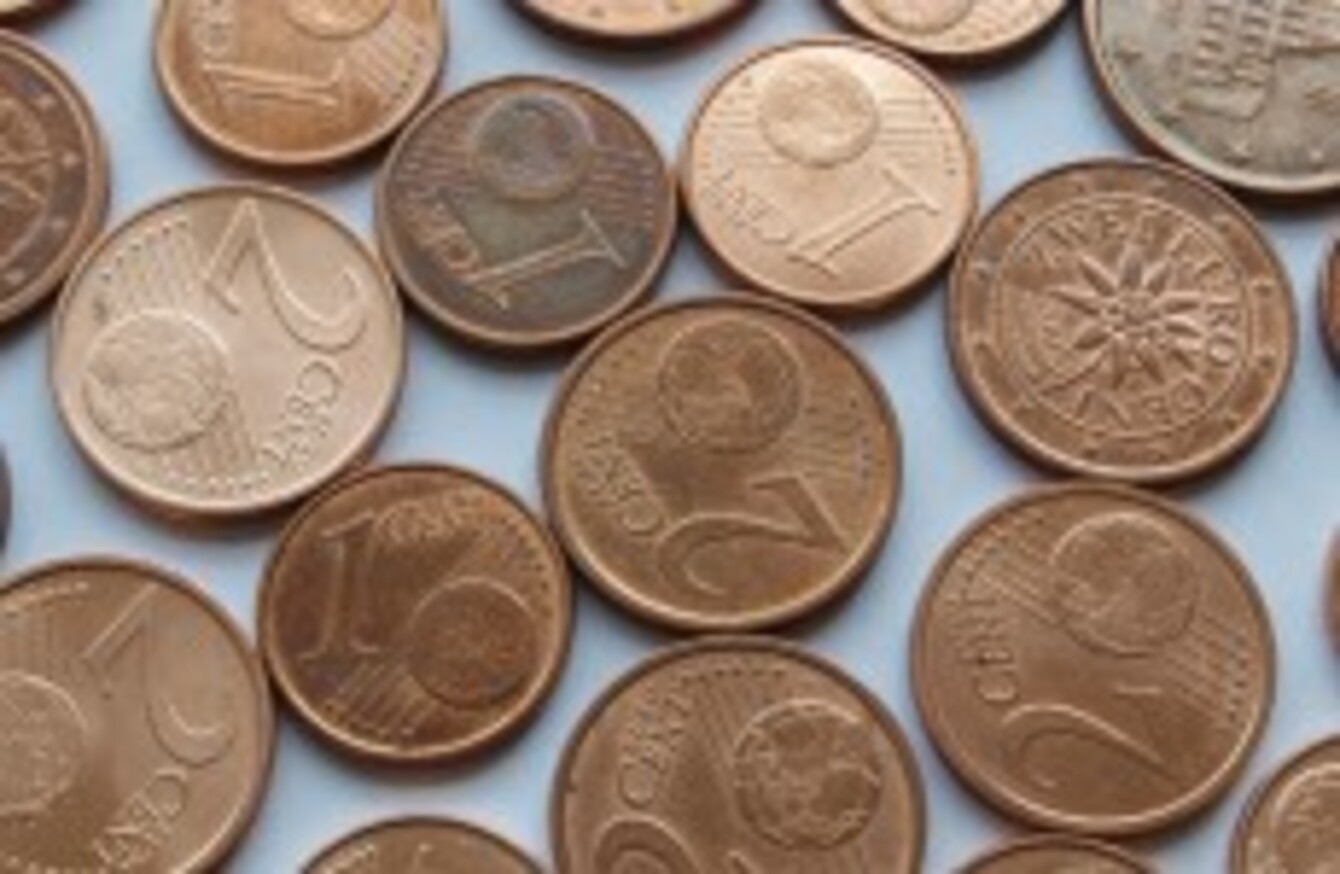 Image: Shutterstock/Claudio Divizia
Image: Shutterstock/Claudio Divizia
WHILE MOST PEOPLE would be at best ambivalent if the one and two cent coins.
But one section of society is campaigning for them to be kept – charities.
Today's Irish Independent reports that plans to scrap the coins will go to cabinet tomorrow, after a lengthy consultation on them and a pilot scheme in Wexford already showing that life is, in fact, possible without them.
However, the Change for Charity campaign hopes that the government decides to keep the coins.
The campaign, which launched last October, has over 3000 collection receptacles all over the country in schools, shops and banks. They say that scrapping the coins could lead to the charity sector missing out on millions in revenue.
There are €35 million of these coins in people's homes and offices in bottles and jars which will soon be of no use to anyone, so the Change For Charity campaign is encouraging people to get these coins to a collection point near them sooner rather than later.
The pilot programme in Wexford was deemed a huge success. Under the scheme, prices for cash transactions were rounded to the nearest five cent.
Individual items could stay priced as they were, but totals would be rounded up or down.
The plan is part of the National Payments Plan, drawn up to examine all methods of payment in Ireland.
The National Payments Plan, a branch of the Central Bank, says that the experiment has gone well.
"The results of the Trial were clear," NPP Programme Manager Ronnie O'Toole said last year.
The answer from Wexford was a resounding yes.
What do you think? Let us know in the comments.