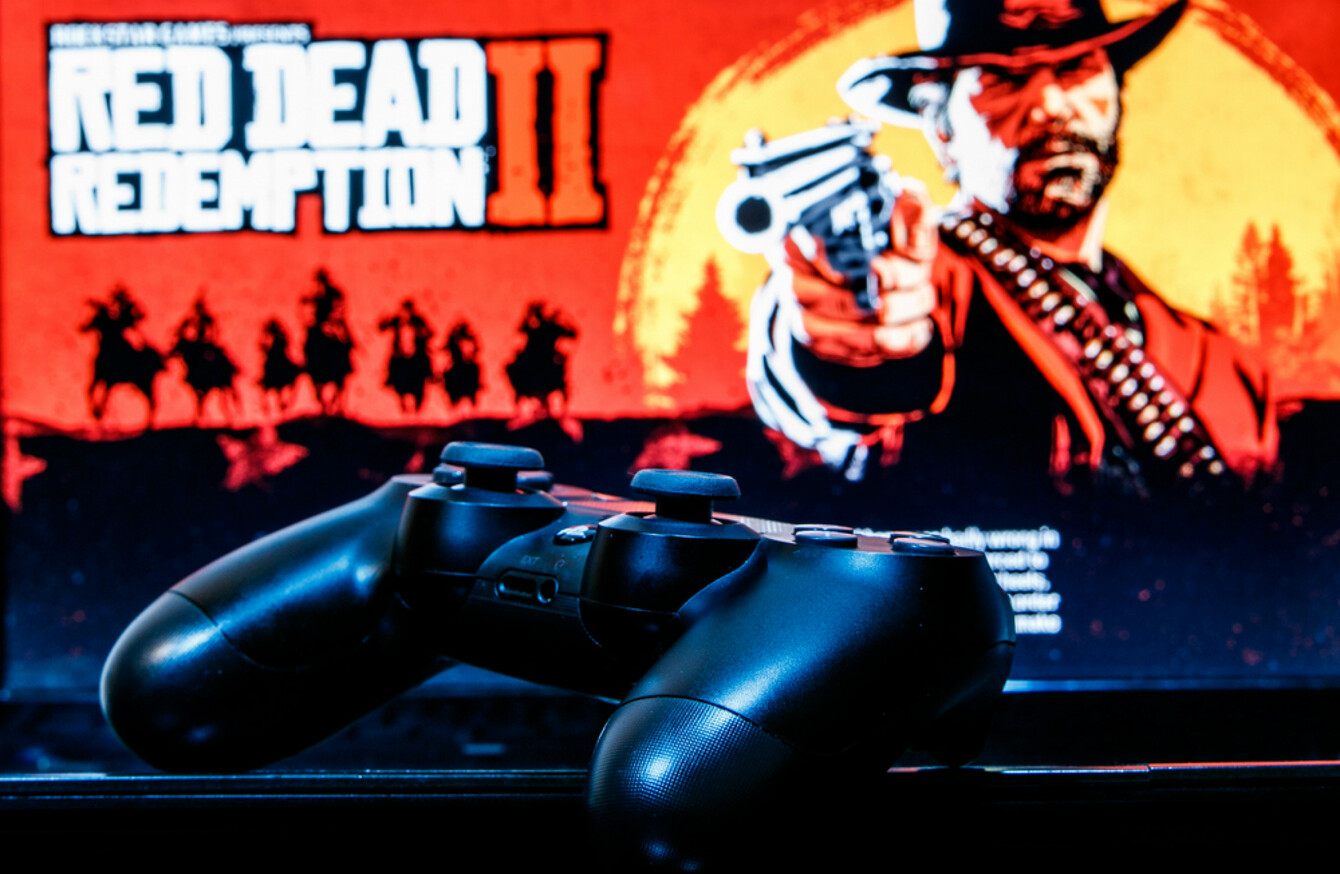 Image: Shutterstock/Rokas Tenys
Image: Shutterstock/Rokas Tenys
ONE-THIRD OF eight-year-old boys are playing video games for over 18s, according to new research. 
Data collected in primary schools throughout Ireland by Zeeko, an Irish education tech company, has raised concern ahead of seasonal sale events such as Black Friday, Cyber Monday and Christmas. 
Between September and November, Zeeko surveyed 6,847 children – 3,050 boys and 3,797 girls – in 45 primary schools around the country. 
The results have indicated that 33% of boys in second class have played an over-18s game and by sixth class, this figure increases to 60%. 
The situation is not as bad for girls as research found that boys played online games three times more than them. 
'Be more vigilant'
The latest instalment from Rockstar Games, Red Dead Redemption 2 earned $725 million in worldwide retail sales during its first three days on sale. The game's popularity is expected to continue this seasonal period among all age groups, despite its mature rating. 
Red Dead Redemption 2 is just one of the top-selling games at the moment with an over-18s rating like Far Cry 5 and Call of Duty Black Ops 4. 
According to Joe Kenny, founder of Zeeko, the findings of this research caused such a stir among the team, they decided to release the figures early as a warning to parents ahead of Christmas. 
"Given, we are coming to Black Friday and Cyber Monday, the big online sales, where game buying is enormous, closely followed by the Christmas sales season, we felt we had to share this finding.
"Zeeko is an ethical company and many of our staff are parents, so we felt this information, based on research, as current as last week, had to be communicated. Hopefully, by sharing this finding now it may encourage parents, and indeed older siblings, to be more vigilant and to think carefully when purchasing games online."
Online access 
Data collected by Zeeko also found that children have access to the internet earlier when compared to their older peers. 
Children have started to have access to the internet between the ages of six and seven with around 15% of primary school children spending up to three hours per day online on weekdays.
The time spent online by under tens increases to over five hours in 16% of cases at weekends.