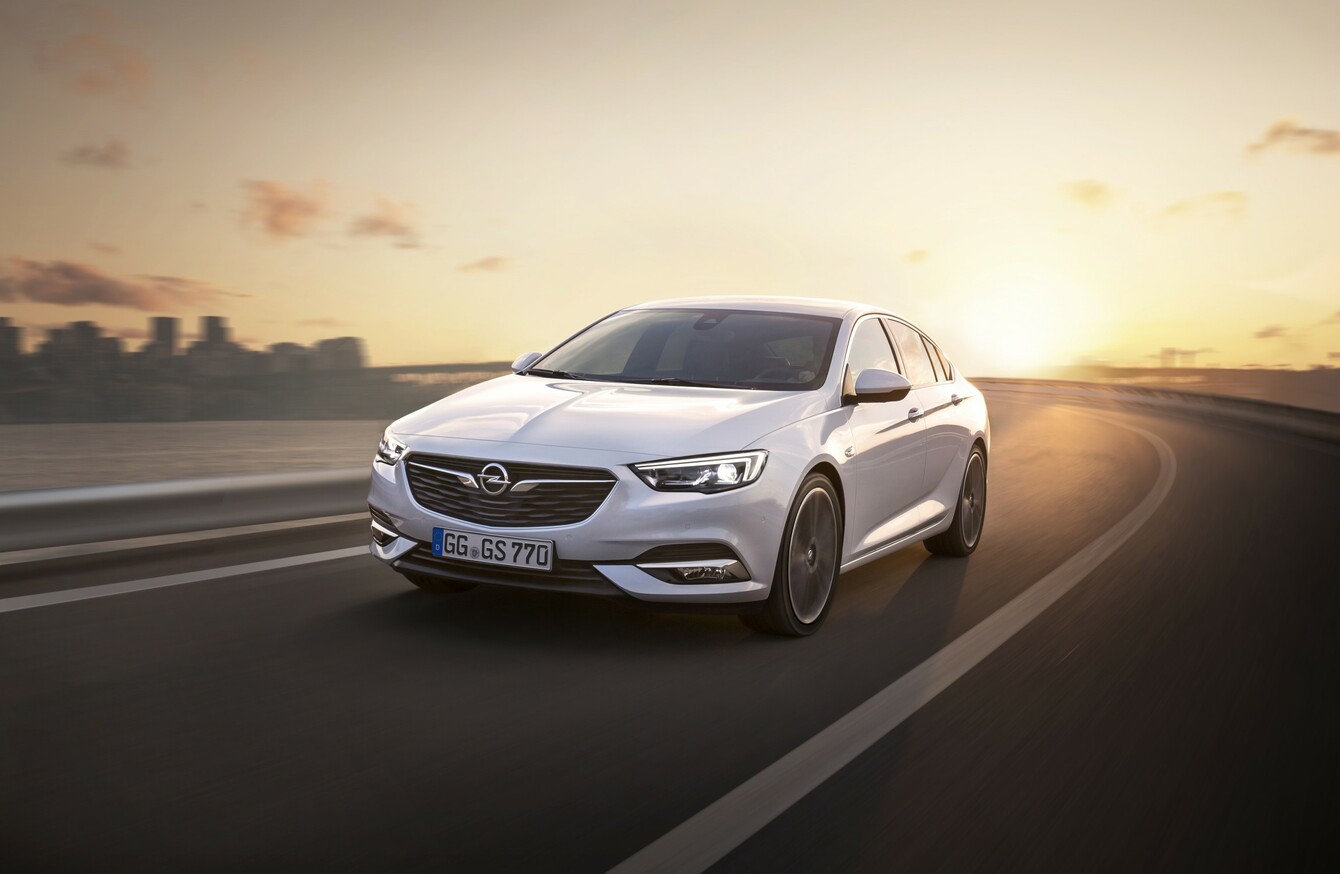 Image: Opel Ireland
Image: Opel Ireland
THE NEXT GENERATION of Opel's flagship saloon will be known as the Insignia Grand Sport. The name change signifies just how different this new car will be compared to its predecessor. It also strikes a much sharper image, one that should appeal to an even wider audience.
Of the headline differences, it is the reduction in weight by some 175kg that should make the biggest impact on how the Insignia Grand Sport will perform. The car is also now 29mm lower and 11mm wider, while the length remains almost the same as before. Opel has also stretched the wheelbase by 92mm so interior space for passengers should be better than before.
As the roofline has lowered so too will the driver, sitting 3mm lower.
As with the recently launched Mokka X, Opel has made big improvements to the design and layout of its interior. The Insignia Grand Sport will feature a more driver-centric dashboard including the option of an eight-inch colour touchscreen with many of the now usual connectivity functions.
This IntelliLink infotainment system will also include Opel's OnStar connected services that directly links to an operator at the touch of a button. Services like helping you find a restaurant or just having directions sent to your sat nav system are included.
The exact details of the engines that will be available with the Insignia Grand Sport are yet to be finalised, as is the price. It is expected that there will be several versions of Opel's 1.6- and 2.0-litre diesel engines and possibly the 1.4-litre turbocharged petrol engine from the Astra.
Both automatic and manual transmissions will be available, and it is likely that all-wheel drive models will also be available further down the line.
The car will make its public debut at next year's Geneva Motor Show in March and should hit Irish showrooms by May.