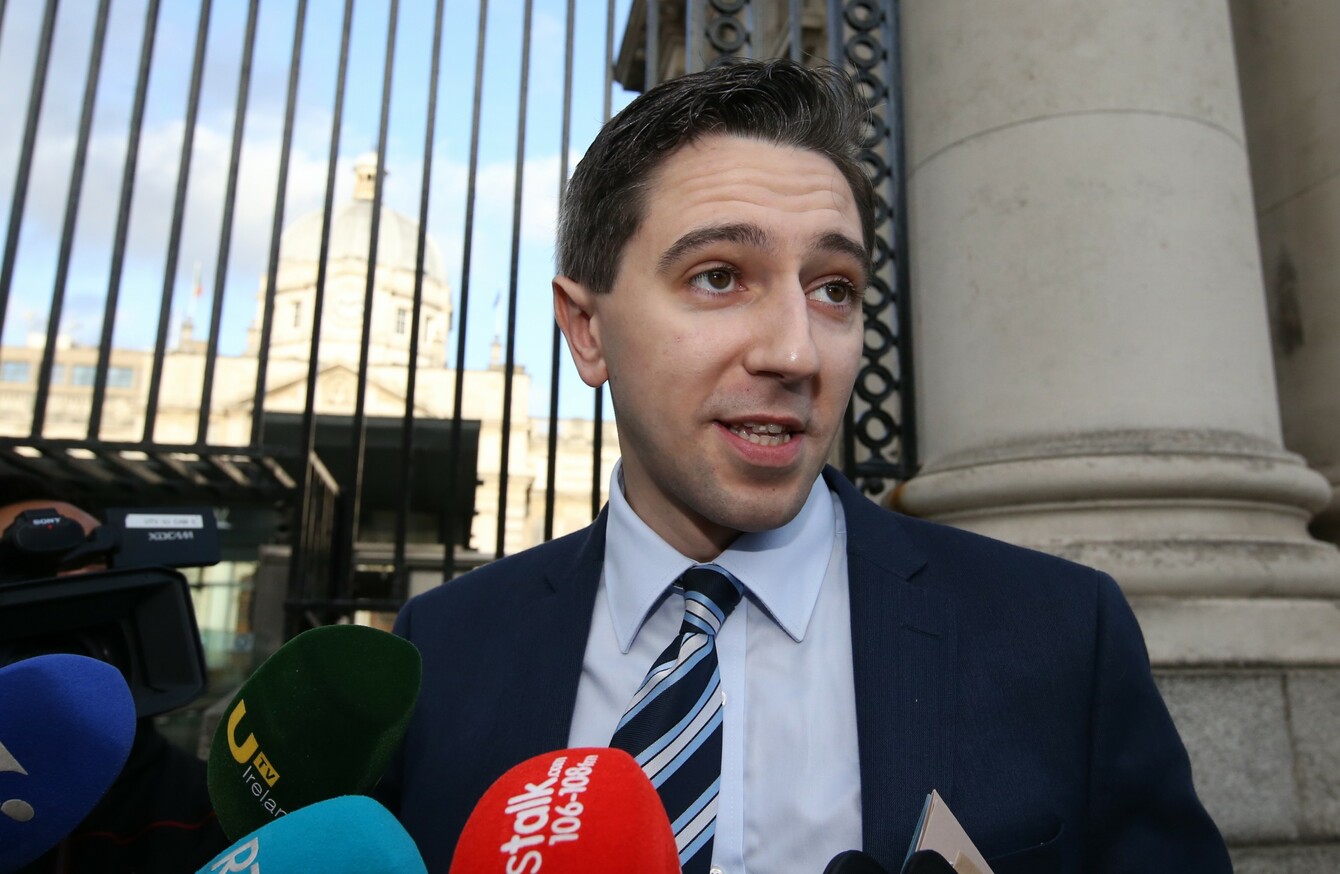 Simon Harris
Image: Sam Boal
Simon Harris
Image: Sam Boal
CYSTIC FIBROSIS IRELAND has said it is dismayed at reports the HSE is going to reject the use of Orkambi, a drug that has transformed the lives of some people with CF.
The HSE has been in talks with the drug's manufacturer, Vertex Pharmaceuticals, in a bid to reduce its cost, for several months.
Today the Sunday Business Post reported that the HSE's drugs committee will recommend against funding the medication.
Earlier this year, the National Centre for Pharmacoeconomics (NCPE) assessed the drug and didn't deem it cost-effective. It currently costs about €160,000 per patient per year.
In a statement, CF Ireland said it "will fight" the move. The organisation said it was "disgraceful and heartless" that patients found out the decision in a newspaper.
The statement said: "We call on the Minister for Health, Simon Harris TD, to use his ministerial powers to intervene to ensure that Orkambi is made available in Ireland for the 550 patients who stand to benefit from this life-lengthening drug.
With around 1,200 people with cystic fibrosis here in Ireland, we have the highest rate of the disease per head of population in the world. We also have some of the most severe forms of cystic fibrosis.
"It is rare that a therapy comes along that has been shown to reduce hospitalisations by up to 40% and further it significantly retards the progression of cystic fibrosis for those who stand to benefit from this drug.
"This drug would have resulted in other major savings to the HSE from both reduced hospitalisation and less reliance on other expensive CF drugs and reduced dependency on transplants."
A spokesperson for the HSE told TheJournal.ie the claim that the organisation leaked information to the media before informing patients was "untrue".
"The first the HSE became aware that a Sunday newspaper had information in relation to this matter was when it asked the HSE for a comment on Friday afternoon last.
"The report and recommendations of the Drugs Committee will be considered at the next meeting of the HSE Directorate. Any distress caused to CF patients by the reportage prior to this is regretted."
Simon Harris
In a letter to Philip Watt, CEO of CF Ireland, Harris today said he has not yet received a decision from the HSE regarding Orkambi.
"Following the recommendation of the NCPE, the HSE has been engaged in negotiations with Vertex to try and find a way forward. I am frustrated that this seems to have been extraordinarily difficult.
#Open journalism No news is bad news Support The Journal

Your contributions will help us continue to deliver the stories that are important to you

Support us now
"I understand that the HSE has engaged extensively with the company and has sought a significant price reduction. I fully support the HSE in its attempts to lower the exorbitant price the company is seeking to charge for Orkambi for Irish patients. It takes two sides to negotiate and Vertex clearly has a critical role in this regard.
The HSE has not concluded their assessment process, I want to assure CF patients and their families that I do not see this as the end of the process. I want everyone to work to try and find a way forward but let me be clear, this will require Vertex to further engage on a meaningful and innovative basis and to significantly reduce their price.
"I can only imagine how stressful a time this must be for many families and that is why I want to assure them that we will not leave any stone unturned on this matter – but equally Vertex need to do likewise.
"In the meantime it is important to remember and to remind CF patients that Vertex have confirmed (as stated on the NCPE website) that patients currently receiving Orkambi under the Managed Access Scheme will continue to receive the drug until reimbursement is finalised in Ireland."
Jillian McNulty
Last month, CF campaigner Jillian McNulty, who is on an Orkambi trial, told TheJournal.ie how the drug transformed her life.
It has completely changed my life. I no longer live my life in a hospital. Before Orkambi I could never plan a week or two in advance, I knew I would get sick.
"I used to dread every morning because I would have a coughing attack, as would a lot of people with CF.
"I'd lie in bed for 10 to 15 minutes to let it pass before I'd use the nebuliser. Now can get out of bed every day like a normal person. For someone with CF that is massive."