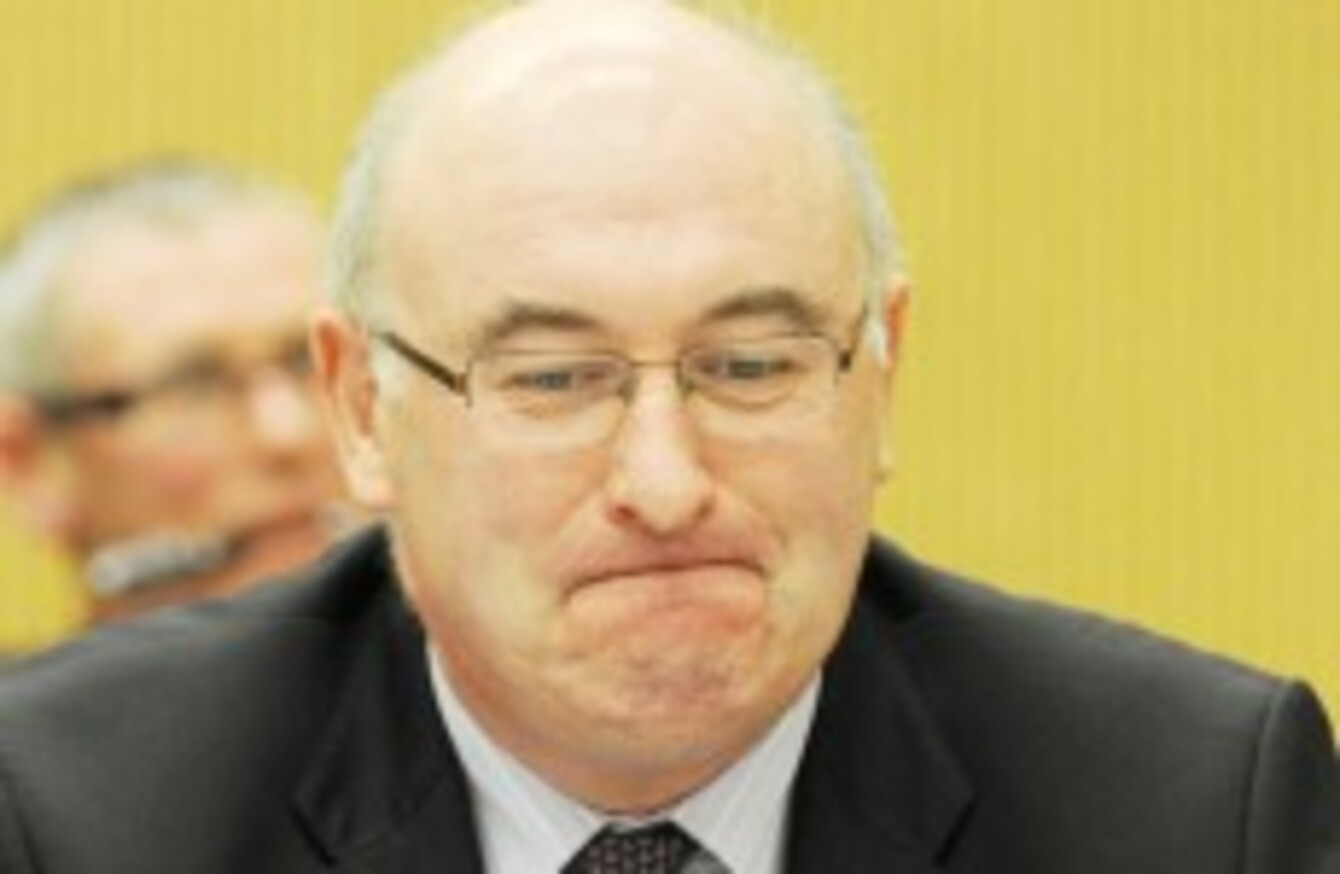 Environment Minister Phil Hogan at the Fine Gael Ard Fheis yesterday
Image: Laura Hutton/Photocall Ireland
Environment Minister Phil Hogan at the Fine Gael Ard Fheis yesterday
Image: Laura Hutton/Photocall Ireland
OVER 805,000 HOUSEHOLDS are said to have registered for the household charge before the midnight deadline for the €100 tax last night.
The Local Government Management Agency (LGMA) released the latest figures just after midnight which said that a total of 621,717 properties had registered or paid the flat rate while there were another 89,000 postal applications still to be processed.
As of 2pm yesterday 12,677 properties had registered for the waiver while estimated tallies received from local authorities came in at 82,175.  This meant a total figure of 805,569.
The figure falls short of the 1.6 million households the government had expected would register to pay the charge and accounts for 50.3 per cent of that total.
The LGMA said that a total of €62.2 million had been processed so far with the estimated registration figures meaning around €80 million is likely to have come in so far. The government hoped to raise €160 million through the interim tax measure.
The LGMA said also that it expects a large number of property registrations to come in by post early next week which were posted yesterday and on Friday. Penalties will not apply to these registrations.
The tax can still be paid through the household charge website and other methods including postal application and at your local authority office.
Those paying will now be subject to a 10 per cent penalty and 1 per cent interest which means their bill will come to €111.
The interim tax measure, implemented by the Environment Minister Phil Hogan, has been the subject of a nationwide campaign to boycott it and future property and water taxes with those against it arguing that the tax is unfair and unjust.
Yesterday at his Fine Gael party Ard Fheis, Hogan praised the "genuine patriotism" of those who had elected to pay the charge. Thousands descended on the Ard Fheis at Dublin's Convention Centre to protest against the charge.