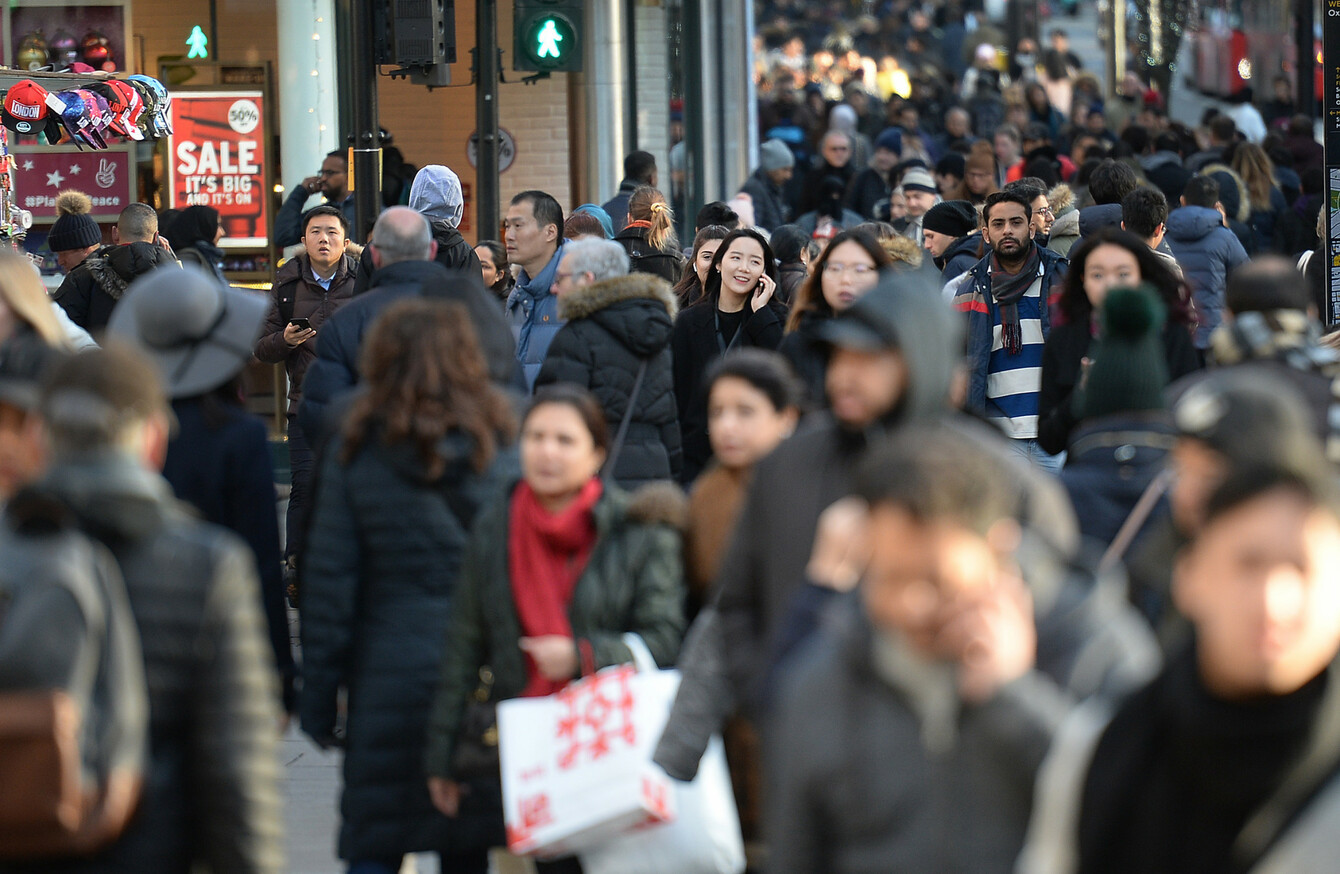 Oxford Street today.
Image: John Stillwell
Oxford Street today.
Image: John Stillwell
POLICE IN LONDON say that there is nothing to indicate that any shots have been fired after panic broke out on Oxford Street.
The street was busy as the the Boxing Day sales kicked off in the English capital.
Witnesses described scenes of panic and a window in a House of Fraser store was broken as people fled.
A statement from the Met Police says that local and armed officers responded, but they do not believe shots were fired.
"There is nothing to indicate that shots have been fired or any criminal offences have ocuurred.
"A woman [no further details] has received non-life threatening injuries as a result of a fall.
"Officers remain on scene."
A similar panic was sparked on the street last month after two men became involved in an altercation.
Several people who sustained injuries while leaving the Oxford Circus area were treated at the scene, while eight patients were taken to two central London hospitals for minor injuries. Another patient was transferred to a major trauma centre due to leg injuries.