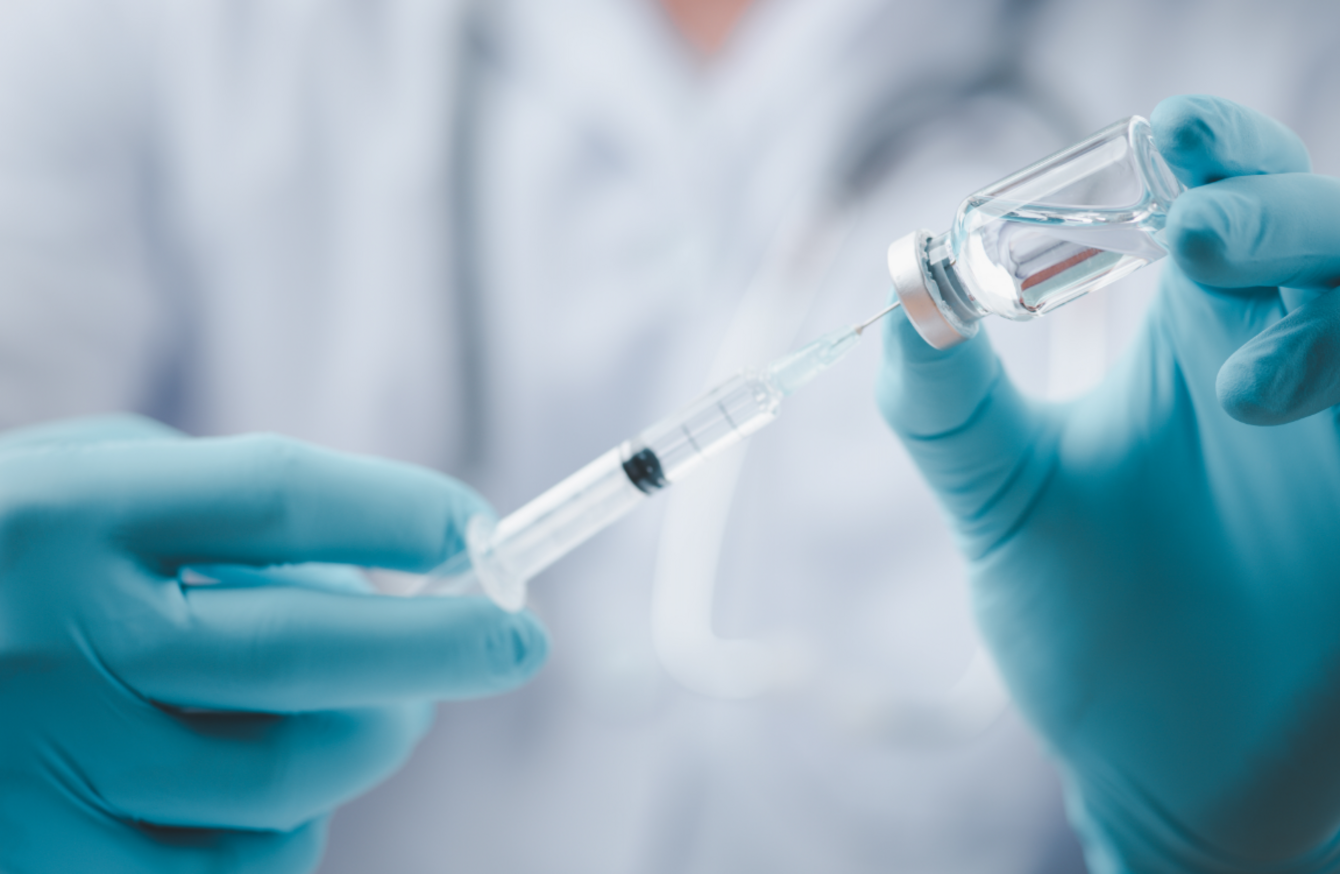 Image: Shutterstock
Image: Shutterstock
Updated Feb 3rd 2021, 7:12 PM
THE NATIONAL IMMUNISATION Advisory Committee (NIAC) has recommended that people aged 70 and over should receive mRNA vaccines – from Pfizer/BioNTech or Moderna – "where practicable and timely". 
The HSE said earlier today that these vaccines are "preferential" for older people, based on current evidence of the efficacy of this type of vaccine against Covid-19. 
Pfizer and Moderna vaccines use messenger RNA (mRNA) technology, while the vaccine from Oxford/AstraZeneca is a viral vector vaccine.
The Health Minister Stephen Donnelly has accepted a recommendation from the Chief Medical Officer Dr Tony Holohan in relation to the mRNA vaccines. 
A government statement said Donnelly has asked the HSE and the high-level vaccine taskforce to advice him of the "immediate implications" this will have on the vaccine rollout. 
Dr Holohan said that mRNA vaccines should be administered "to all those over 70 years in order to provide the highest level of protection available to this population. 
The Irish Times has seen a copy of the letter from the CMO to the Health Minister. In the letter, the paper reports that Dr Holohan recommends that those aged over 65 residing or working in long-term residential care facilities who have yet to receive their first vaccine dose should also receive an mRNA vaccine. 
Tánaiste Leo Varadkar told TheJournal.ie that giving older people these vaccines, rather than the Oxford/AstraZeneca offering, is "more complicated", but it shouldn't delay roll out.
"We have to pivot and adapt," Varadkar told TheJournal.ie. "And we can, and we will," he added.
NIAC said that the Pfizer and Moderna vaccines were "associated with higher overall protection which supports the preference to use them in those at highest risk of severe illness and death from Covid-19″. 
Chair of NIAC, Professor Karina Butler, said: "While there are limited clinical data regarding COVID-19 Vaccine AstraZeneca in older adults, there is nothing to indicate that it will be less effective than in the younger population."
NIAC has recommended that "where practicable and timely" people aged 70 and older should be given an mRNA vaccine in Ireland. 
It recommended that for people aged 65 and older, a two-dose schedule of the Oxford/Astrazeneca vaccine at an interval of 4-6 weeks between doses is best. 
For those aged under 65, a two-dose schedule of the vaccine administered with 4-12 weeks between doses is recommended. 
It said these recommendations are "based on current data and subject to ongoing review". 
The EMA recommended the Oxford/AstraZeneca vaccine for adults of all ages last week.
But several countries have advised against administering it to older people.
Germany said it will not advise over 65s to get it while Italy's medicines agency recommended alternatives for people aged over 55.
Encouraging data
The Tánaiste Leo Varadkar said it's "more complicated" to give older people the Pfizer or Moderna vaccines. 
"We'll settle this in the next couple of days. But it is possible to get the Pfizer or Moderna vaccines to GPs practices. It's more complicated because it has to be kept at a lower temperature. But it can be done," he said. 
"As has often been the case, there are things outside of our control, both the supply of the vaccines and authorization, and we have to adapt to that. But it still means that we're going to be able to have at least 1.2 million doses before the end of March, and it still allows us to start vaccinating the over 85s from the middle of February," Varadkar said.
The Tánaiste told TheJournal.ie that the issues relating to the vaccine and the over 70s was not something that was expected.
"To be honest, it wasn't foreseen. It was only when the German authorities expressed a concern about the age of the over 70s that this arose as an issue last week. And then there was the issue around the amount of AstraZeneca vaccine we'd get. So you know, it is a situation that is changing all the time," he said.
#Open journalism No news is bad news Support The Journal

Your contributions will help us continue to deliver the stories that are important to you

Support us now
Speaking on RTÉ radio's News at One, The HSE's Chief Clinical Officer Dr Colm Henry said:
"The advice generally is to give the mRNA vaccines – the Moderna or the Pfizer – preferentially give those to older people, because based on the evidence we have right now, it affords them great protection," he said on 
"That may change in time. We see new evidence in the AstraZeneca vaccine showing good efficacy in the UK over those people vaccinated, but at this point in time the advice we're getting from the EMA through NIAC is that it's preferential to give those Pfizer and Moderna vaccines to the over 70s, and we're beginning that in mid-February."
mRNA
A messenger RNA (mRNA) vaccine uses only the virus's genetic code, as opposed to conventional vaccines produced using weakened forms of the virus. 
An mRNA vaccine is injected into the body where it enters cells and tells them to create antigens.
These antigens are recognised by the immune system and prepare it to fight the coronavirus.
No actual virus is needed to create an mRNA vaccine. This means the rate at which it can be produced is dramatically accelerated.  
The Oxford/AstraZeneca vaccine is not an mRNA, it is a viral vector vaccine.
It uses a harmless, weakened version of a common virus which causes a cold in chimpanzees. The virus has been genetically modified so that it is impossible for it to grow in humans – people who get the vaccine will not become ill with a chimpanzee cold.
- Additional reporting by Christina Finn.